This private golf and residential community in California wine country offers owners the flexibility of being in residence or placing their villas in the rental program
Twenty years in, Mayacama feels as fresh as the day it opened. Jack Nicklaus, who disturbed very little land when he designed the Signature Course, played the first honorary 18 holes when Mayacama opened in 2001. He returned this past August for the 20th anniversary celebration, along with developer David Wilhelm, whose vision was to bring together the region's world-renowned wineries with a high-end private golf experience. The result is an extraordinary place where there are as many wine
lockers as golf lockers.
"There's something magical about being in these hills and playing this golf course," says Managing Partner Jonathan Wilhelm, who created Mayacama's Vintner Member Program with his father. Featuring up to 40 of the world's most notable vintners, the wine program adds a unique aspect to the community. "After all, being able to enjoy a glass of wine in our clubhouse with the person who made it is really what makes our place in the world so incredibly special," says Wine Director Carey Vanderborg.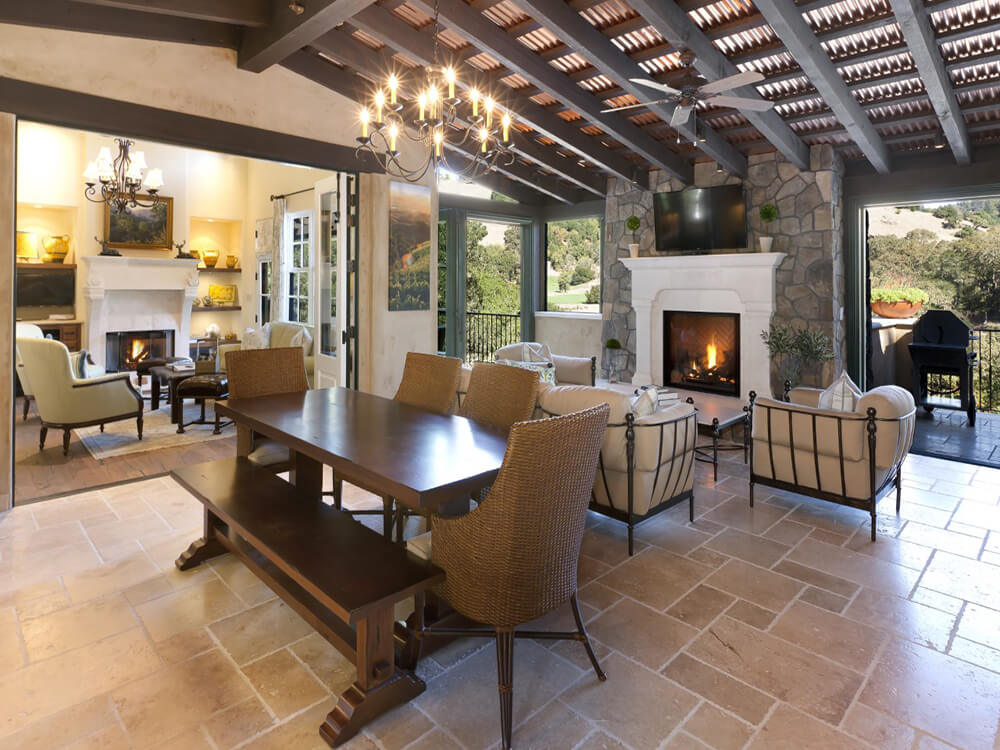 Nestled in the hills of northern Sonoma County, the 675 acres of this private golf and residential community comprise spreading oaks and golden vineyards patterning the hillside. The luxurious lifestyle centers around a shared love of food, wine, and the good life. While many are attracted to this environment, some didn't want to take on the time and cost of owning a second home, while the Private Residence Club membership (which offers 28 nights a year guaranteed) wasn't enough. The answer is a new, flexible hybrid program called Villa Ownership.
"One of the biggest reasons that individuals or families will sell a second home is not because they fall out of love with the second-home community which they bought in,
it's for lack of use," says Jonathan Wilhelm. "This program allows people to annually decide whether that burden is worth taking on or not. If they want to carry less of that unit and give it to the club, we'll put it into our rental inventory, which has a pretty high demand."
If the flexibility of owning a low-maintenance villa (along with enjoying some of the world's best wines and a Top 100 golf course) is appealing, now is the time to check out Villa Ownership at Mayacama. They have just introduced larger, more open floor plans with bigger kitchens and more outdoor patio space. With great golf course and hillside views, you just might decide to keep all 365 days a year to yourself