This premier community in California's High Sierra region offers amenities for every season and every member of the family
The quality of the golf experience is a significant factor when choosing a golf community, but it's the full spectrum of experiences offered that is vitally important. At Martis Camp—a four-season community tucked between Truckee and North Lake Tahoe in California's Martis Valley—that diversity includes award-winning Tom Fazio golf, world-class skiing, and a multitude of family-friendly amenities.
The visually stunning Fazio course is the star, weaving through forests, sun-drenched meadows, and a clear alpine creek. And with five to seven tee boxes on each hole, it's playable for every level of golfer. That includes top amateurs: In 2013, Martis Camp Club hosted the U.S. Junior Amateur Championship, won by a 17-year-old Scottie Scheffler; this August, it hosts the 2023 U.S. Senior Amateur Championship.
Beyond the golf course, the palette of four-season experiences is nearly limitless. In summer, members make good use of a private beach club on Lake Tahoe. When winter arrives, the Martis Camp Express chairlift whisks members from a private ski lodge to one of Tahoe's premier ski resorts, Northstar California.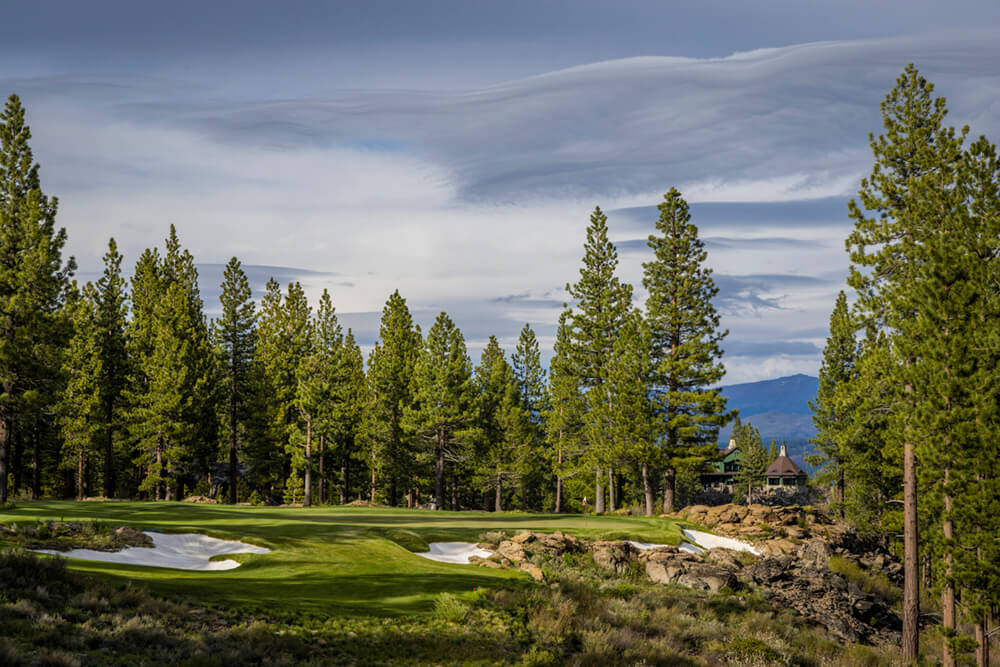 It's all part of the family ethos that is so important to members. The Family Barn features a two-lane bowling alley, soda fountain, indoor basketball court, game room, and 44-seat movie theater. Kids get to be kids on the swings, tree fort, fly-fishing pond, and playing fields of the Park Pavilion and Sports Fields.
For adults, the heart of Martis Camp is The Camp Lodge. Perched on a rock outcrop above the 18th green, it offers a luxurious spa, fitness center, hot tubs, saline pools, and dining choices from elegant to casual.
While Martis Camp sold out of homesites in 2016, they didn't stop building on their success. The community has recently added heated pickleball courts, a clubhouse, a ski lodge, and tennis courts, and spent more than $2.5 million on golf course improvements, and a $20 million capital investment is afoot, bringing an expanded ski lodge, a lakeside event barn, and expansion of the Camp Lodge Fitness Area and Sports Field.
For those dreaming of a place that embraces the essence of High Sierra living, resales are available for homes (from $4–$22 million) and homesites (from $2–$4 million).
Thank you for supporting our journalism. If you prefer to read in print, you can also find this article in the Summer 2023 issue of LINKS Magazine. Click here for more information.