This elevated golf and lake community in the Texas Hill Country welcomes members who arrive by private plane, boat, or car
Fifteen years after opening, Escondido Golf & Lake Club in the Texas Hill Country is no longer the hidden gem (escondido means "hidden") of its name. Over the last year and a half, this premier golf club community experienced unprecedented demand. The number of new members was triple the norm, homes sold almost as quickly as they were listed, and a record number of new homes went under construction. Like many clubs, Escondido felt an initial surge of interest as the pandemic drew people out of the city, but that exodus has continued unabated.
"I've been in the business for 38 years," says Escondido COO/General Manager J.J. Wagner, "and I've never seen anything like it. People have discovered this little space and they are drawn to it."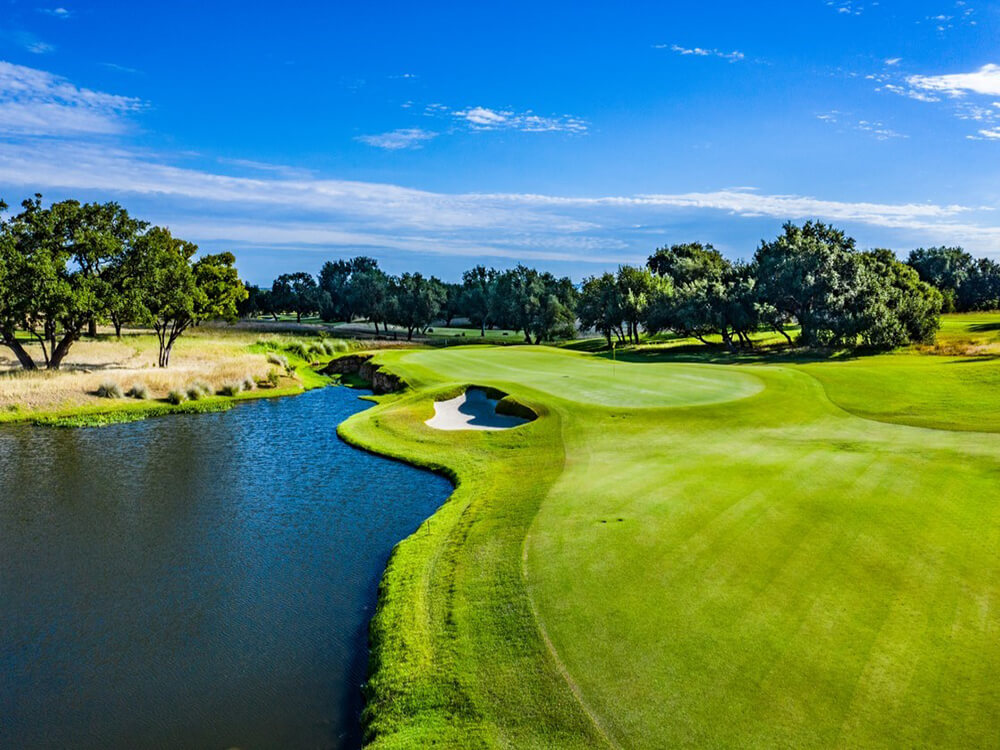 Escondido was ready. Private, prestigious, and member-owned, it has quietly racked up the accolades. Avid Golfer magazine ranked it the finest golf community in Central Texas and the Dallas Morning News rated the Tom Fazio golf course No. 5 in the state.
You can get there by pulling your boat into the club's marina on massive Lake LBJ, flying into the private airport just seven minutes from the front gate, or taking the scenic auto route. Once on site, you'll be greeted by a stunning Tuscan-style clubhouse, full-service Lakeside Club, homes that exemplify the rustic luxury of Provence, Spain, and Tuscany, and luxuriously appointed guest houses.
Perhaps most impressive is the golf course, described as "laidback, friendly, welcoming and scenic, with an occasional bite." Impressively stocked comfort stations dot the course, including a halfway house serving tacos that Golf Digest ranked the No. 6 "Best Golf Grub in America."
For most members, Escondido serves as a luxurious second—or third—home with the lake a major draw, a perfect playground for boaters and anglers.
While the golf, lake, dining, fitness, and club (including a private wine cellar and cigar lounge) are catching the attention of new members, Wagner says that it has been meeting other members and the attentive staff that has really impressed. After all, the greatest location and amenities in the world are that much more fun when you can enjoy it with family and friends. That's the true reward of life at Escondido.