Rich in golf history and best-in-class amenities, this private club community in the heart of Florida's Palm Beaches keeps raising the bar for excellence
Few private clubs can boast a history over the last half-century as rich as BallenIsles Country Club. In a region abundant with premier golf communities, BallenIsles was honored as the 2021 Best Country Club in Palm Beach County by the Palm Beach Post. Though this historic club has been an essential part of the tropical fabric of Palm Beach Gardens for decades, a multiyear enhancement plan has cemented its place at the top.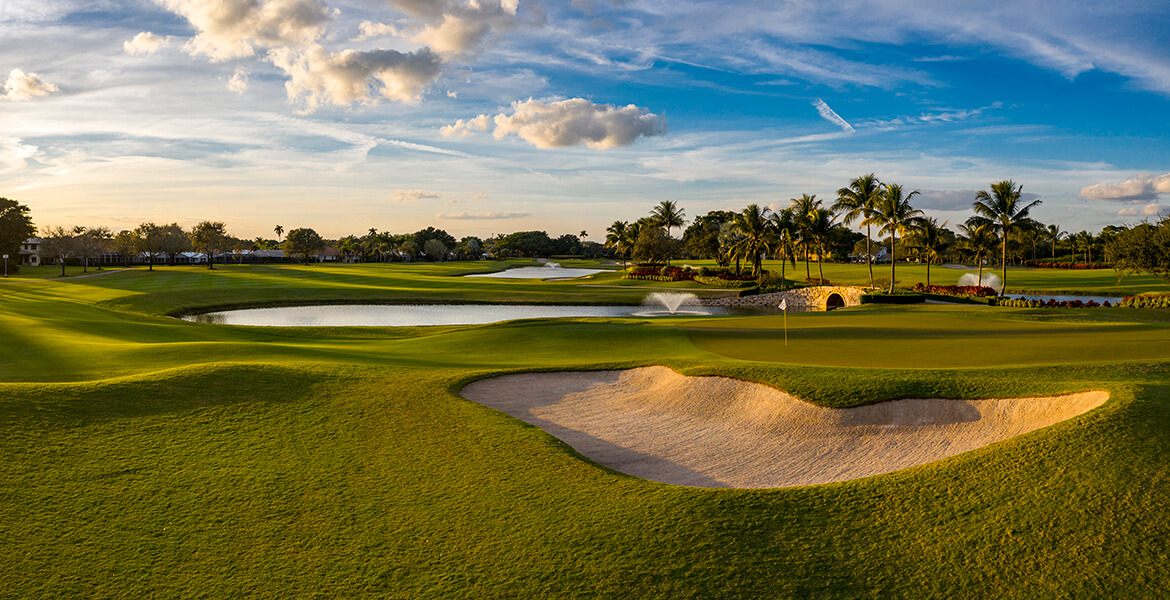 One need only turn the years back to 1971 to see the genesis of the greatness that continues to drive BallenIsles. The club, back then home to the PGA of America, refers to it as a "Year to Remember" with good reason. That year, they achieved a golf milestone likely never to be repeated as they hosted four renowned golf events in one calendar year—the 53rd PGA Championship, 32nd PGA Seniors' Championship, The World Cup of Golf, and PGA Qualifying School. More than just a roster of prestigious events, these four tournaments were loaded with some of the greatest to ever play the game. The big names attracted crowds from around the globe, turning the quaint seaside town of Palm Beach Gardens into the golf capital of the world for one magical year. With Jack Nicklaus winning the PGA Championship wire-to-wire, Julius Boros clinching the Seniors' Championship with the only under-par score of the week, Tom Watson leading what many consider to be the Q School's greatest graduating class, and a record 46 nations participating in the World Cup, these were heady times at BallenIsles.
While the club may be firmly (and proudly) rooted in its historic past, these days it is celebrated for how it stays ahead of the curve. Major improvements and additions include the recently redesigned Grand Clubhouse, hailed as a modern masterpiece of scale and style. The extensive Sports Complex includes a brand-new world-class pickleball complex, complementing its classic tennis complex where Venus and Serena Williams trained for more than a decade.
But for a golf community, the pride and joy are the three golf courses. In 2020, Rees Jones completed renovation of the member-favorite South Course. Last year Nicklaus announced plans to refresh the East Course where he won the PGA in 1971, with the aim of restoring championship-caliber golf while retaining a member-friendly challenge.
With elegant estate homes available at this top-rated country club, now is a great time to explore ownership at BallenIsles and be part of the next chapter of history.