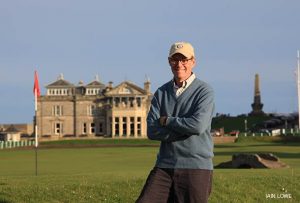 In this episode, we speak with LINKS editor George Peper and discuss his column in our Fall 2018 issue, which is about him playing his 750th golf course—an astounding milestone, even by George's standards. In the column, he picks his 50 favorite courses that "stand out above the other 700," so we touch on several of those and why they are so special to him. George also takes us through his ever-changing bucket list, to which Ian and Graylyn respond with a few of their own must-play courses. Thanks, George, for such an enlightening and fun conversation!
You can subscribe to the LINKS Golf Podcast in iTunes, Stitcher, Spotify, or wherever you listen to podcasts.
_______________
What did you think of the episode? Tell us in the comments below! Also, reach out to us on social media at Twitter, Facebook, or Instagram!