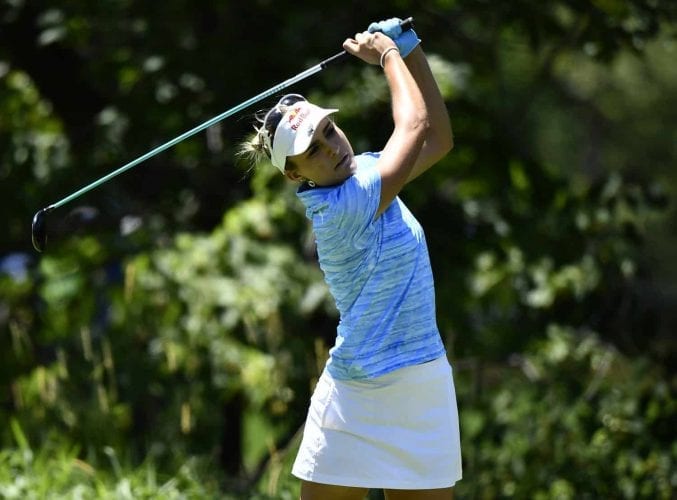 To say it has been a tough year for family members of professional golfers would be an understatement. The latest was Lexi Thompson's mom, who a few weeks ago was diagnosed with uterine cancer. Like many of the other stories that have popped up already in 2017, it looks like this story will have a happy ending.
On Tuesday during a practice round for this week's U.S. Women's Open, Lexi was joined on the course by a special visitor: her mom.
"She had her last radiation treatment last Wednesday," Lexi said. "She's here supporting me. Happy to have her here."
Lexi's mom, who tries to get to as many tour events as possible, missed the last four events while undergoing treatment for the cancer. The diagnosis came into the public light during the week of the KPMG Women's PGA when Lexi declined all media requests and didn't hold a traditional pre-tournament press conference.
"It's definitely been tough," Lexi said. "We've known kind of since Kingsmill and definitely been a hard hit. Just finding out that news and trying to play golf at the same time . . . My mom and I are so close. We're best friends. We always tell each other everything. We're always hanging out every time I go home, and the few events that she does get to come to, it's always the best."
The U.S. Women's Open gets underway today at Trump National Golf Club in Bedminster, New Jersey. Thompson is one of the betting favorites.