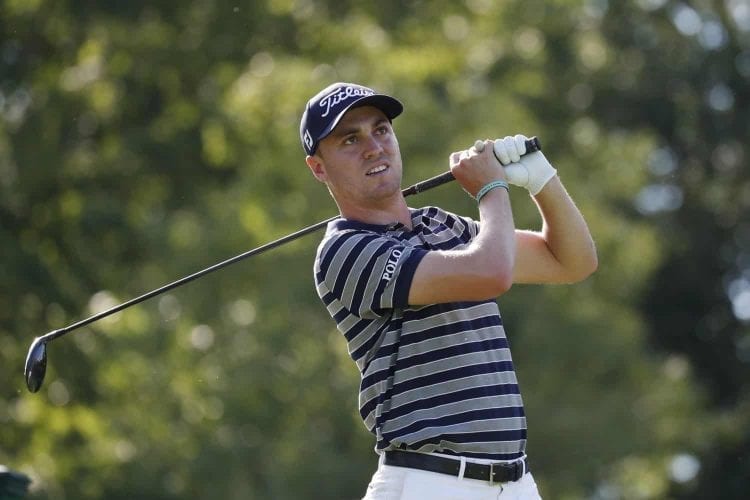 While we are used to professional golfers dressing athletically when competing on the golf course, the modern day dress code wasn't always like that. Instead of performance polos and golf spikes that look like athletic shoes, in the early days of of the game, golfers dressed in their "Sunday best" when heading to the course.
On Thursday at the Open Championship, Justin Thomas and his clothing sponsor are paying homage to golf's past, at least to an extent. As you can see from the picture Polo and Thomas released earlier in the week, Justin is wearing a shirt and tie and cardigan on Thursday:
.@RalphLauren has outdone themselves this week! Loving the classic Open look with the tie and cardigan on Thursday 👌🏽 #pologolf pic.twitter.com/kHmozyx3s0

— Justin Thomas (@JustinThomas34) July 17, 2017
While the reaction on social media has been largely a mixed bag, it's safe to say that Thomas went outside the box with his wardrobe selection.
#ThrowbackThursday look for @JustinThomas34 at #TheOpen. pic.twitter.com/eSnuTbrRqs

— PGA TOUR (@PGATOUR) July 20, 2017
Thomas backed up his bold wardrobe choice by shooting an opening round 3-under 67 at Royal Birkdale Thursday.