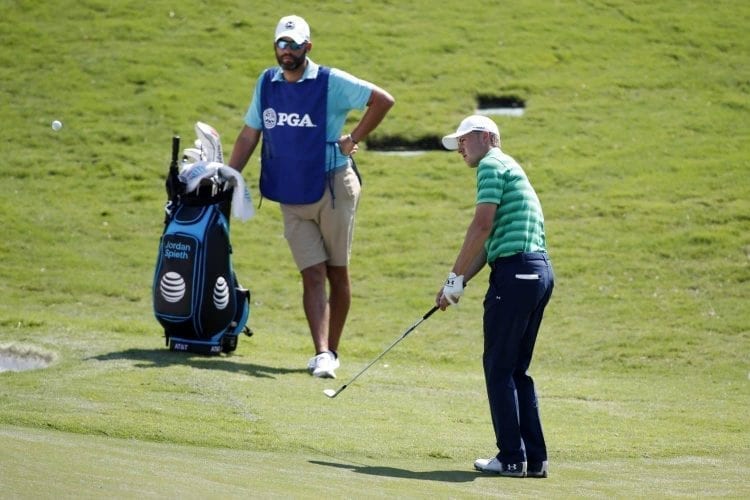 For the first time as a professional, someone other than Michael Greller will caddie for Jordan Spieth when he tees it up this week in Australia.
Spieth and Greller have combined to win 14 tournaments and three majors, including three events in 2017, but Greller's wife Ellie gave birth to the couple's first child on Oct. 13 and he will stay home.
Subbing in for the week will be Spieth's longtime swing coach Cameron McCormick. It will be a homecoming of sorts for McCormick. The PGA Teacher of the Year in 2015, McCormick is originally from Melbourne. McCormick has taught Spieth since he came up through the junior ranks in Dallas.
While Greller has missed time before, he has never missed a full event. He was sidelined with an injury last year in Singapore. Spieth's agent, Jay Danzi, took the bag. Trainer Damon Goddard has subbed in twice when Greller was sick, including this past year at the Dean & DeLuca Invitational.
The Australian Open will be held November 23-26.