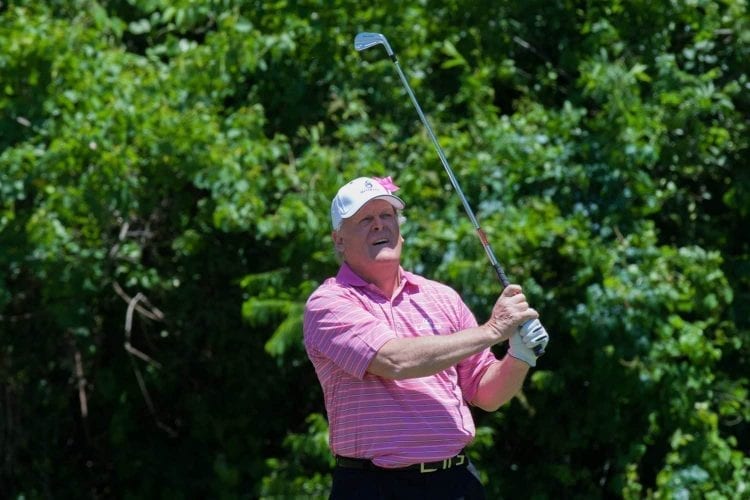 Like him or not, Johnny Miller isn't going anywhere anytime soon.
Miller, who has been a golf analyst for NBC since 1990, agreed to an extension with Golf Channel and NBC Sports that will keep him in the tower at 18 through at least the 2018 season.
"I'm having a little bit of a battle of what my priorities are," Miller told Doug Ferguson of the Associated Press. "I have a lot of things to pass on to my grandkids, whether it's fishing or being a grandpa. On the other hand, my brain is still working pretty good. All these years of announcing, I feel like I haven't slipped any. And NBC seems to like having me."
The 70 year old Miller has been in the 18th tower with partner Dan Hicks for an industry record 18 consecutive seasons. While he is signed on for 2018, he will likely only do eight or nine events, allowing NBC to figure out his replacement.
"Most likely I will do next year and then that should be probably be it, but hey, who knows," Miller said. "It's a good job, but somebody's got to take over eventually. I've been doing it 28 years, so I've had a pretty good run."