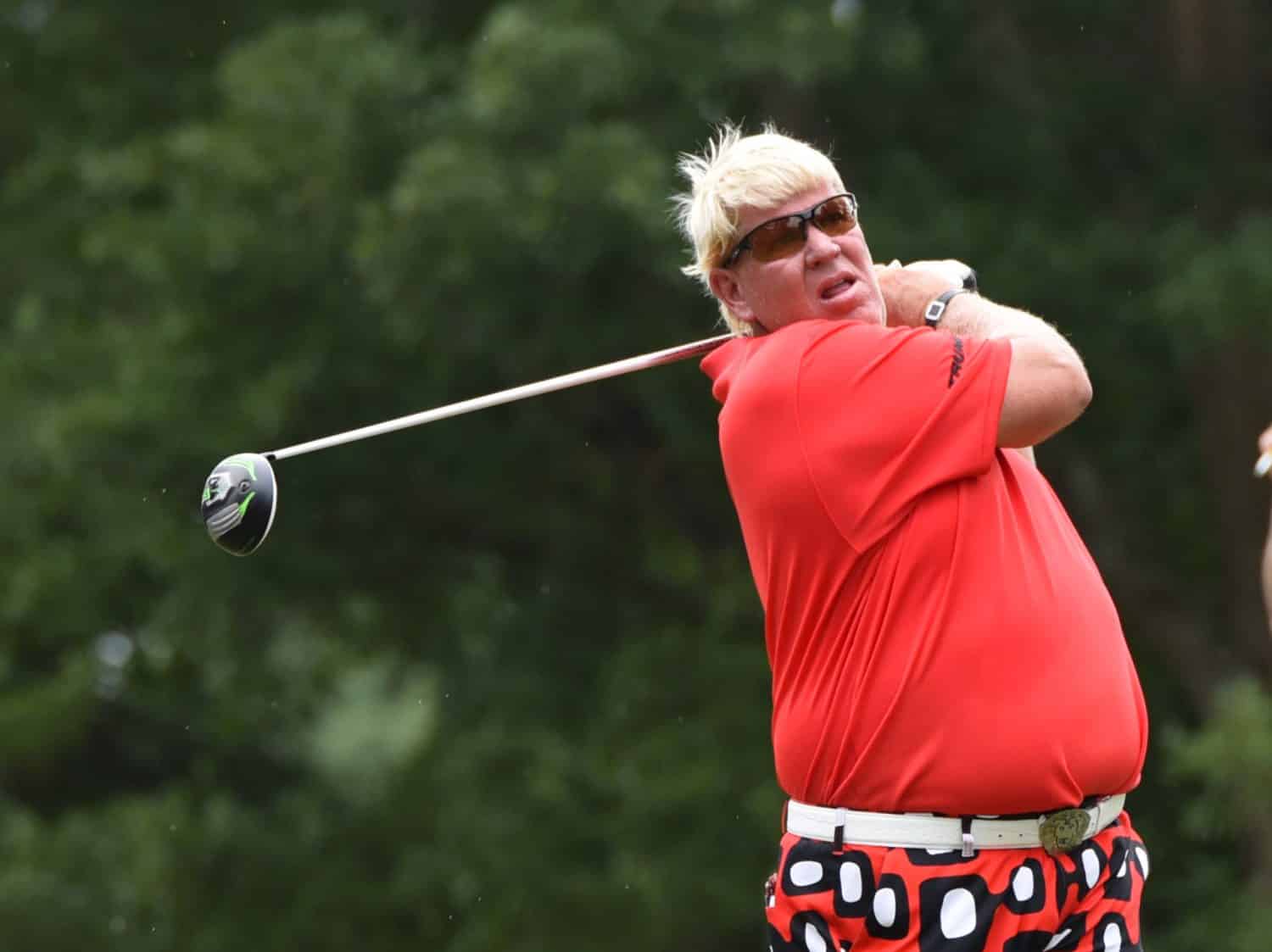 With everything going on in the golf world this weekend, you might have missed this scary moment from Saturday at the PowerShares QQQ Championship on the PGA Tour Champions.
Walking down the ninth hole at Sherwood Country Club, John Daly collapsed and was forced to withdraw after he needed help getting back up.
Daly was unable to put any weight on the injured right knee and had to be helped off the course.
After a less than stellar start to his PGA Tour Champions career, Daly had been playing better as of late. He was 4-under and in contention when he went down as he was looking for his second win on the over 50 circuit.
There has been no information provided by Daly or his team about the extent of the injury or a timetable for his return. Daly currently sits 33rd in the Charles Schwab Cup Standings.