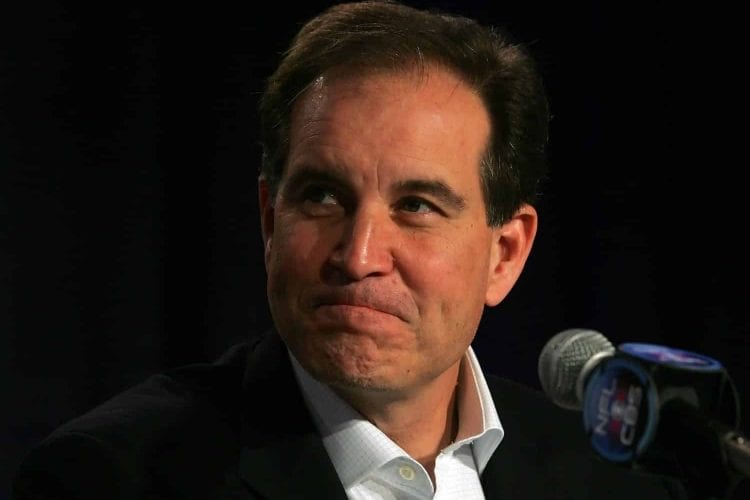 There's a good chance if you were watching the PGA Championship this weekend you noticed there were a lot of commercials. It seemed as though CBS went commercial heavy late in the day, especially during Sunday's final round. For those that are used to watching CBS during football season, you might be accustomed to the "tradition" of there being a kick off or punt return and then immediately going to commercials.
Regardless, twitter and social media was full of people less than happy about the amount of commercials being shown. Well golf fans, you can take some solace in knowing one of the top people at CBS also wasn't very happy with the amount of commercials.
In what appears to be a video taken shortly after CBS signed off Sunday night, Jim Nantz appears to make a comment to the control truck about all the commercials that were shown. You can see the video below:
I guess Jim Nantz isn't a fan of commercials either! #PGAChamp pic.twitter.com/suc6lQomMT

— Ryan Rose (@ryan_rose4) August 13, 2017
You can hear Nantz saying in the video, "Thank you my man, you guys were super. I just wish you didn't have so many commercials you had to juggle, you know."
He goes on to applaud them as well by saying they "did it masterfully".
Commercials are a thing sports fans have had to put up with since sports started getting aired on TV. Since then, people have complained about the amount of commercials being shown. It's not everyday though, that an announcer makes a comment about it, at least not one that is recorded.
Will it change the amount of commercials CBS shows going forward on their golf broadcasts? Who knows. It can be comforting though for golf fans to know that even the announcers complain every once in a while as well.