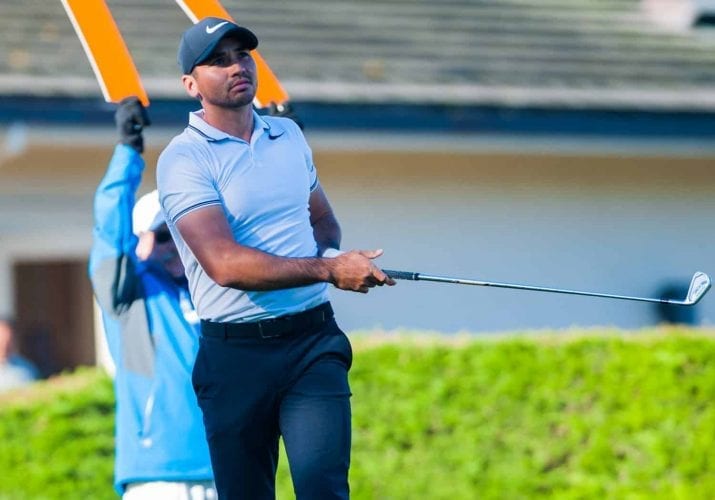 Jason Day is expected to arrive at Augusta National Friday to begin his Masters preparations. His status though, is still up in the air.
Day pulled out the WGC-Dell Match Play last week, announcing that his mother was diagnosed with lung cancer. While doctors deemed Friday's surgery successful, Day hasn't fully committed to being at the season's first major, saying he wants to wait and see if the cancer spread to his mom's lymph nodes.
"Obviously, I'm still nervous because we're still waiting to see…if it has spread or not," Day said via video conference set up by the organizers of the Zurich Classic on Monday. "From there, we have to kind of come up with a game plan whether to go chemo-a form of chemo radiation-or something else."
Day shed some light into his on course struggles last week when he announced that his mother, Dening Day, was diagnosed with lung cancer at the beginning of the year. Since that time, he brought her over from Australia and stated that he was going to take some time off to be with her. That left his schedule in doubt, including the Masters.
While Day stated that he still isn't 100% committed to playing next week, there is at least one person who wants to see him out there chasing a Green Jacket, his mom.
"My mom told me not to worry about it," Day said. "It's hard to do that. It's easy to say…but it's really, really difficult. So currently I'm scheduled to play Augusta, but if things don't come back the way we want them, I don't know what's going to happen."