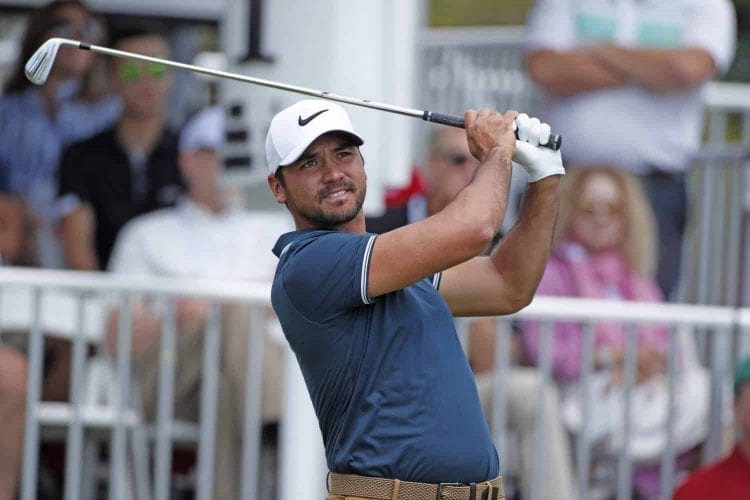 First it was Phil Mickelson and Bones. Then it was Rory Mcllroy and J.P. Fitzgerald. Now, Jason Day is the latest high-profile golfer to part ways with his longtime caddie.
According to Golf Channel's George Savaricas, Day and caddie Colin Swatton have parted ways and Day will have a new caddie on the bag this week at the BMW Championship.
Have it confirmed @JDayGolf is making a change on the bag this week @BMWchamps will have Luke Reardon caddy for him

— George Savaricas (@GeorgeSavaricas) September 13, 2017
As Savaricas reported, Day's new cadddie will be longtime friend, and former roommate at Australian golf academy Hill College, Luke Reardon.
From what I'm hearing this is a permanent change and not a 1-week deal for @JDayGolf to Luke Reardon on bag, will confirm w/J Day today

— George Savaricas (@GeorgeSavaricas) September 13, 2017
"Sometimes the chemistry just doesn't work," Day said. "He's been my coach since I'm 12. Obviously this is a very hard time for both of us with regards to we had a relationship for so long, my caddie for 11 years. My attitude is not good coming to the golf course because of things he can't control, obviously. It's not a good formula for success out here."
While the Phil and Rory changes made headlines strictly from a high-profile business perspective, the Day/Swatton separation goes significantly deeper.
Day met Swatton as a child while Colin was a coach at Kooralbyn International School, which Day attended. After Jason's father died when he was 12, became a father figure to Day, as well as his coach. It was announced that Swatton will stay on as Jason's swing coach.
"I'm blaming him for nothing," Day said of Swatton. "The last couple of weeks were tough. I never wanted it to turn into a toxic relationship, where he's taken me from where I was as a 12-year-old kid to where I am today and I'm not talking to him anymore."
With a new caddie on the bag, Day will look to get his first win on the PGA Tour since the 2016 PLAYERS this week.