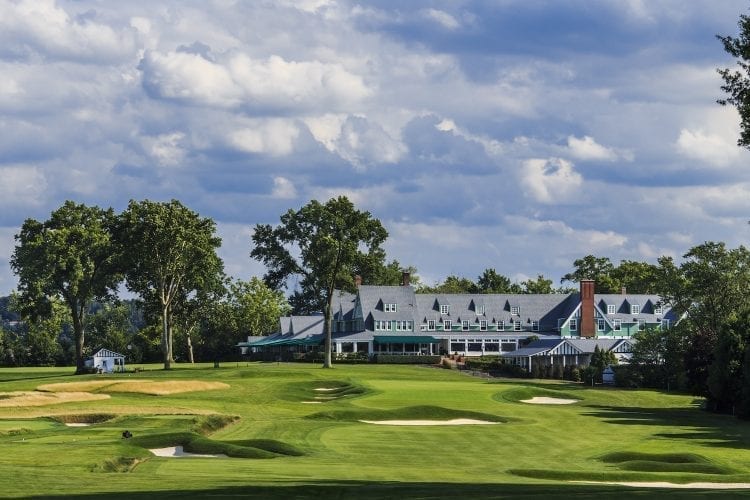 I covered Oakmont in 1962, walked all 90 heated holes as Jack Nicklaus effected the change of golf's command from Arnold Palmer much as Arnie had done to Ben Hogan two years before at Cherry Hills.
The supporting cast was impressive. Defending champ Gene Littler led the first round, then disappeared to eighth place. Bob Rosburg got a piece of the second-round lead but wasted away to 13th. Bobby Nichols slipped into the fray as third-round co-leader only to tie for third with Phil Rodgers, who never recovered from a first-round fight with a fir tree at the 17th hole. (Phil loved chiding Jack, "If I hadn't gotten tangled in that tree, nobody would have heard of Jack Nicklaus.")
Palmer was on a high, coming to Oakmont with six wins, including his third Masters. And he was playing to a Rolling Rocked gallery in his own backyard. In this cauldron Nicklaus was a cherubic marshmallow, adored from Ohio to everywhere but Pennsylvania, where he was deemed just right for roasting.
As Jack prepared for the Open, it was Oakmont, not Palmer, in his cross hairs. He knew the treachery of its greens and came to Pittsburgh armed with a new Wizard 600 flanged-blade putter compliments of putting guru George Low.
Jack and Arnie were paired for the first 36 holes, and Nicklaus took off The Kid gloves immediately, birdieing the first three holes. He cooled though, posting a 72 marred by a double bogey at the par-five 9th. Palmer arched his back and responded with five straight threes on the inward nine for a 71, and the game was on.
Oakmont echoed with roars and cheers every time Palmer hitched his trousers, flicked his cigarette, or took a slug of water. Meanwhile, Nicklaus was met by a torrent of taunts:  "Hey, Ohio Fats…Blobbo…Fat Jack…Butter Butt." Eyes straight ahead on fairway and flag, Jack was in another world, oblivious to the abuse.
After his opening salvo Jack didn't see the lead until the final round. Arnie shared the top spot after the second round and again after Saturday morning's third round.
That afternoon six different players swung in and out of the lead, but the crowd seemed to follow only the two titans. Jack charged his first putt at the opening hole and missed the comebacker for what would be his only three-putt in 90 holes. That put him three behind Palmer, but by the 14th hole he'd caught Arnie and both parred in to set up Sunday's 18-hole playoff, Jack closing with a 69 to Arnie's 71.
A drained and disappointed Palmer said, "I thought I was through with that big, strong dude yesterday. I'd rather be playing somebody else."
If that didn't punctuate Arnold's depression, Sunday's opening hole did. After both walloped big drives, I walked the hole with fellow Buckeye Tom Weiskopf who said, "Did you see Arnie raise his head to see where their drives were, then slump when he saw Jack's ball 35 yards in front?"
Almost as if to reassert his prowess, Palmer powered his approach over the green and bogeyed. Jack birdied the 4th to go two ahead, then doubled his lead with a birdie at the 6th as Arnie three-putted.
A Palmer charge brought birdies on three of four holes starting at the 9th, clawing back within a stroke. But he three-putted again at 13, then they matched pars until 18 where Arnie three-putted for  the  11th time, the only drama coming as he picked up Jack's marker in surrender. Jack re-marked and holed the 20-incher for 71 and his first victory as a pro.
"Now that the big guy is out of the cage," Palmer warned afterward, "everybody better run for cover."