There can't be many Italians with a greater love of golf, and its potential, than Alessandro Dinon. He is the mastermind behind Italy's leading inbound golf tour operator Golf Around Italy. Over the last decade, he has meticulously honed his knowledge of the Italian golf offering. So, if you're swooning over Venice or assessing Sicily, Alessandro is your man.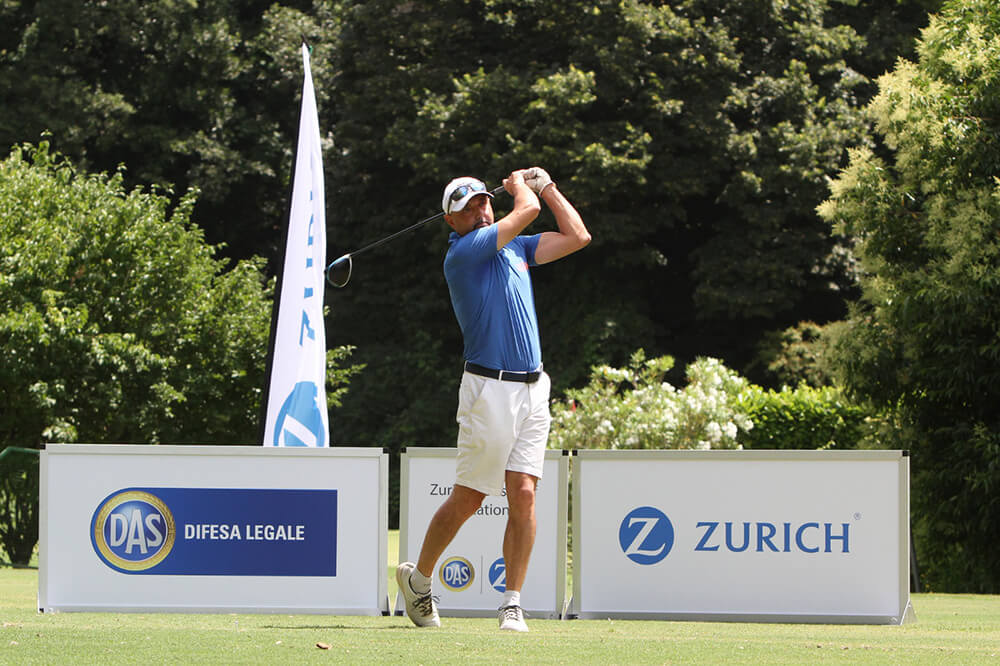 How did you get into the golf industry?
I started playing golf when I lived in Australia 25 years ago. I then moved back to Italy and started working in the luxury leisure sector as a marketing consultant. I reached 40 and wanted to challenge myself, and that was the origins of Golf Around Italy. The first three years were tough because we had to educate people about golf in Italy while competing against other golfing nations like Scotland, Ireland, Portugal, and Spain.
Tell me about Golf Around Italy.
Every single coin we earn, we reinvest. We invest it to consolidate our image and our partnerships, which helps a lot. This was especially true in the run-up to the Ryder Cup because Golf Around Italy are the only official tour operator to sell the official Ryder Cup packages. To be part of the Ryder Cup you had to guarantee that you are a solid company, and we are a solid company.
But we sell golf all around Italy. It's the reason the brand is called Golf Around Italy. We are not a local operator that specializes in one region. In fact, we are the only Destination Management Company (DMC) to focus from the north to the south of Italy.
During last year, we started matching Italy with neighbouring countries because our clients, especially those from the U.S., wanted to play in Lake Como, but also at Lugano Golf Club in Switzerland or Crans-Montana. So, we started to combine Italy with France and Switzerland, planning trips to places like Terre Blanche and Royal Mougins.

What makes Italy special for the traveling golfer?
I know my country and you have to know that we are golfers. But Italy also offers great value because you can match great courses with culture, art, and food. You can explore different regions, enjoy different flavours in terms of gastronomy and experience different landscapes, colors, and accents.
Most golfers have spouses that perhaps don't play golf. It means, golfers usually play one day and then do something with their partner like wine-tasting or visiting Perugia, Rome, or Florence. And when the golfer is playing, the non-golfer can be taking a cooking class or relaxing by the pool.
More crucially, in Italy we don't struggle to find tee times, especially during the week. Golf courses in Italy are not full like in Spain or Scotland. In Spain, you have tee times every eight minutes. If you don't play a round in four and a half hours, you'll have the marshal pushing you. If you miss your tee time due to a delay, there's no chance to play golf. You don't have to be worry about that in Italy.
All our golf courses are located close to great cities like Venice, Rome, Florence, Siena, Perugia, and Milan. So in a radius of 15 kilometers, you can play golf and then go shopping or visit a museum, etc. Tell me which other country has that?
Circolo Golf Venezia
Str. Vecchia, 1, 30126 Venezia VE, Italyhttps://t.co/MIQE8P3Kay pic.twitter.com/ZtabiwHMpe

— Random Golf Courses (@Random_Golf_Bot) January 12, 2022
What golf course in Italy doesn't receive the attention it should?
Circolo Golf Venezia in Venice. It celebrated 95 years this year. Henry Ford landed in Venice in 1925 and, as an avid golfer, told one of the richest men in Venice they should have a golf course because people from the U.S. would play it. In 1928, the first nine was opened and the second nine was opened in 1932. It's a hidden gem because the shape of the layout is beautiful and it is surrounded by trees. It is an amazing place. Our clients who stay on Venice Island reach the golf course by private boat. They tell us that for the rest of their lives they'll always remember the journey to Golf Venezia. It's fantastic.
What does it mean for Italy to host the Ryder Cup?
It's a great opportunity. It's a chance to say to the world that we have golf courses in Italy; and not just golfers. Nine years ago, I exhibited at the Toronto golf show. People came to the booth and asked if we had golf courses in Italy. I was in Toronto, not in Saskatchewan or in the middle of nowhere. They didn't have a clue. So for me, the Ryder Cup is a great opportunity to say we're hosting the Ryder Cup and here is our portfolio.
For Italy, it's a chance to realize that golf is a business and an industry. We need people with knowledge of golf experiences, and we need to start managing our golf courses and the industry that surrounds them.
For more information about Golf Around Italy, visit www.golfarounditaly.com