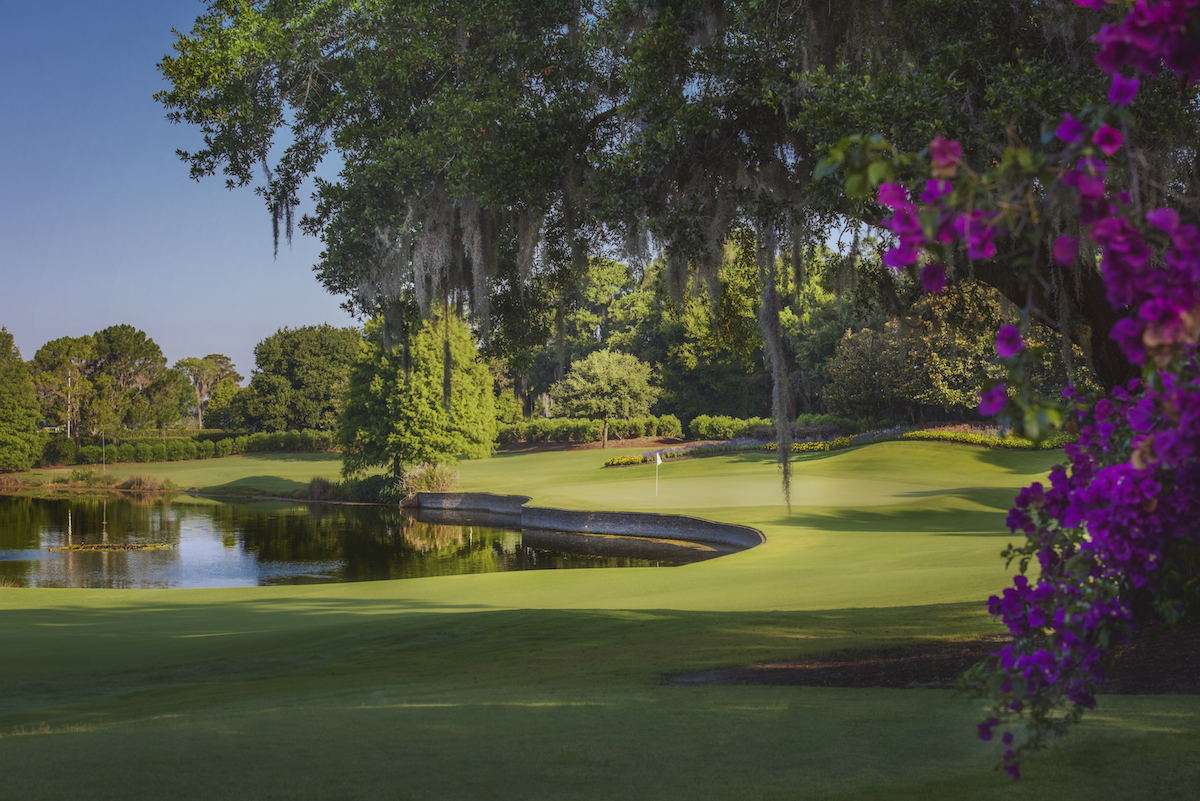 Created to entice the world's greatest golfers, this prestigious private golf club community's world-class amenities appeal to a wide range of members
We are all looking for the same thing—a fun, safe, relaxing place where we can truly be a family surrounded by friends," says professional golfer and Isleworth member, Nick O'Hern. From the world's greatest golfers and athletes, to those with a discerning taste for the very best, that search for such a place ended with the creation of Isleworth Golf & Country Club in the suburbs of Orlando.
Spanning 600 acres among central Florida's Butler Chain of Lakes, Isleworth is recognized as one of the most prestigious private golf club communities in the world, featuring championship golf and a collection of amenities paired with extraordinary estate homes. And while most know about the community from its blue-chip roster of elite athletes, both past and present, its unmatched combination of architecture, amenities, service, security, and family-friendly lifestyle make it a very comfortable place for the lesser known among us in which to thrive. Albeit, in the most luxurious of surroundings.
The golf club community was purposefully built to ensure its amenities offered something for everyone. That goal finds much of its fulfillment in the 89,000-square-foot Mediterranean-style Clubhouse and its staff of more than 200 that provides an extraordinary level of service. Here, members can take advantage of the fully equipped Fitness Center with state-of-the-art cardio and strength training equipment, in addition to a variety of classes and personal training offerings.
After a workout or round of golf, The Spa at Isleworth provides an ideal retreat, with personalized services and treatments such as massages and facials. The Clubhouse is also where the club's professional team of chefs, trained in a multitude of culinary arts, create menus that draw upon cultural inspirations, seasonal ingredients, and organic selections.
This is a special place for kids, too. Year-round activities for youth and families, from holiday celebrations and after-school programs to the renowned summer Camp Isleworth, help create special moments where life's greatest gifts can be enjoyed. While the parents take a fitness class or have dinner at the Clubhouse, kids can be entertained with movies, games, and other fun activities at the Bull Pen, a spot within the clubhouse specially designed for them. At the rear of the Clubhouse overlooking Lake Louise, an infinity-edge resort-style pool awaits with lush daybeds, a children's splash pad, and poolside bar and grill.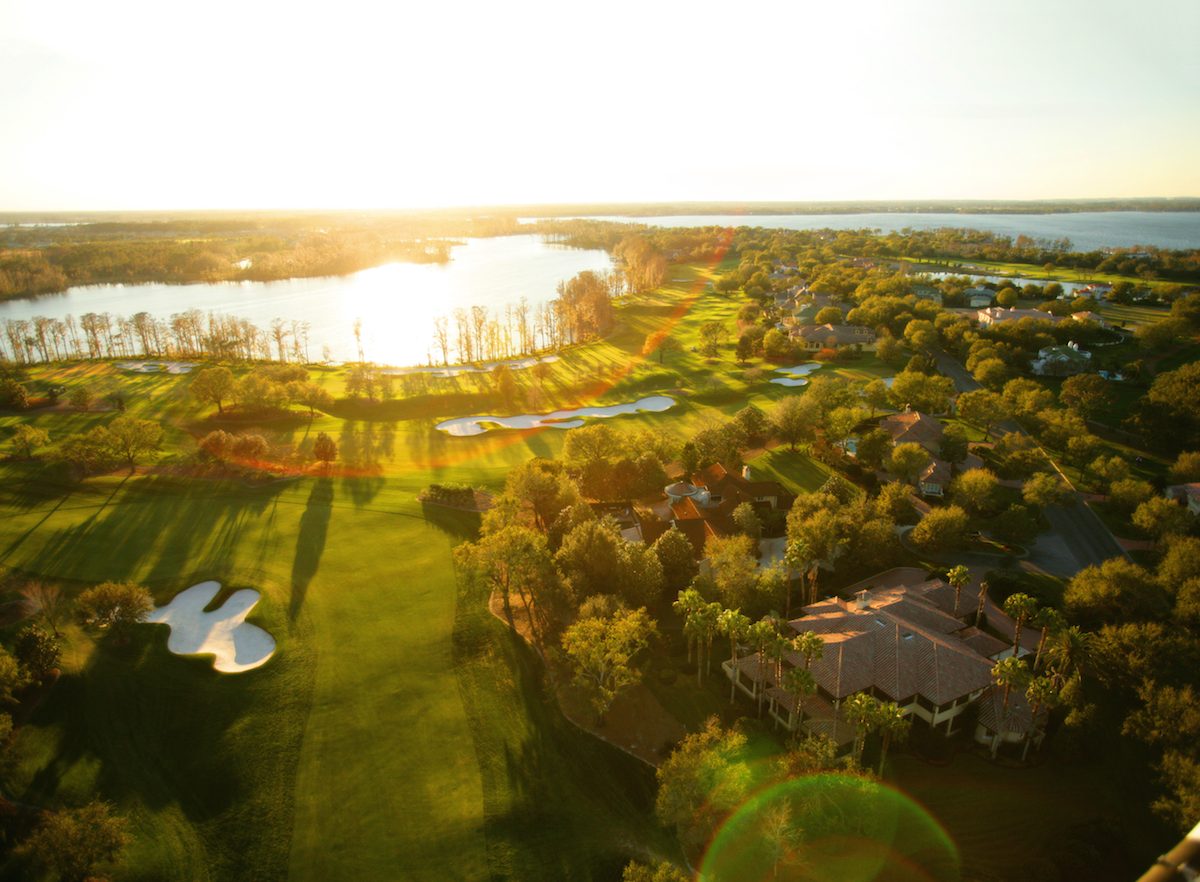 The pleasure of enjoying the water, though, goes well beyond the Clubhouse pool. Set within the renowned Butler Chain of Lakes on more than seven miles of shoreline, there are endless opportunities to enjoy afternoons on the water from fishing and boating to paddle boarding and waterskiing. Private members-only docks provide direct access to the interconnected lakes surrounding Isleworth. Even the Tennis Center, overlooking Lake Tibet Butler, is connected to the water. With programs that cater to all levels of play, the center offers six Har-Tru clay courts, one Plexi Cushion court, and a Padel court, along with private locker rooms and a multi-sport court.
Isleworth's most famous amenity, though, is its golf course. In 1986, enamored of the land's natural beauty, Arnold Palmer uncovered its potential for a world-class course and country club. Palmer's original design was enhanced in 2003 by Steve Smyers and became host to the exclusive Tavistock Cup matches. For 10 years, the competition, featuring golf professionals from Isleworth and its sister club, Lake Nona, was known for its extraordinary fields, which included Tiger Woods, Justin Rose, Ernie Els, and Mark O'Meara.
The course weaves among pristine lakes and presents one of the longest and most challenging—yet fair—rounds in the country. The greens are generous, but undulating and fast. The picturesque setting, a very un-Florida-like rolling terrain, helps soothe the soul through a round's challenge. As one professional golfer puts it, "Isleworth is Florida's version of Augusta National Golf Club." There may be no greater praise than that. Recently, the club added a Golf Performance Center with two hitting bays and state-of-the-art technology that has been a tremendous benefit for members and residents.
But more than just the golf course, the entire community, set amidst grand cypress and oak trees and surrounded by freshwater lakes, provides an exquisite backdrop to everyday life. In 1993, noted financier and art collector Joe Lewis acquired Isleworth, fulfilling the vision for the club community. Thousands of trees and flowers, along with a collection of important sculptures and magnificent estates, line the streets, creating a stunning setting not found anywhere else. Those monumental works of art provide a rare permanent gallery for noted pieces by acclaimed artists including Philip Jackson, Henry Moore and Salvador Dali. The community's iconic sculpture, the Wall Street Charging Bull, sits between the first and tenth tees, symbolizing the strength and power of the community.
"Everyone looks for a place to live where families can thrive, and Isleworth is simply one of the best," says General Manager Wayne Sheffield.
Isleworth Golf & Country Club
6100 Payne Stewart Drive
Windermere, Fla. 34786
(407) 909-2000
Isleworth.com