I remember being in a mid-season mandatory player meeting in June, 1990, when the LPGA announced that the first Solheim Cup matches would be played at Lake Nona in Orlando, Fla., in November, just five months away. Plus, we were told that points had already begun to accrue. I didn't know where I stood on the points list, but I did know that I wanted to be a part of the first American Solheim Cup team.
I had been a member of the 1986 U.S. Curtis Cup team that was drubbed by Great Britain and Ireland on our home soil. The loss still hurt. A lot. By the time the final qualifying event for the Solheim Cup rolled around in the fall, I very much knew where I stood to make the team. I had to get the ball up and in for a par on the 72nd hole—after stymying my tee shot behind a 150-yard bush—to secure the last automatic spot. I made the seven-footer for par and, to this day, holing that putt feels as big as winning any tournament.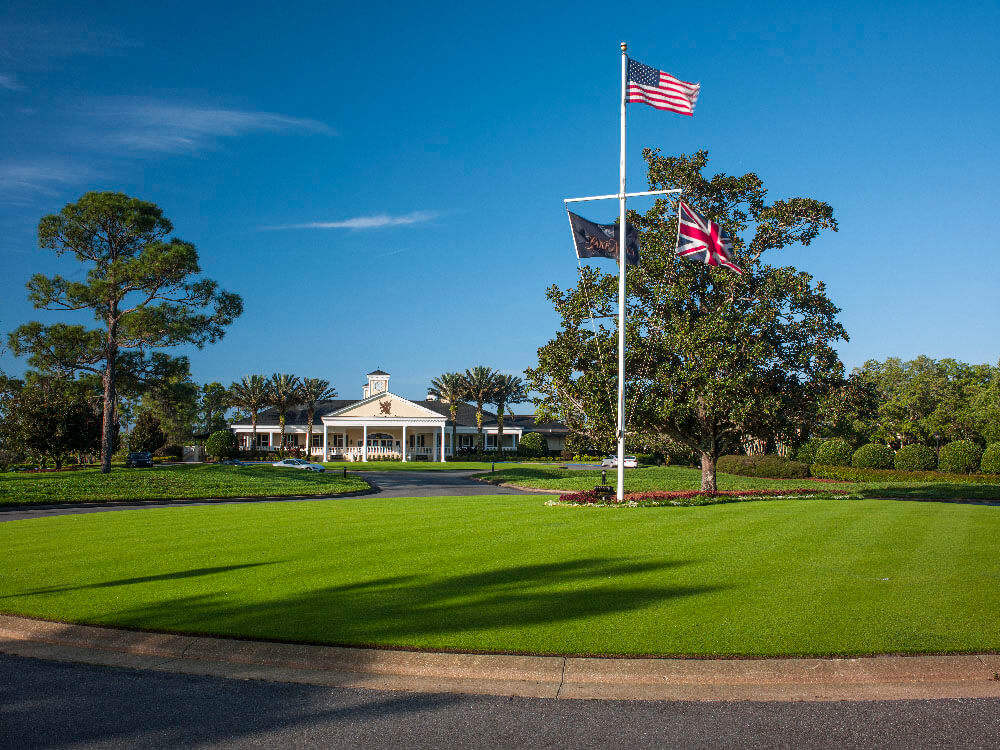 We Americans went on to win that first staging, 11 1/2 to 4 1/2, even after Pat Bradley and Nancy Lopez lost their opening match to Laura Davies and Alison Nicholas. But it was the behind-the-scenes stuff that I remember most. First, Captain Kathy Whitworth chose not to pair players according to anything directly related to golf but rather their personalities. I was paired with Cathy Gerring, who was coming off her best season ever with two wins. To this day, Cathy can't even spell the words "lay up," and during the first practice round she got in my face and told me if I left a putt short all week, she was going to kick my butt! Rosie Jones and Patty Sheehan were paired together, as were Lopez and Bradley. The final pairing was of fellow Furman alums Betsy King and Beth Daniel. They were tagged "God and God" by the Euros (both are very religious), and Beth played like it that week, going undefeated.
The most profound advice Whit shared with us was to expect our opponents to play the kind of golf they'd never played before. Lesser players will elevate themselves against those who are better, she said. It's advice I took to heart for the rest of my career.
I remember Beth joking that Betsy looked "matronly" in her new, teamissue Izod shorts, and that we had to make an emergency call to the folks at Izod to get uniforms for our caddies because the European side had shown up totally decked out. Also, on the eve of the matches, the space shuttle launched from nearby Kennedy Space Center lighting up the November sky. Now I see it as a foreshadowing of how quickly the Solheim Cup launched into relevance in the golf world.
From the first tee shot it was apparent the Euros meant business, and that was judging by the number of boisterous fans who had made the trip across the Atlantic. A much smaller number of very reserved U.S.A. family and friends were in the gallery, but the Euro fans took everything they'd learned from the Ryder Cup and brought it to central Florida. They were awesome.
Not so awesome was what my partner said to me as we walked to the first tee. We had already mapped out a strategy for foursomes—she would drive off the odd-numbered holes—and it had worked so well, we hadn't practiced any other way. But when our turn came, Cathy said, "You're going to have to hit the first tee shot. I'm so nervous I can't do it." I was shocked (she'd threatened me about leaving putts short, after all), but I guess it worked out, as we went bogey-free in defeating Pam Wright and Liselotte Neumann, 6&5.
Not shocking is where the Solheim Cup is now. The 16 players and two captains who were part of that pioneering week in 1990 will all tell you how special it was; it took a little time, but the rest of the sports world has realized it, as well. The opportunity to play big-time team golf should never be taken for granted. I am enormously proud to have been there nearly 25 years ago. It was a game changer for women's golf, and certainly for me, as well.