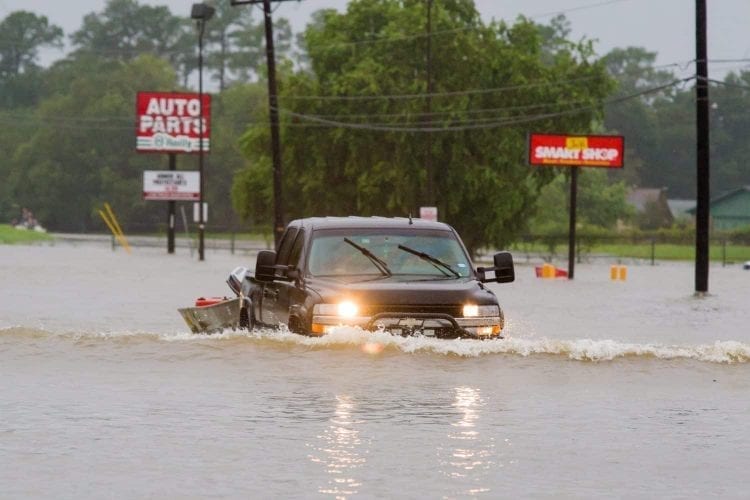 Hurricane Harvey made landfall on the southeast coast of Texas over the weekend and has caused unprecedented flooding. The storm has resulted in at least five deaths and dozens of injuries.
By now you have probably seen the pictures of highways that are so flooded that they are unrecognizable or streets that have essentially swallowed cars with water.
The devastation in the area has also extended to many golf courses throughout southeast Texas, and thanks to twitter we have an idea of just how bad it is.
Former PGA Champion Steve Elkington posted a photo of the Champions Club in Houston that looked unrecognizable:
This is Champions area.. pic.twitter.com/vmgur5Cegp

— Steve Elkington (@elkpga) August 27, 2017
The Golf Club of Houston, home of the PGA Tour's Houston Open, also recieved extensive flooding as we can see from the photos that tournament director Steve Timms sent out:
18 green and fairway GCOH TC. #harveyhurricane #prayforhouston pic.twitter.com/UHEZYcHt7B

— Steve Timms (@TimmsSteve) August 27, 2017
From the championship tee on 1 at GCOH TC. #HarveyStorm #prayforhouston pic.twitter.com/6j5JG0uduy

— Steve Timms (@TimmsSteve) August 27, 2017
From the @HouOpen media ctr looking at the back of @GolfClubHouston 18 green at 5 pm yesterday still raining #HarveyFlood #prayforhouston pic.twitter.com/OsbihJhHaX

— Steve Timms (@TimmsSteve) August 28, 2017