The uphill golf hole is not one we remember with any great fondness or affection. Frequently a grueling test, there's usually at least one to be faced during a round, and we aren't upset when it's over.
Course architect Thad Layton says great ones are like unicorns. Fellow architect Mike Hurdzan avoids them as best he can or minimizes their number by clever routing or, if all else fails, large-scale earthmoving. Bill Coore says that he and design partner Ben Crenshaw are "not enamored of holes that climb significantly and consistently up a long slope"—a typically restrained description that, for a well-mannered, softly spoken gentleman like Coore, is about as critical and disapproving as it gets.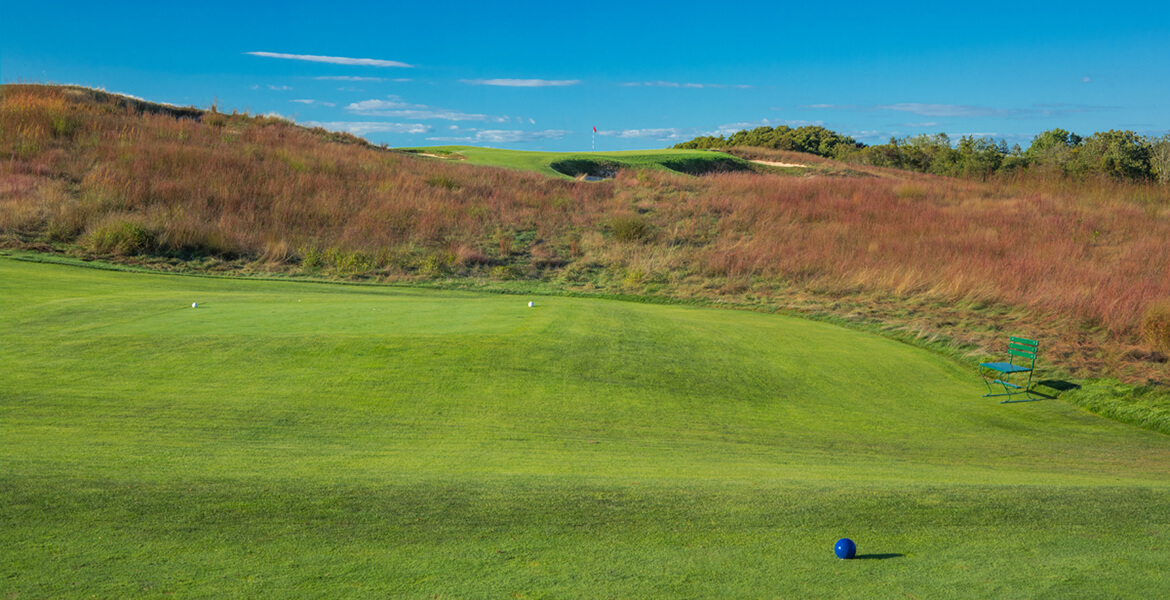 Why so unpopular? Well, for starters the very task of walking them can be unpleasantly draining. Second, the odd blind hole is perfectly acceptable but, as a rule, we prefer to see the bottom of the pin and the ball land. Then there is the problem of stopping a ball on an uphill green, especially for mid-high handicappers who aren't hitting the ball terribly high. Next, we struggle with the loss of distance. And lastly, a minor grievance perhaps, but the sight of our golf ball flying high in a blue sky is altogether more gratifying than watching it against a backdrop of rising green turf, ostensibly flying awkwardly low when it might actually have been our best strike of the day.
"The only thing that exceeds the satisfaction of a well struck shot is enjoying the result by tracking the ball's movement across the sky and then seeing it dance close to the hole," says Layton. "You don't get that instant feedback on uphill holes."
So, if few of us like them, why build them? Well, nobody needs to be Cornell-educated to know that, on a site with significant changes in elevation, an uphill hole or two is going to be inevitable. Layton says you may need to use uphill terrain to get to the site's most interesting places, and though probably not our favorite type of hole, we need one or two if we acknowledge that variety makes for a more interesting course.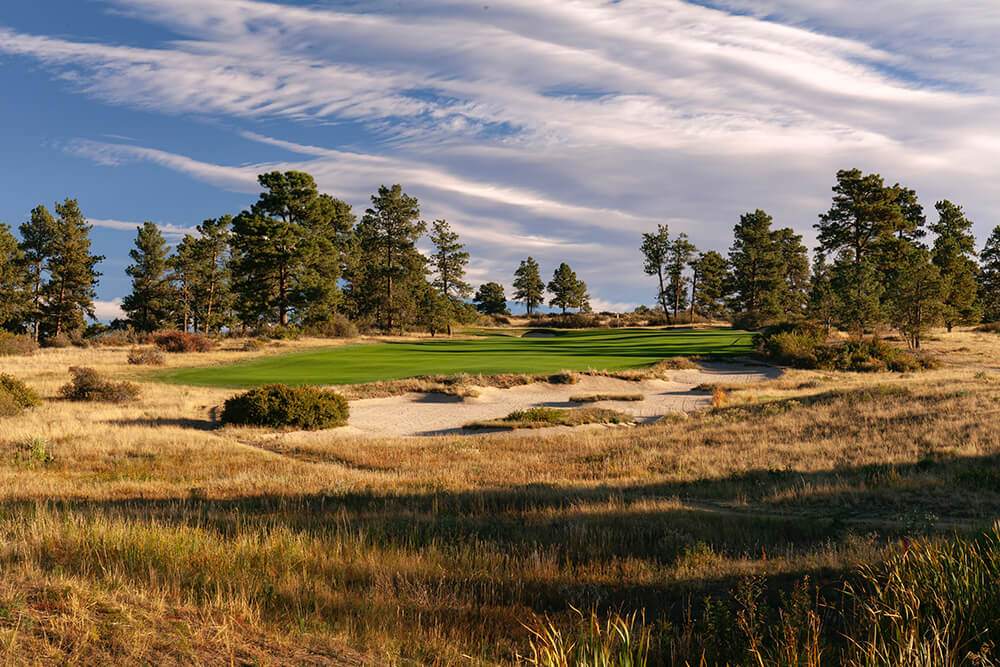 "While we all understand the appeal of the vistas and the excitement of playing downhill holes," says Coore, "most quality routings on interesting sites require the use of one or more uphill holes to knit the routing together and provide variety to the golfing experience.
When designing them, architects adhere to certain rules in an effort to make them as enjoyable as possible, knowing they probably won't win any awards or be what people remember about the course. A number of great Perry Maxwell designs feature uphill finishing holes—Southern Hills, Dornick Hills, Old Town, etc.—where Maxwell tried to avoid an unbroken ascent by stepping the fairway to provide flattish landing zones. (Southern Hills is perhaps the best example.)
Coore, a big Maxwell fan, employs a similar method. "If forced to route a hole up a long incline with 40-plus feet of elevation change, we try to 'tack' our way up by angling the fairway or even zigzagging, rather than having a straight on frontal assault," says Coore. "And we prefer to use short par fours or short par fives to tackle these situations."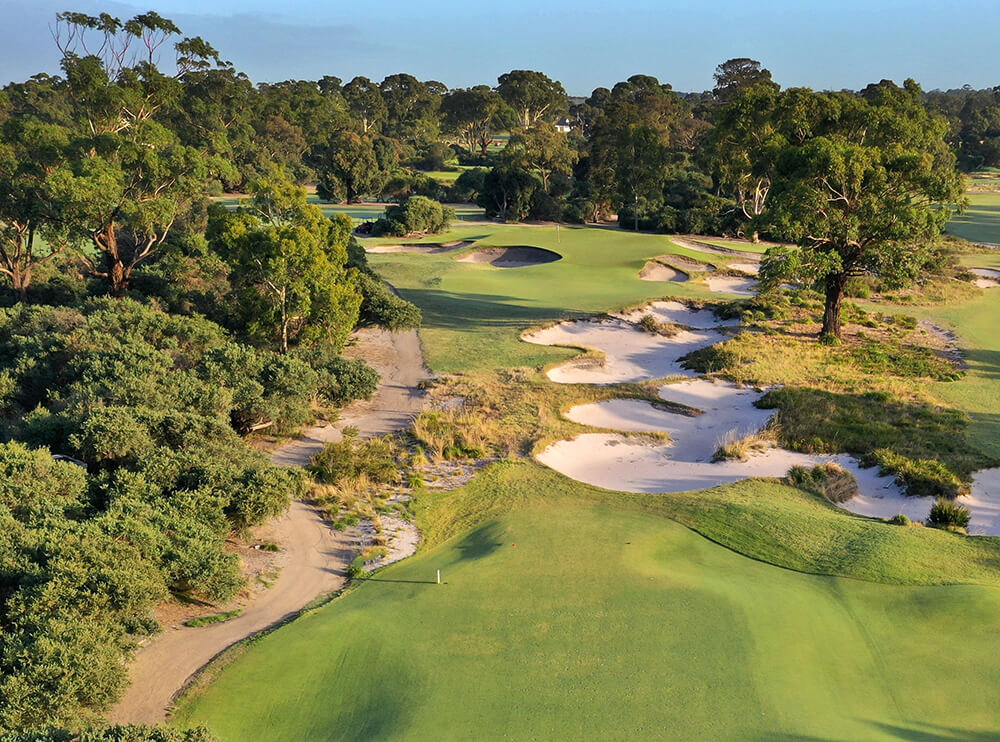 What, then, are some of the best uphill holes, where a golfer can forget how tough a walk it was getting to the green and is able to admire the design? There are plenty of great uphill par threes, none better than the 11th at Shinnecock Hills and 15th at Kingston Heath in Australia, perhaps. Jay Blasi and Robert Trent Jones Jr. built a great short, uphill par four at Chambers Bay where the 12th climbs about 45–50 feet in its 281 yards, finishing on a massive, wildly contoured green. The options and potential rewards/pitfalls make it a fantastic hole you never tire of playing.
There really aren't many uphillers you can say that about.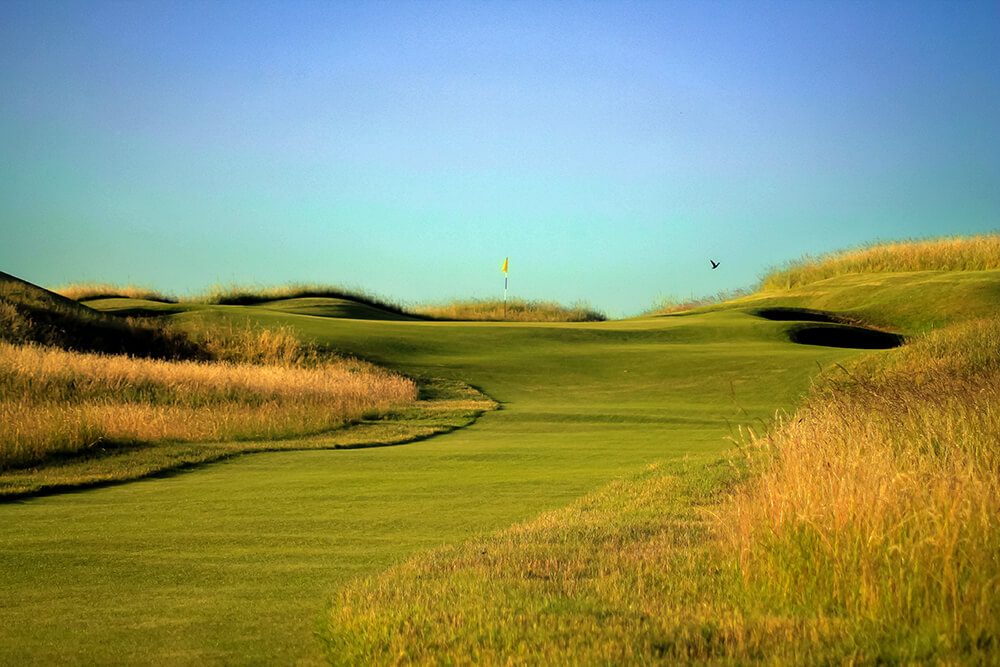 Nine Great Uphill Holes
Par Threes
3rd, Pasatiempo Golf Club (Santa Cruz, Calif.)
5th, Royal Melbourne Golf Club (West)
13th, Muirfield Golf Club (Gullane, Scotland)
Par Fours
8th, Colorado Golf Club (Parker, Colo.)
18th, Augusta National Golf Glub (Augusta, Ga.)
18th, Riviera Country Club (Los Angeles, Calif.)
Par Fives
6th, Pebble Beach Golf Links (Pebble Beach, Calif.)
16th, Dornick Hills Country Club (Ardmore, Okla.)
16th, Ballybunion Golf Club, Old Course (Ballybunion, Co. Kerry, Ireland)