If imitation is the sincerest form of flattery, the 15th Hole at North Berwick's West course has much to be proud of. The original "Redan" hole has been copied dozens of times, and wherever this hole's unique design appears, it's always a highlight of the round.
No one's 100 percent sure who created the original Redan hole at North Berwick (though some have credited David Strath, who expanded the West's original nine to 18 holes). The club dates back to 1832, and golf was being played there even before then. But a host of designers have copied the strategy of this hole and its green design in particular (sometimes in reverse form), including C.B. Macdonald, Seth Raynor, and others. It's one of golf's great "template" holes.
According to Merriam-Webster, the word "redan" is a military term meaning "a fortification having two parapets forming a salient angle; an unfortified entrance protected by its location (as on the bank of a stream, at the head of a bridge, or in advance of a strong line)." When you play the 15th at North Berwick, those angles and parapets are of foremost importance to the battle you'll be waging.
The Stats
Par three
112–189 yards
Six bunkers
Green Depth: 48 yards
Stroke Index: 14
Hole Description
From the tee, you're faced with a slightly uphill, semi-blind shot to a green set at a 45-degree angle from front-right to back-left—and at the same time sloping downward from front to back. Your tee shot first has to carry a ridge 20 yards short of the green, in the face of which, staring at you in derision, are two yawning bunkers. If you under-club or mishit your tee shot, you risk having to dance with these demons. Your tee shot must fly far enough to reach the raised green, making sure to avoid an even more cavernous bunker guarding its front-left. There's no bail-out to the right, either, as that side of the green is protected by three more bunkers that, like their sibling at the front left, are set well below the level of the putting surface, making recovery from them all but impossible for the average player.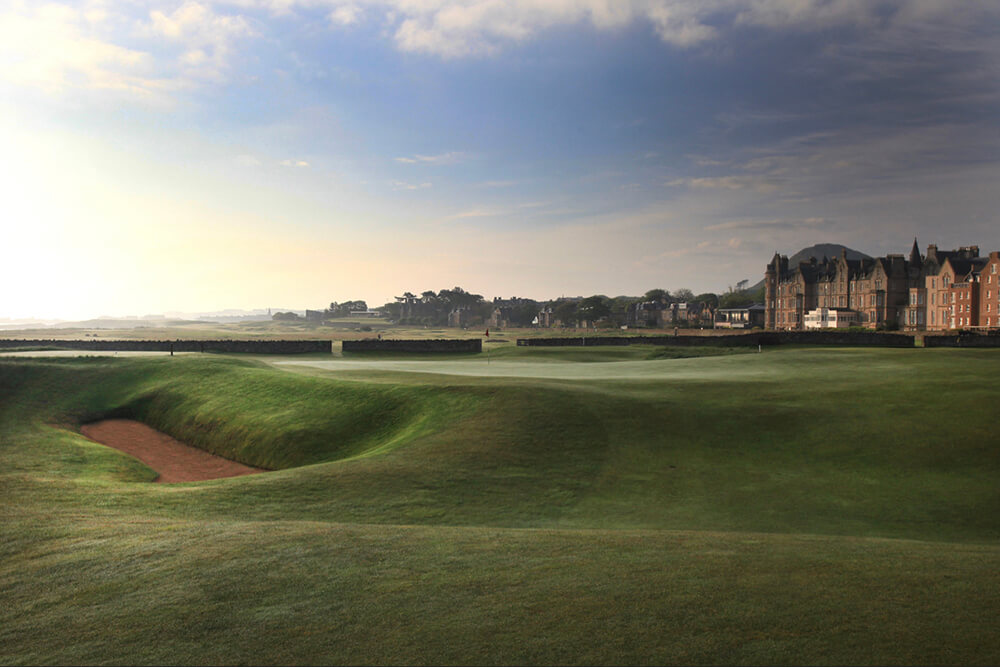 What Makes It Great
Like all great golf holes, North Berwick's Redan calls for strategy. It makes you think (which, of course, can be poison to any golfer, especially in the heat of battle). You simply must play the angles here, devise the right shot shape, and execute well. Otherwise, you're staring at a quick defeat: bogey—or worse. Where this hole comes in your round at North Berwick is also a factor: right after the stern par-four 14th ("Perfection") and just before the deceptively difficult par-four 16th ("Gate") and its vexing Biarritz green. It's a difficult home stretch, with this famed toughie smack-dab in the middle.
How to Play It
Since none of the Redan hole's bunkers will permit easy up-and-downs, your first goal has to be avoiding them. But because the green slopes so considerably from front to back, your ideal landing spot has to be toward the front of the green—where all those nasty bunkers come very much into play.
If you tend to hit the ball left-to-right, this tee shot will give you fits, as you'll need to choose a start line that takes you dangerously close to that front-left bunker and hope that you don't hit it "too straight"—or over-fade it.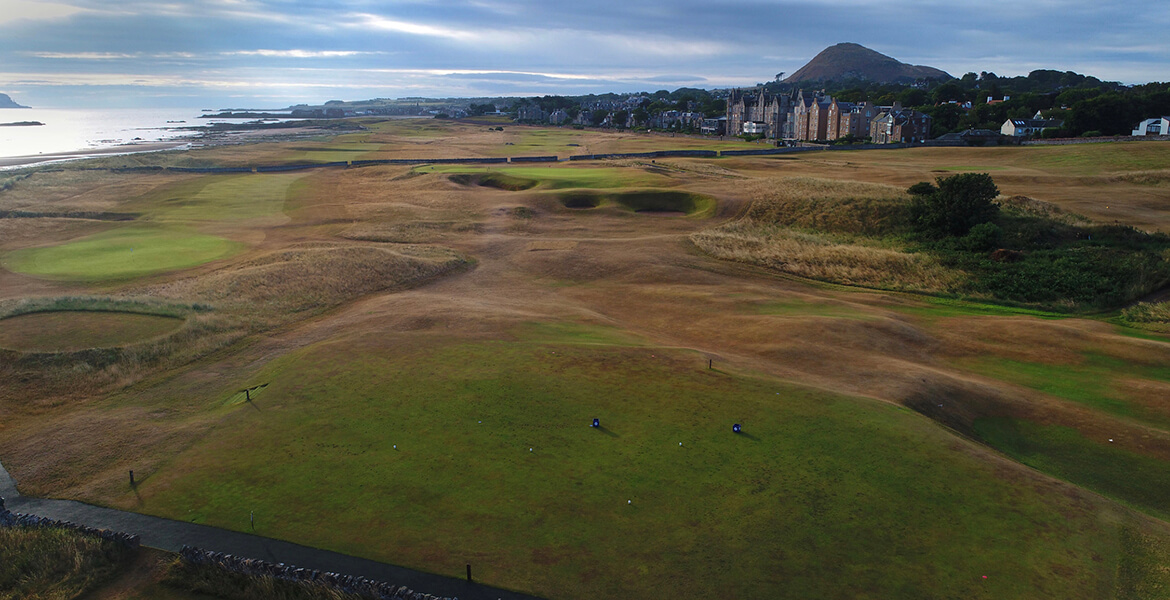 If you usually draw the ball, the hole sets up better for you, except that you run the risk of drawing it too much (straight into that front-left sand pit). Shots that are drawn tend to run, too. On this green, that's just what you want if you can land your ball on the front of the green and the hole is in its usual middle or back location. If you carry your tee shot too far, though, even if you manage to hit the green, its front-to-back slope could well cause your ball to run off the back—especially when the hole is playing downwind as it often does. In truth, this is the best place to miss your tee shot on this hole, since your recovery shot will at least play slightly uphill and not involve any sand. Fortunately, the green itself is without any trickery. So, if you do hit the green, you'll have a good chance at par. And maybe even a career-highlight birdie.
Other Notable Redan Holes
Over the years, Redan-style greens have been incorporated into the design of many holes, including ones with reverse-Redans that slope from front-left to back-right—as well as holes that play downhill, or over water. While these pay homage to the original, they call for different strategies and/or favor different shot shapes—so in my book they don't count. But there are a handful of true Redan holes out there, including:
15th, Camargo Club (Ohio)
7th, Chicago Golf Club (Ill.)
8th, The Greenbrier, Old White (W. Va.)
16th, Midland Hills C.C. (Minn.)
4th, National Golf Links (N.Y.)
12th, Old Macdonald Golf Links (Ore.)
3rd, Piping Rock Club (N.Y.)
7th, Shinnecock Hills (N.Y.)
2nd, Somerset Hills C.C. (N.J.)
7th, Southampton Golf Club (N.Y.)
6th, Yeamans Hall (S.C.)
Do you have a favorite Redan hole? Share it in the comments.