Despite its understandably low profile, this is English heathland golf in all its glory
The majority of England's outstanding heathland courses are to be found within a 50-mile radius of London. You've probably heard of the region's three most famous  venues—Sunningdale, Wentworth, and Walton Heath—and you may also be familiar with another excellent heathland trio, St. George's Hill, The Berkshire, and Swinley Forest. But have you heard of West Sussex (sometimes called Pulborough after its location)? Probably not, in which case more's the pity, because West Sussex may just be the finest and most enjoyable heathland course of all. It is that special.
So why isn't West Sussex as well known as it should be? Location is one reason. Pulborough is situated a little beyond the 50-mile radius and is detached from the famous Surrey heathland belt, lying to its south and west. Another reason is that it prefers a low profile, although "low profile" shouldn't be confused with "unwelcoming" since the atmosphere is sedate, not stuffy. West Sussex is quiet most days of the week, and at such times the clubhouse has a relaxed, "newspapers-on-Sunday-morning" ambience.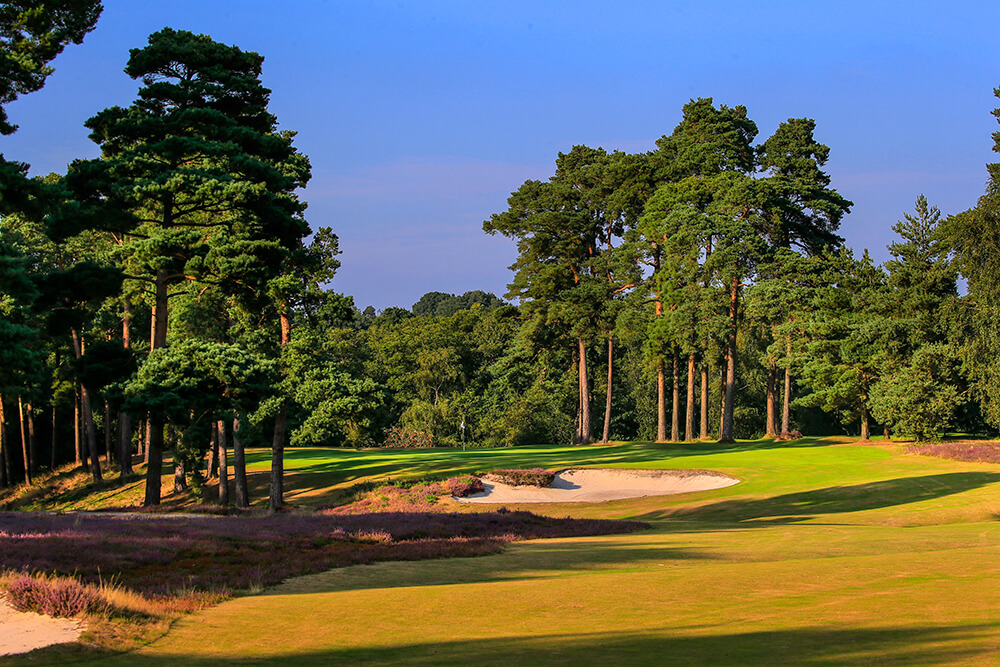 But perhaps the main reason West Sussex is so underrated is it is widely perceived as "too short" by modern standards. This is nonsensical. From the back tees it measures 6,351 yards. Not long, for sure, but then par is a meager 68. There is only one par five, but no par four is less than 367 yards: Half of the two-shot holes measure in excess of 412 yards while two of the five par threes are more than 220 yards. Does the course suffer in any way because par is not 70 or 72? Analyzed on a hole-by-hole basis, West Sussex compares favorably with any of the great heathland layouts. And as for its scenic qualities, Pulborough is an absolute jewel.
Designed by Sir Guy Campbell and Cecil Hutchinson and opened in 1931, the course takes full advantage of a gently undulating site, flowing wonderfully from tee to green to tee. In response to those critical of its length, there just wasn't room to extend the course significantly, yet there isn't the slightest feeling of encroachment. If anything, the fairways are generous, enabling the architects to incorporate plenty of strategy. If the putting surfaces are essentially subtle, then the bunkering—both fairway and greenside—is essentially dramatic.
It is difficult to say which are the best holes at West Sussex because the 9th is possibly the only modest one. The most dramatic sequence begins with the second shot to the 4th and culminates with a spectacular drive at the 7th. The green at the 4th is elegantly perched against a backdrop of tall pines; the 5th is a very attractive short hole whose putting surface appears almost overwhelmed by sand; and the 6th is a colossal and intimidating downhill par three where you must hit over a sea of heather and a natural pond to find a minute target that backs up to trees and out of bounds. The 7th then requires a long uphill tee shot to carry some thick heather and scrub, not to mention an enormous sand bunker. It may not be hyperbole to suggest that this stretch of holes bears comparison with the 4th to the 7th at Pine Valley.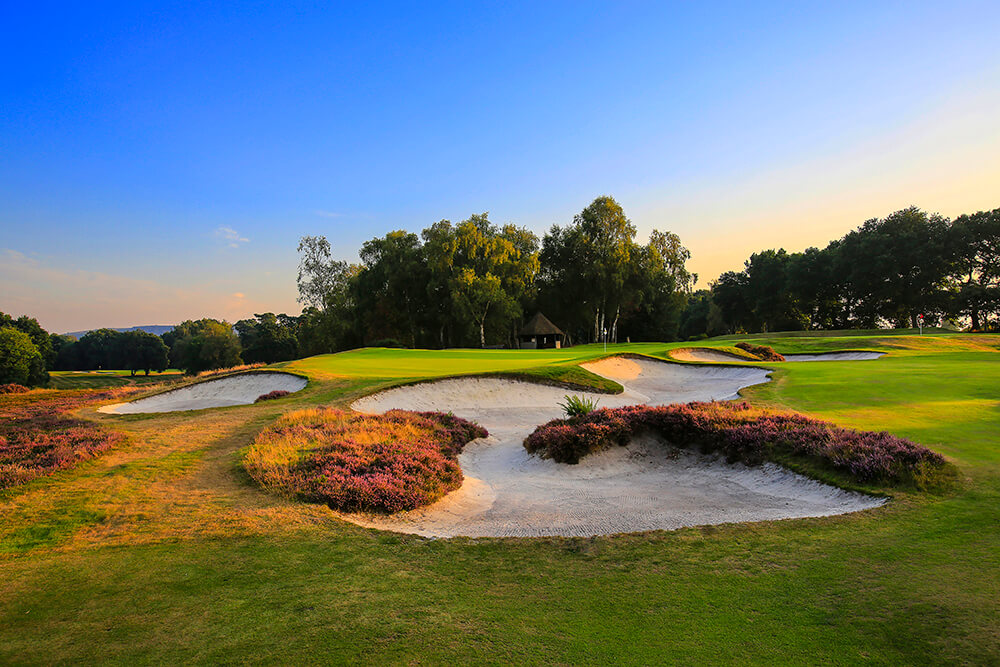 On the back nine, the 12th is a marvelous one-shotter; the 13th, with its intricate bunkering in front of the green, is often cited as the best par four on the course; while the 16th features a thrilling approach over a chasm. Finally, two lengthy, heavily bunkered par fours guide you back to the clubhouse. They provide a fittingly strong finish to a genuinely glorious golf course.