This little-known heathland course near London richly deserves the attention it is finally starting to get
There is a growing belief in some quarters that England's finest inland courses are more than a match for its more heralded links. That view gained considerable traction following the publication of British magazine Golf World's most recent list of the Top 100 Courses in England.
The list was headed by this year's Open Championship venue Royal St. George's but also included six inland courses within its top 10 and six more inside the top 30. Many of those listed were entirely predictable, but others might seem less so.
One of the latter is Hankley Common, which sits on the outskirts of the ancient market town of Farnham in Surrey, just to the south of London and within easy reach of both Heathrow and Gatwick airports.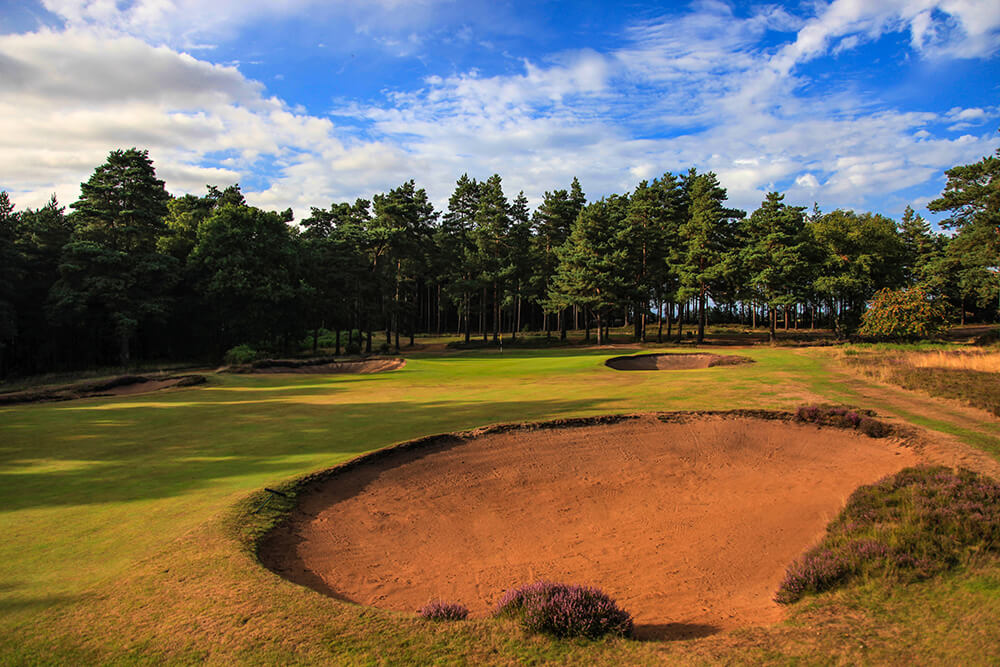 Hankley Common has always been revered by the cognoscenti but only now is starting to receive the wider recognition it richly deserves. The R&A has regularly used it as an Open Championship qualifying course and it served as the venue for the 2019 English Amateur Championship. It is well worth a visit.
The course sprawls over 170 acres of rugged heathland that has changed little since Henry de Blois erected the nearby castle at Farnham in 1138. The closing scenes of the 2012 James Bond movie Skyfall were shot a short distance from the course (not in the Glens of Scotland, as Bond fans were led to believe), and the same rough terrain forms the spectacular backdrop for a course lined with heather and blessed with dry, firm-running turf, which led four-time Open champion Bobby Locke to describe it as "as close to an inland links as you could ever wish to play."
The first nine holes were designed by Edward Turle and opened for play in 1897, but it was the more esteemed James Braid and Harry Colt who were responsible for transforming it into the course it is today. In 1920, five-time Open champion Braid drew up plans for a second nine for the princely sum of five Guineas. Thirteen years later, Colt was invited to lengthen the course and alter the spacing of the short holes; it is still very much as it was when he completed his adjustments.
Today's course measures just over 6,900 yards from the back tees. The opening hole is a relatively straightforward 422-yard par four, while the 166-yard 2nd is the first of an exceptional set of short holes that bear comparison to those found at any inland course in the country. Henry Cotton regarded the 206-yard uphill 7th as one of the best short holes in England and the 225-yard 11th, which requires an accurate shot to a narrow, undulating green that falls away on all sides, is equally impressive and no less demanding.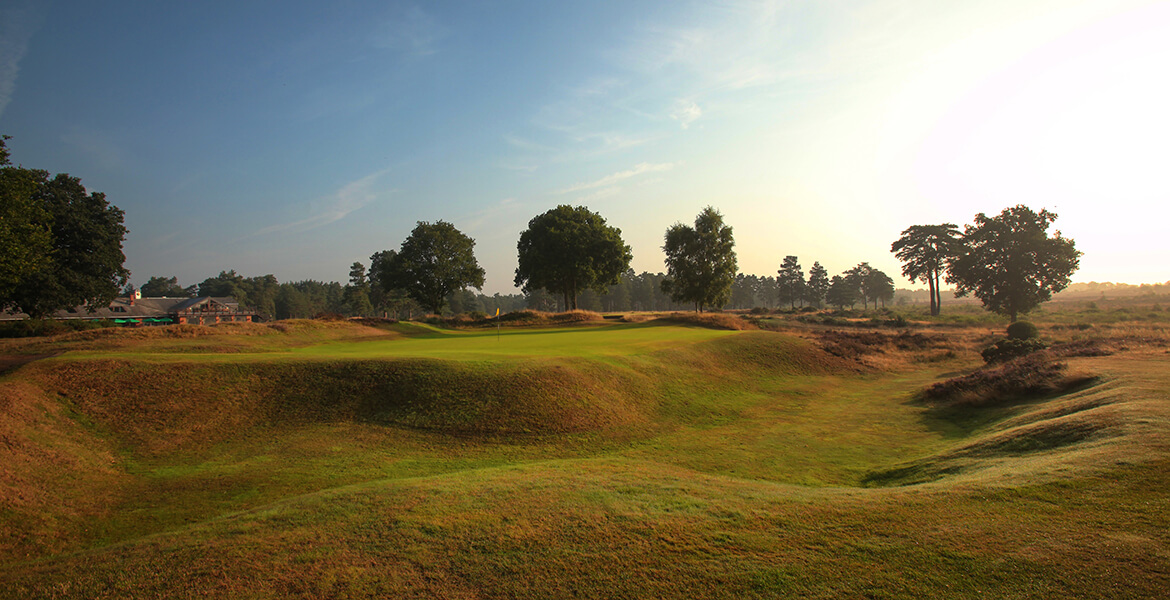 The course also features three fine par fives and a memorable mix of long and short par fours culminating with the daunting 462-yard 18th, which is dominated by a deep grass gully that gobbles up any shot that comes up short of the green. Bernard Darwin once described it as "a hole of alarming excellence."
In this age of modern technology, Hankley Common is perhaps not quite as daunting as it once was, but the word "excellence" provides an apt description of a course that deserves the wider recognition it is belatedly starting to receive.
Common it certainly is not.