Ben Hogan espoused "digging it out of the dirt" when it came to game improvement and consistency. It was an approach embraced by countless others, Tiger Woods included, but for many golfers today that's given way to a new process: digging it out of the data.
Golf is a sport that lends itself to data and the professional tours have gotten incredibly deep in their collection efforts, with every single shot tracked and player tendencies meticulously measured.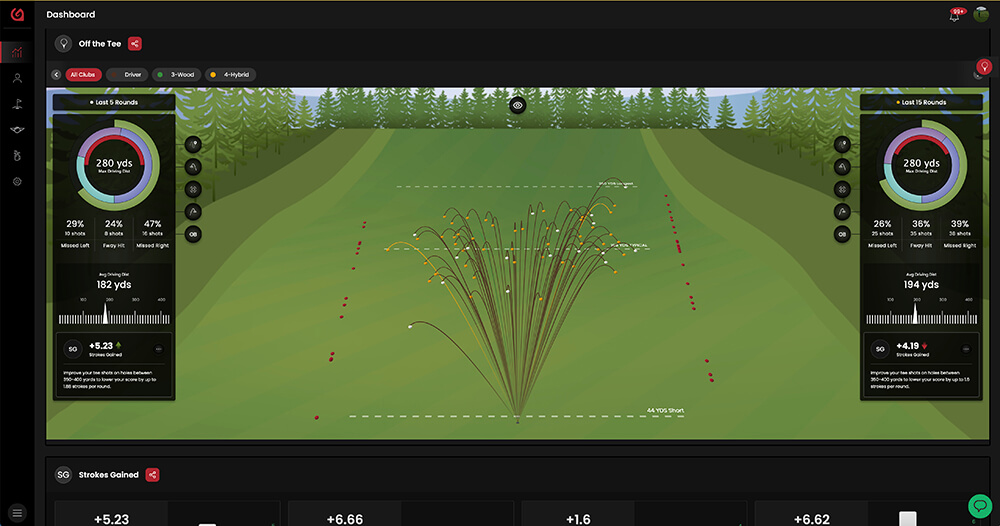 With continued improvements in technology, on-course shot-tracking capabilities have extended to the amateur game, letting "Regular Joes" better know their distances, recognize their miss patterns, and learn where their game needs the most improvement. TrackMan and other launch monitors are hugely popular on the practice tee and in simulators, but the following are several of the best and most useful shot-tracking systems available to weekend warriors while playing. While they might not be the PGA Tour's ShotLink platform, one of these might be the next best thing to help you dig it out of the data.
Arccos lays claim to being the world's largest on-course tracking system—with an on-course dataset that includes 1.1 trillion unique data points—and boasts partnerships with a host of the game's leading equipment manufacturers including PING, TaylorMade, Callaway and Cobra Puma. Arccos, also the official game tracker of the PGA Tour, enables golfers to capture performance data on more than 40,000 courses worldwide. Through small sensors on the handles of golf clubs, including a variety of "smart clubs" through its equipment partnerships, Arccos automatically tracks shots and delivers insights to help players better understand their game and improve. With more than 750 million shots recorded, companies like PING and Club Champion are also utilizing insights from Arccos data to fuel club design and fitting.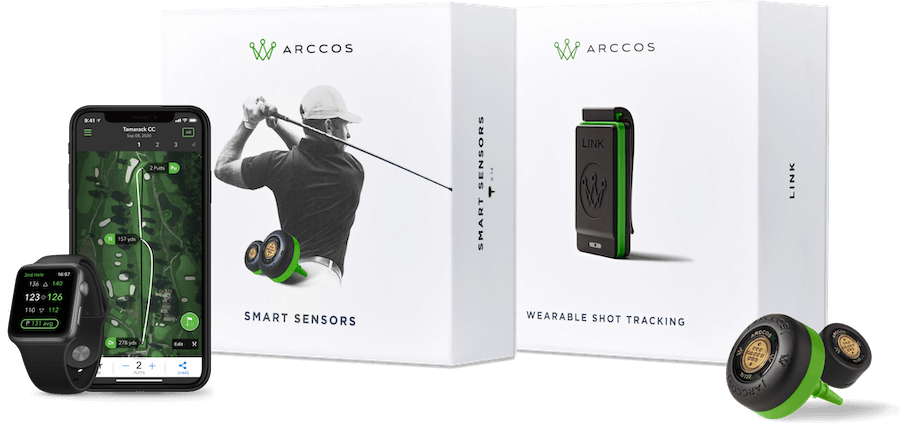 The game's original GPS shot-tracking system has been rebranded, reimagined, and reengineered with the recent release of the next-generation GameGolf KZN platform. The name of the new technology is short for Kaizen (pronounced KY-zen), which means "constant improvement" in Japanese and Korean cultures. GameGolf's KZN platform aims to provide an immersive, data-centric, and improvement-driven player experience; 14 lightweight smart tags attach to clubs and a compact hardware unit clips to a golfer's belt for GPS shot tracking, data collection, and stat tracking. There's no tapping, as there was in early versions of GameGolf's platform, with the press of a single button at the course firing up a system that also offers post-round analytics, including strokes-gained categories and suggested areas of practice.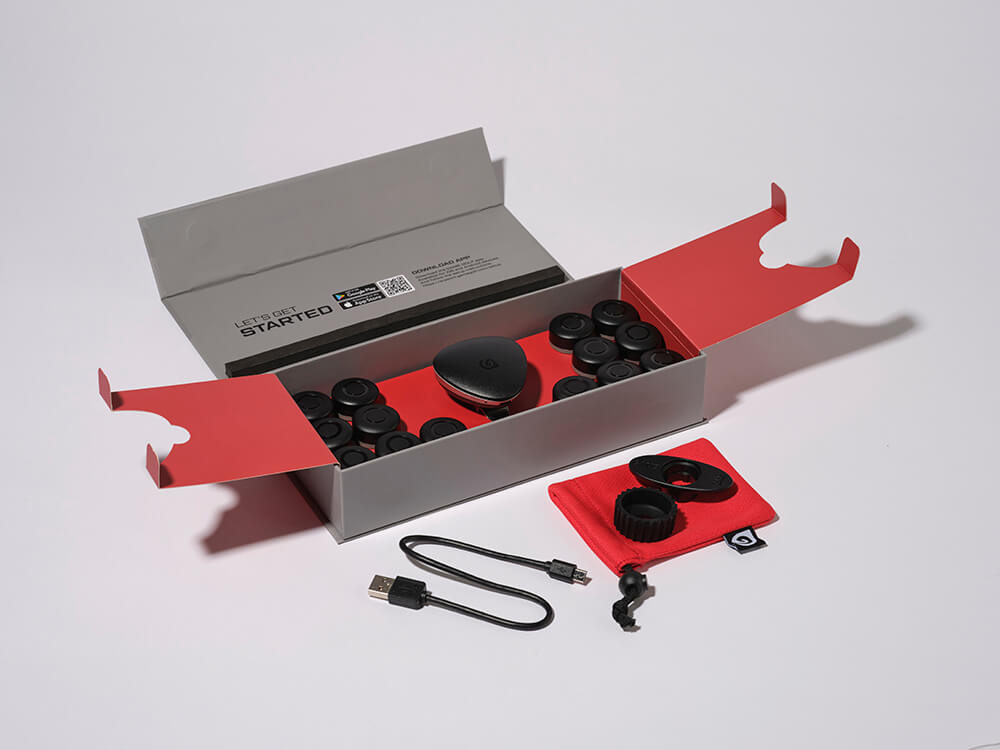 UK-based Shot Scope might offer the most affordable game-tracking technology on the market today, with a $100 price tag for its new CONNEX performance tags that come with no subscription fees—monthly, annually, or otherwise. The "plug and play" tags are ultra-lightweight (about two grams) and easily screw into the butt-end of each club grip to record on-course data with RFID technology from tee to green. They connect with the user's phone, providing over 100 performance statistics while allowing golfers to record their score and collect personalized data as they play. While players can review data and get game-improvement strategies after a round, the platform's app offers performance data during play along with full course aerial maps, and distance measurements to greens, hazards, and doglegs.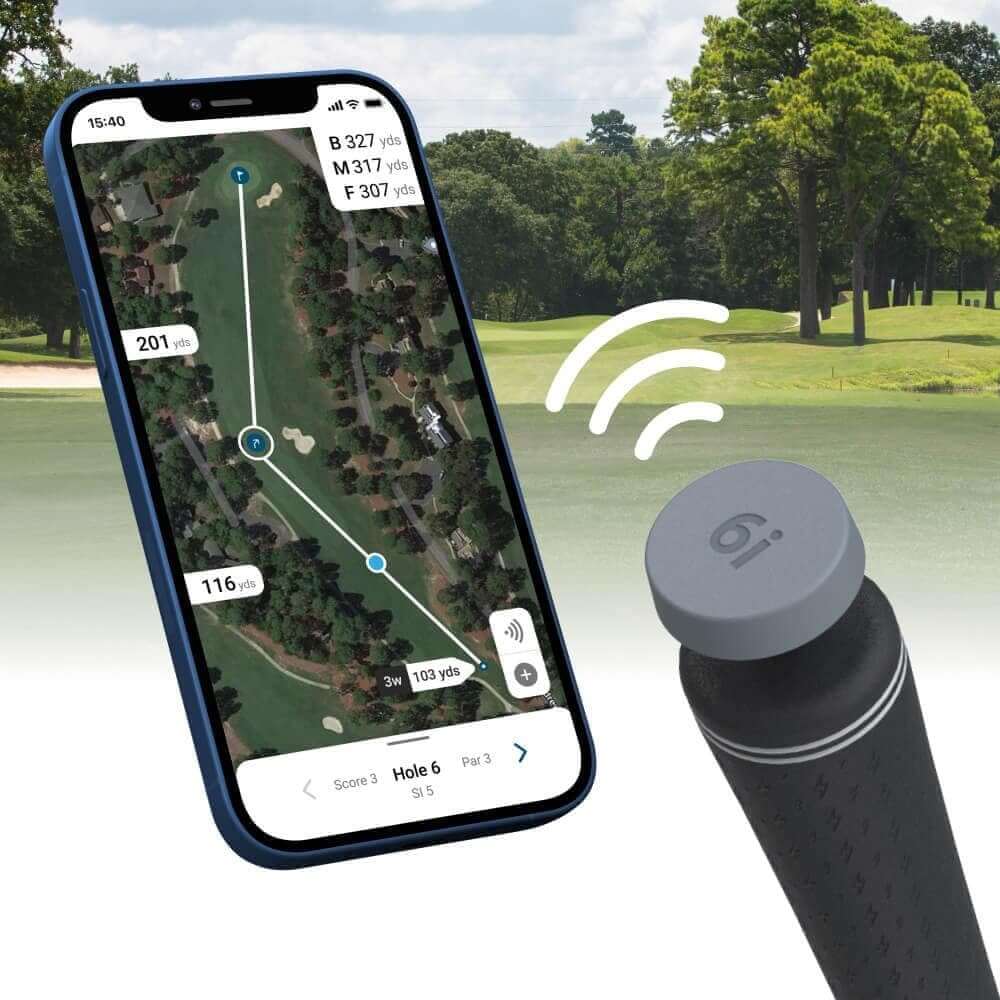 Utilized by instructors and individual players, Blast's sensors attach to the grip of any putter, metalwood, iron, or wedge, providing real-time feedback with any swing or stroke by automatically sending metrics to a smart phone app (iOS and Android compatible). The platform allows users to analyze their swing in slow motion, allowing for improved timing, tempo, speed, face rotation, and more—whether that's with the driver, irons, wedges, in bunkers, or with the putter. It also features mobile video analysis capabilities as well as exclusive training videos to develop game-improvement strategies. Additionally, Blast iQ automatically assesses every swing and providing actionable insights, including suggested drills and other recommendations for improvement.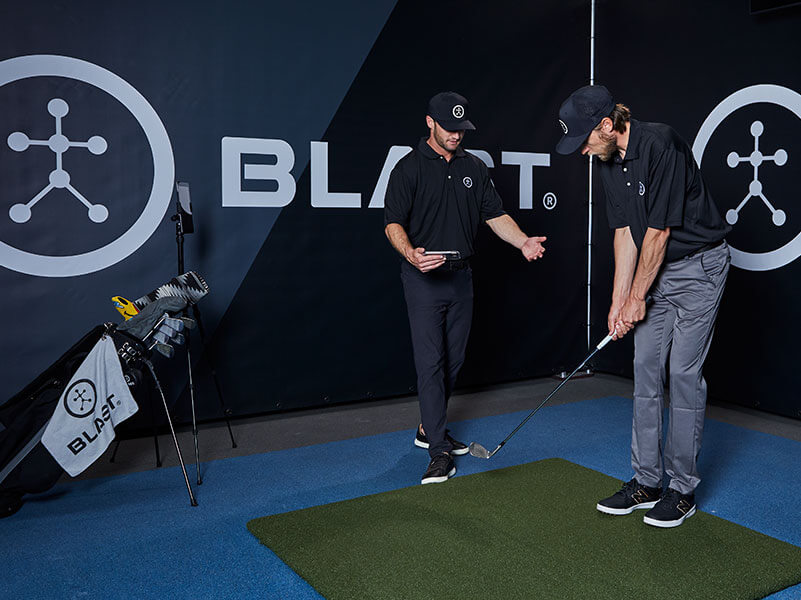 Which shot-tracking systems have you tried? And which have worked best for you?