By Adam Schupak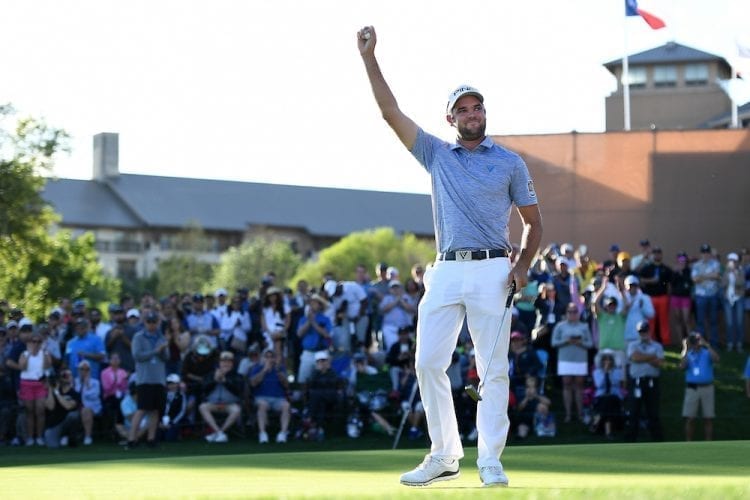 When PGA Tour Commissioner Jay Monahan presented the Valero Texas Open trophy to first-time winner Corey Conners on the 18th green at TPC San Antonio, Monahan described it as "a life-changing moment."
That, indeed, it was. Conners became the first Monday Qualifier since 2010 to win a PGA Tour event. For Conners, a 29-year-old Canadian, the million-dollar-plus check, the invite to the Masters the following week, and the other spoils afforded to the victor were all great, but those all paled in comparison to a bigger prize.
"No more Monday qualifying," said Conners, who became exempt on the Tour through 2020-21 season. "That's the best deal from this. Amazing. It's a dream come true. I won't be as stressful on Mondays."
Before the modern-era of the top-125 exempt list began in 1982, players like Conners were more commonplace. Players outside the top 60 had to qualify each Monday unless they'd made the cut the previous week. Those who made their living on Mondays were called rabbits, a term established pros used to describe non-exempt players who had only this desperate route to qualify for a spot and hop from week to week trying to get their shot at the big show. When the all-exempt tour debuted, the Tour left four open spots for a one-day shootout for players to attempt to beat long odds and earn their way into the field. (The Waste Management Phoenix Open has only three spots and events such as invitationals, WGCs, FedEX Cup playoffs, and majors don't have any.)
All it takes is a USGA Handicap Index of 2 or better and to pay the entry fee—$450 for nonmembers and $100 for members—to play. Entrants without PGA Tour status first have to advance through a pre-qualifier often played on the prior Thursday. Vying for the four spots are upwards of 140 players of varying skill level—local PGA pros, mini-tour players, former Tour winners, and aspiring amateurs. The local PGA of America section administers Monday qualifying.
When Conners survived a 6-for-1 playoff in San Antonio, it marked the third time in six attempts this season that Conners has made it through the crucible that is Monday Qualifying.
"It's not fun," Conners said. " I don't really like them."
Nobody does, but Conners made the most of his opportunities. He found himself in this predicament because he finished No. 130 in the 2017-18 FedEx Cup and prior to his win was playing this season out of the No. 126-150 finishers (category 32a) on the prior season's FedEx Cup points list. But the second-year pro already had made the most of his limited status with a runner-up finish at the Sanderson Farms Championship and a T-3 at the Sony Open in Hawaii after Monday qualifying there.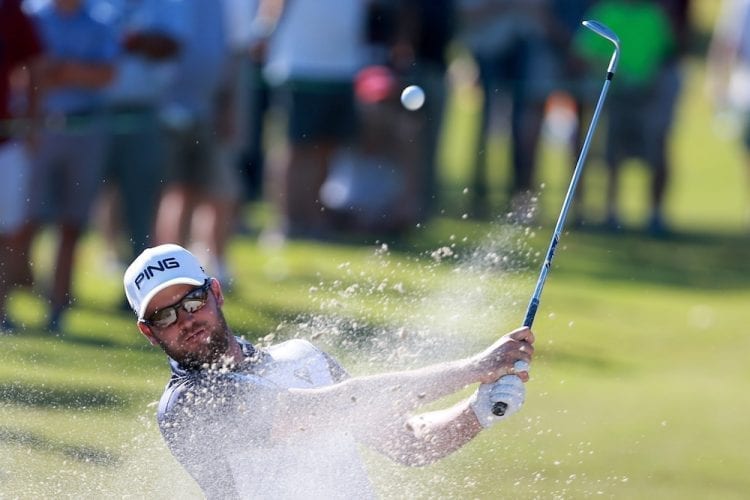 "It's not like he's a Cinderella story," said fellow Tour winner Mackenzie Hughes. "He's got Tour status and had nearly won this season out here."
Monday Qualifiers win about as often as the Washington Generals beat the Harlem Globetrotters. Conners became just the fifth golfer to do so since 1980. Two LPGA players have done it, most recently Brooke Henderson in 2015, and Martin Trainer last season became the latest to achieve the feat on the Web.com Tour, where 12 spots are up for grabs on Monday. A more realistic goal is a top-10 finish, which earns a player a spot in the next non-invitational event on the PGA Tour schedule, but those aren't easy to come by either. Just five players accomplished that feat in the 2017-'18 season.
More often than not, even the success stories don't come with a grand payday. There's no prize money awarded for Monday Qualifying or missing the cut in the tournament proper. Todd Balkin, a 28-year-old Australian and assistant PGA professional at Royal Oaks Country Club in Dallas, tried his first Monday qualifier after a fellow North Texas PGA club pro withdrew due to injury and a spot opened in the event. Balkin, who once managed a pizza franchise, posted a 5-under 67 and earned a spot in the AT&T Byron Nelson field as one of the top-four finishers in the 69-man qualifier. He failed to make the cut and went home empty-handed for the week. But Matt Short, who turned pro 13 years ago and hadn't played an event on any PGA sanctioned tours until April, earned his place at the Wells Fargo Championship and cashed a check for finishing T-70 and then Monday'ed into the Web.com Tour's Knoxville Open and finished T-50. Then there's MJ Daffue, a 30-year-old South African, who had missed 19 Monday Q's, including 10 in a playoff or by one stroke, before making two in a row in May at the Nashville Golf Open (T-23) and KC Golf Classic (MC).
Most players estimate that qualifying on a Monday but failing to make the cut sets them back about $1,000 for the week, including travel, entry fees, and food. So the stakes are large, but the benefits can be worth it: if they accumulate enough FedEx Cup points, they earn a spot in the Web.com finals, a four-tournament series that promotes 25 players to the PGA Tour and grants everyone else at least some status on the Web.com for the following season.
Before he earned the nickname Captain America for his Ryder Cup heroics, Patrick Reed, the 2018 Masters champion, was known as Mr. Monday for his prowess as a Monday Qualifying savant. In 2012, he began traveling to several Tour events and was successful six times by adhering to a simple philosophy.
"You go low or you go home," Reed says.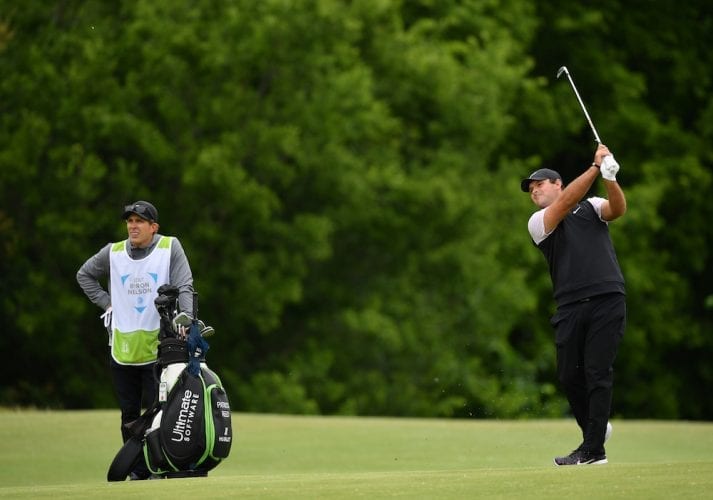 Every paycheck brought him closer to earning future playing privileges. But dinner was on the line too. Make the cut and he and his wife celebrated with steak; fail and they feasted on peanut butter and jelly.
Last year, T.J. Vogel set a new record by Monday Qualifying into eight Tour events, and earning the nickname "Monday King."
"Monday is tough," Vogel says. "You really got to have your good stuff that day and it's tough to just get out of bed and shoot 6- or 7-under."
On the PGA Tour, to borrow a phrase from singer Cyndi Lauper, it's just another manic Monday.