Cody Miller was one of the first two employees hired globally by TrackMan to help grow its simulator business nearly seven years ago. The company, synonymous with the orange square briefcase carrying its digital radar system, was starting to break into the simulator market and had some projections for where the market was going.
"It's probably four or five times that today," says Miller. "I don't think people quite realize yet what indoor golf is or what it's doing."
While golf clubs continue to look for year-round revenue opportunities and consumer habits change more in our digital world, the interest in simulators—at a golf course or installed in a private residence—has hit a fever pitch.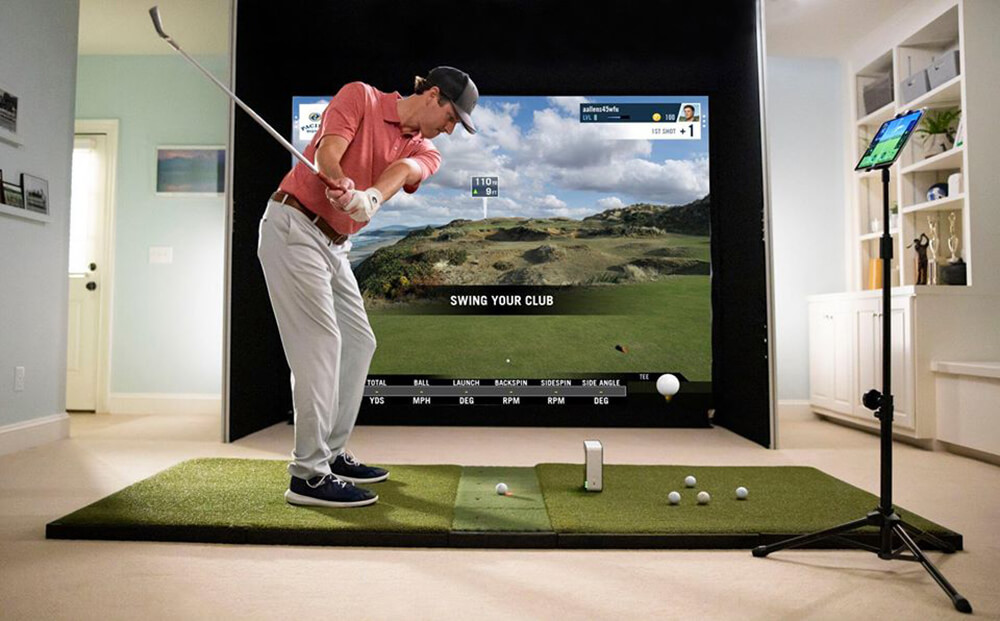 Simulators like SkyTrak and Full Swing can be easily installed in a home and provide results that compare accurately to one's usual shotmaking ability. Golfers can see the ball fly and receive instant feedback on shot shape, ball speed, launch angle, spin rate, carry distance, and more, and access their stats remotely on their personal mobile and computer devices.
Tools such as SkyTrak's video analysis software platform "Swing Catalyst" take the education of the game to the next level. With the ability to capture live video of your swing, record video lessons, and implement side-by-side comparisons and slow-motion playback, personal coaching and swing lessons have never been more accessible.
That kind of instant feedback and improved technology has been part of the crux of the increase in interest in simulators in the home and at golf courses—not to mention the opportunity to tee it up at some previously unreachable layouts for the average golfer, from Pebble Beach Golf Links to Kapalua's Plantation Course, and play against friends from all over the world.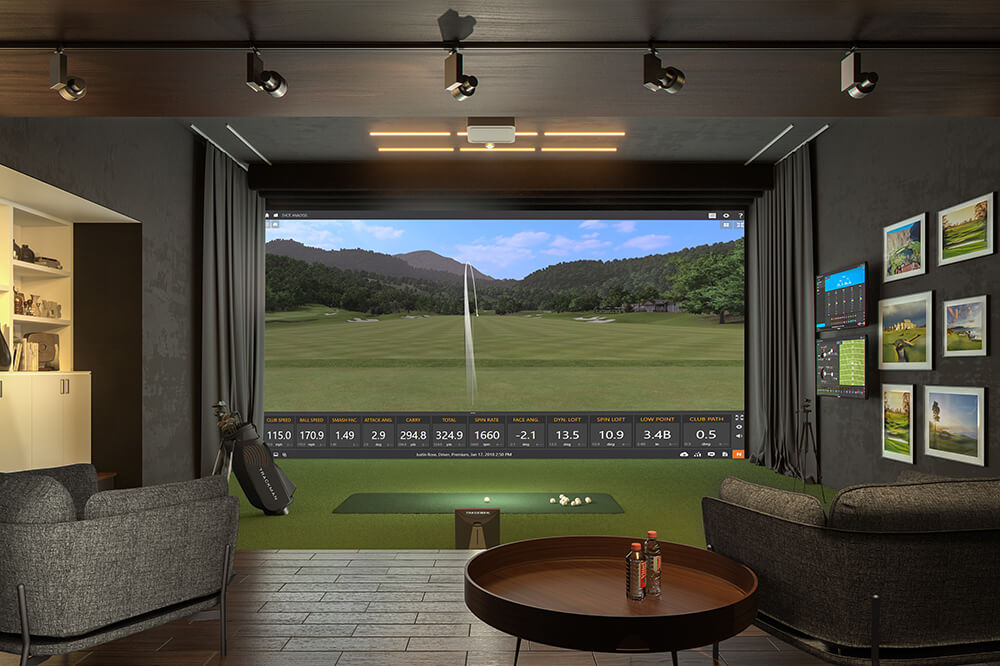 Getting a golf course mapped on TrackMan is an intensive process, Miller says. But it's well worth it in the end.
A course has two options—either they can keep the mapped course for itself or allow it to be used globally. Overall it's a six- to eight-week process as TrackMan takes topographical drone videos of the layout and then someone from the club conducts a photo survey of key landmarks—it takes about a month with the drone data and photo survey to come up with a 3-D rendering of the course.
The biggest markets for simulators are places where you can't play golf for the whole year—like the northeast, Midwest, and Canada.
But Miller notes states that have been historically categorized as having year-round golf like Arizona, Florida, and California do have a lot of private residential and club installations. It's a misnomer, he says, that they can play all 12 months of the year.
"There is still a need to have something indoors, in a controlled-climate environment. We are seeing growth across the board," he says.
All technology companies in golf are trying to put in more resources to develop the best indoor golf product they can. Once one club has simulator technology, the other clubs in their area feel the need to get it, too.
"It's becoming almost impossible not to have a healthy club without a year-round offering," Miller explains.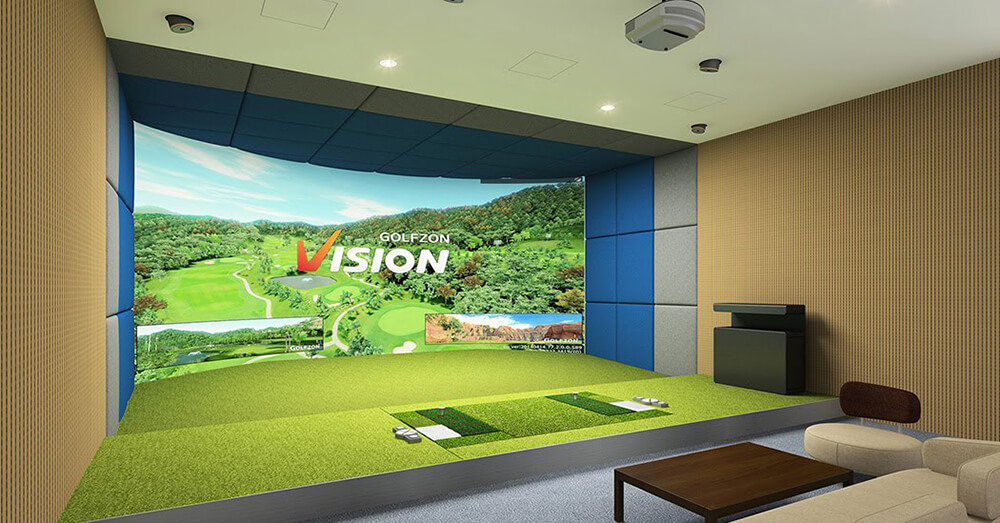 Fort McMurray Golf Club, for example, is an ideal spot for simulator golf. The course, located about 10 hours from the U.S. border in Northern Alberta (where the average temperature for four months of the year is approximately 29 degrees Fahrenheit), just installed two TrackMan bays this December.
"Our club's model is that it's 'your home away from home' and we have such a short golf season people just disappear. You might not hear from our members in a four- to six-month period," says Kyle Corriveau, head golf professional at Fort McMurray. "It essentially allows people to keep coming out."
And it's not just golf clubs that are taking advantage of the technology to keep members interested and engaged.
The National Golf Foundation estimates there are roughly four million golf simulator participants in the U.S., about half of whom have never played on a golf course.
With the growth and technological advances in the market, screen and simulator golf are notable components of the industry's increasing off-course participation numbers (almost as many people play off-course forms of golf now compared to traditional green-grass golf).
CEO of GOLFZON Americas Tommy Lim says he's seen golfer and consumer behavior change a lot recently, and our lifestyle depends more on digital—we're looking for data and want to improve our skills using that data.
GOLFZON simulators (roughly 30,000 in operation in 62 countries) have ceiling-mounted cameras and feature a hydraulic plate that golfers stand on which tilts and shifts to simulate the actual terrain of a golf course. There is an auto tee-up feature and simulators are 100 percent customizable for the size of a room.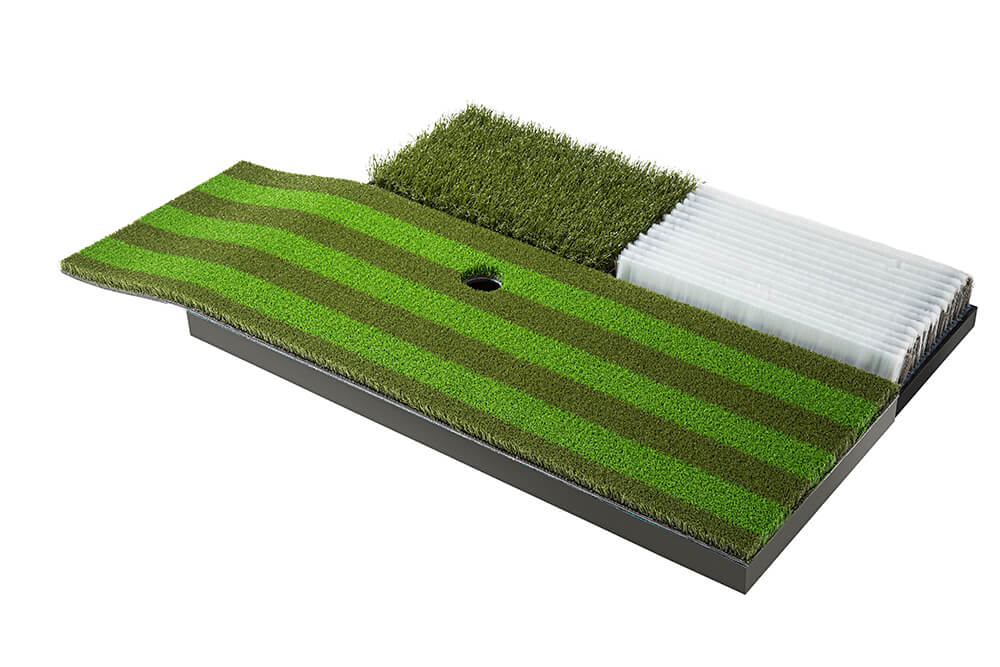 "Simulator golf can lower all the barriers in terms of time, spending, and it's less intimidating," says Lim, pointing to the success of Topgolf as a key driver of the growing interest in other forms of traditional golf.
The combination of consumer behavior and improvements in technology has made simulator golf something as popular as ever—with no signs of slowing down.
"It's got to the point where if someone is going to spend two hours doing something recreationally right now, (they) really are going to enjoy the money (they're) spending on a golf simulator," says Miller.
Have you tried any golf simulators?