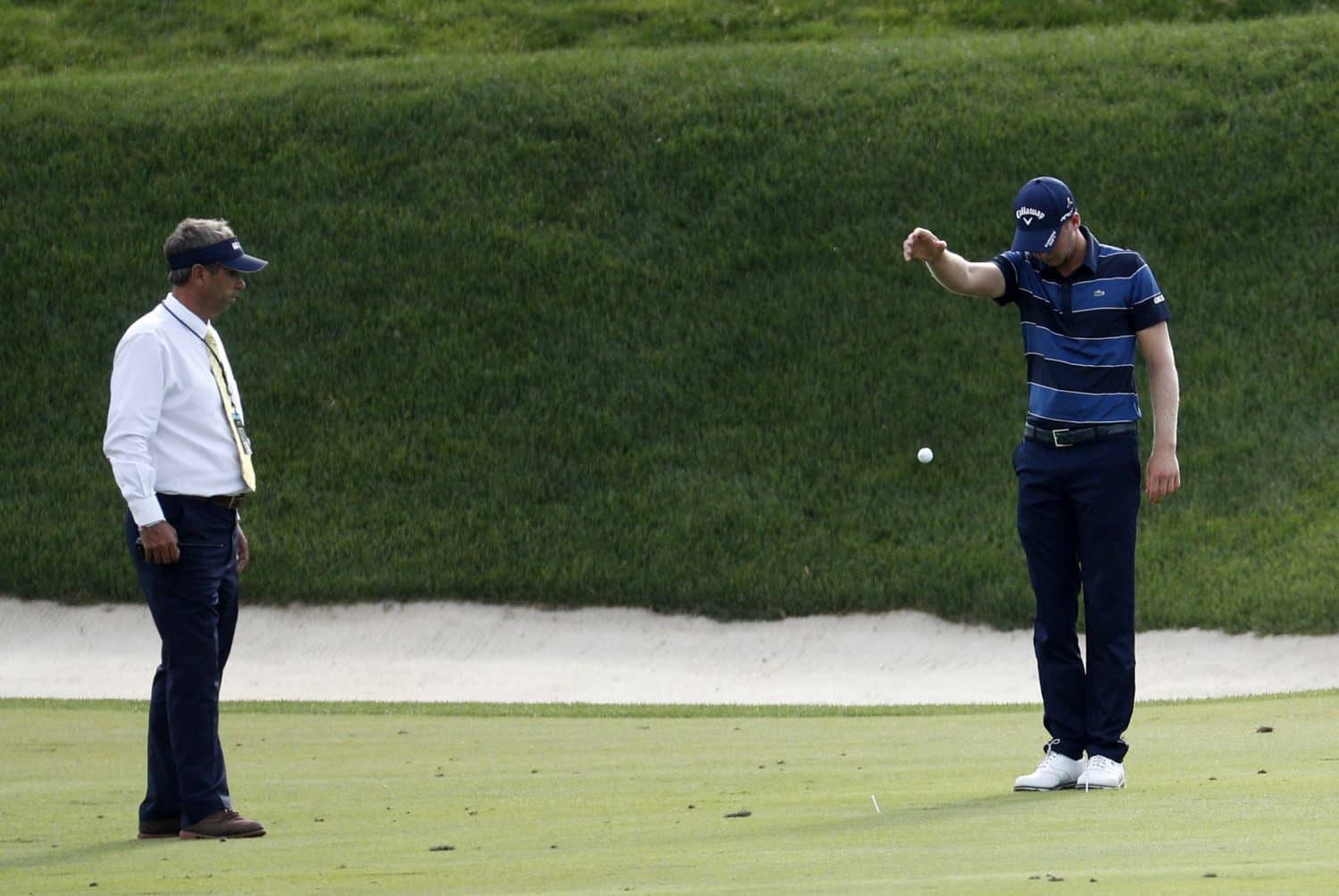 The days of armchair rules officials being able to call in possible infractions from their couch are over. Well, almost.
Beginning January 1, 2018, professional golf will no longer accept any form of viewer input as part of their new video review rules.
While the new Rules of Golf don't go into effect until January 1, 2019, all governing bodies, including the R&A, USGA, PGA of America, PGA Tour, and LPGA Tour have all instituted a local rule that will assign a rule official to a tournament broadcast to resolve rules issues. This will now be the only method for instituting penalties via video. In addition, another rule was announced that will discontinue the penalty for signing an incorrect scorecard when the player was unaware of the violation.
"The message is, as a fan, enjoy watching the game and the best players in the world, but also have the confidence that the committee in charge of the competition have the rules handled," Thomas Pagel, the USGA's senior director of the Rules of Golf, said on Golf Channel's "Morning Drive" on Monday. "Let's leave the rules and the administration of the event to the players and to those responsible for running the tournament."
While the argument over allowing fans at home to call in possible rules infractions has been going on for a while, 2017 was a particularly bad year.
In April, Lexi Thompson was penalized four strokes during the final round of the ANA Inspiration after officials learned via e-mail from a viewer of an infraction that occurred during the third round.
Of course, Lexi expressed her pleasure via social media shortly after the announcement.
My statement on the changes this morning…Happy Holidays! 🎁 pic.twitter.com/krrcdF6iAo

— Lexi Thompson (@Lexi) December 11, 2017