By Geoff Ogilvy with Adam Schupak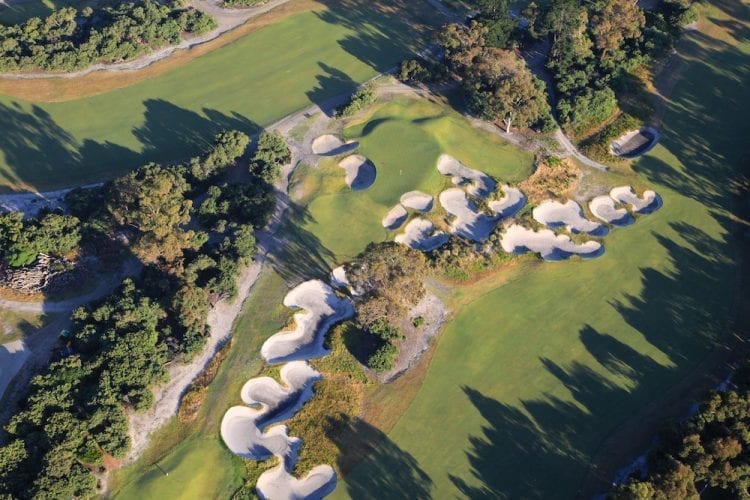 I was blessed to be born and raised in Australian golf's spiritual home, with 600 acres of golf courses within two square miles of my house. The sandy soil is some of the best terrain for golf on earth: Course designers fall in love with the bunkering and say they want to build Sandbelt bunkers like these, but it just can't be done anywhere else. It wasn't until I began traveling to all corners of the world as a tour pro that I realized and fully appreciated that there's nowhere as good as my own backyard. 
My childhood home in Victoria, a suburb southeast of Melbourne, was situated 500 yards from the boundary of Royal Melbourne, and I spent my earliest years prowling along the fence for lost balls. Soon, the famed course would become a magnet I couldn't resist.
By 11 or 12, I began caddying there, not so much for the money but rather the perk of being able to play on the East Course after 4:30 p.m. Before I was a member of a club, you could set your watch by me because I was on the first tee every day at 4:29. My mother sent me away with the equivalent of a quarter to call her when it got dark.
Sandringham Golf Course (Sandy for short), a municipal course sandwiched between Victoria and Royal Melbourne, also is near and dear to my heart because it was the first place I played. Then I joined Cheltenham Golf Club, a nine-holer that practically shares a driveway with Victoria Golf Club, where I became a member shortly before my 16th birthday.
If you visit, you'll find golf is part of the culture. To see a customer at a cafe with a golf glove sticking out of his back pocket is normal. Golf is ingrained in our social life much as it is in parts of Scotland and Ireland, and young people are encouraged to play. At Cheltenham, I was one of a dozen kids who played golf from sun up to sun down; then we graduated to Pennant Golf, seven-player men's and women's teams representing each local club across an eight-week season in March and April.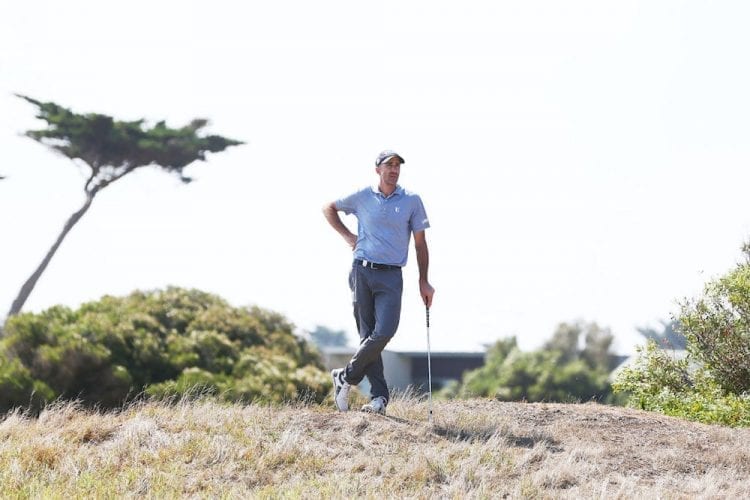 That's one of my favorite aspects of Melbourne golf, the great, friendly, healthy rivalry among the clubs. So, I had a competitive platform that spurred my improvement, and I was surrounded by pro golf at the highest level. Seemingly every year in the 1980s, Royal Melbourne hosted the likes of Seve Ballesteros, Nick Faldo, and Greg Norman. 
You can't underestimate Norman's influence. He was Tiger Woods before Tiger. He was the Arnold Palmer of Australia. He made golf cool. I thank him every chance I get.
ROYAL MELBOURNE (WEST)
Of my first 100 rounds at Royal Melbourne Golf Club, 98 of them were played on the East Course, where as a caddie I could play to my heart's content. To play the West was a treat and perhaps that's why I hold it in such high regard.
The West is everything I ever wanted in a golf course—undulating terrain on a grand scale, bunkering at once rugged and artful and cut right into contoured putting surfaces that are kept firm enough to reject anything other than well-struck shots. It will expose your flaws, but it will give you every chance to recover. There is no water or out of bounds. The fairways aren't narrow. The rough isn't thick. It measures in at slightly under 7,000 yards. A breath of fresh air, you say? Yes, but when the wind blows, look out. It has a remarkable capacity for inducing indecision in the player's mind. What I love about Royal Melbourne is it is a course with multiple personalities. It can be as soft and cuddly as a koala bear one moment and the next moment jump on your back like a kangaroo.
Royal Melbourne is the oldest golf club in Australia without interruption. The first hole is a gentle start, with a wide generous fairway to a plain green that is relatively flat. Nothing very inspiring, but a perfect hole to get the field away. It has been played later in the round at the Presidents Cup, and the hole doesn't feel the same. It's miscast when played as anything other than hole number one.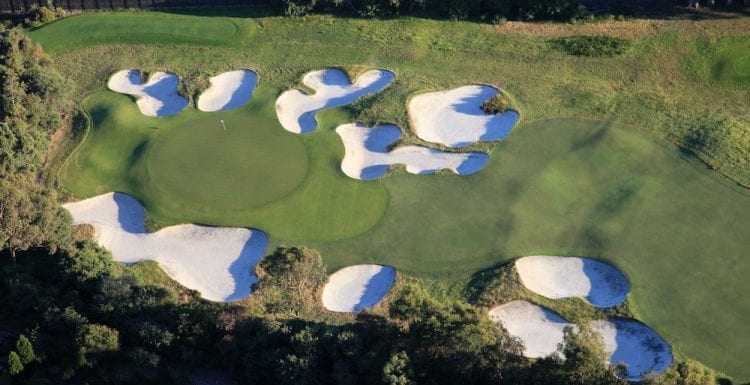 After the opener, the course inspires all the way around. I have a love affair with almost every hole on the West course. Numbers 5–7 may be the three finest holes in a row anywhere, and 10 is one of the best short-par fours you'll ever play. My house backs up to the West course and I play it at every opportunity.
The influence of Alister MacKenzie, who designed some of golf's most beloved cathedrals, is ever-present. He spent three months here consulting on several Sandbelt courses. Every April the golf world descends on MacKenzie's best-known course for the Masters. Augusta National and Royal Melbourne look completely different, but the questions they ask are quite similar in places. With MacKenzie's routing, his apprentices—1924 Australian Open champion Alex Russell and greenkeeper Mick Morcom—laid out the perfect puzzle for the masters of the game. The West course reminds us that golf is a thinking man's game, a chess match, and thus will be the perfect venue come this December for the Presidents Cup matches.  
KINGSTON HEATH
Some golfers like Kingston Heath better than Royal Melbourne, saying it has a simpler routing that flows more smoothly and makes for a shorter, easier walk. I don't agree, but I appreciate and understand it. It's like debating which is better, Winged Foot versus Quaker Ridge, Shinnecock versus National. No one is wrong because they are both very special. Kingston Heath is on a flatter piece of land than Royal Melbourne, perhaps not quite as perfect for golf, but it has been used beautifully. The turf is firm and fast with the spring of a dance floor; immense, immaculate greens; and cavernous bunkering. It is home to a pair of my favorite par threes, Nos. 10 and 15.
One of my pet peeves from 20 years on the PGA Tour is that nobody seems to build great short par fours anymore. At least not the ones we pros play. Everyone needs to see Kingston Heath's 3rd hole: It's only about 300 yards, but be careless or errant on either the tee shot or approach and you'll walk off with bogey or worse and be annoyed for the next six holes. At least I am.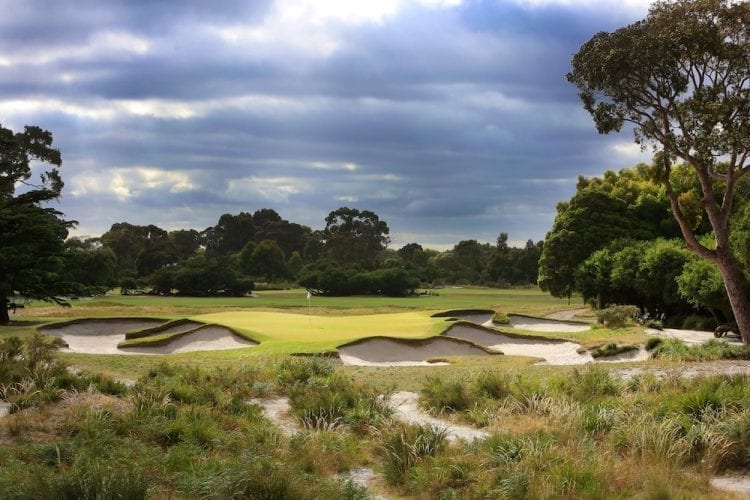 VICTORIA
Victoria Golf Club isn't my favorite, but maybe it should be because I've played it the most. I was there every day from age 16 to 22.
I recommend setting up camp at The Vic unless your heart is set on enjoying the Melbourne nightlife. And if you're a foodie, you're in for a treat. Victoria is the only club with hotel rooms in the clubhouse. We call them houseguests, and prepare to be wined and dined. It's like a brilliant, old-school boutique hotel. 
The course features an interesting routing, where Holes 8 and 9 and 17 and 18 are the four par fives. The 1st hole is a mere 260 yards and the 15th is one of my favorite short par fours. Prepare for firm, fast, rumpled fairways; a variety of bunker shapes, sizes, and positions; and a set of deviously complex putting surfaces.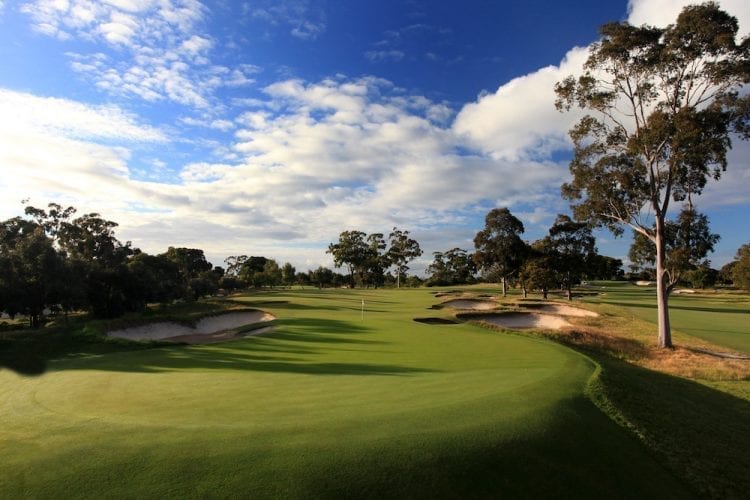 METROPOLITAN
Metropolitan is the benchmark course for conditioning by which all other Sandbelt courses are judged. The green complexes are exquisite, too, with deep bunkers cut into pristine putting surfaces.
It ranks fourth for me in Melbourne, but it's one of my favorite courses in the world. The first six holes have the best feel. The rest of the layout is beautiful but less inspiring and always leaves me wishing I could play those first six holes three times. Take that criticism with a grain of salt, because if friends said they're going to play Metro tomorrow and invite me to be their fourth, I'll drop everything to be there.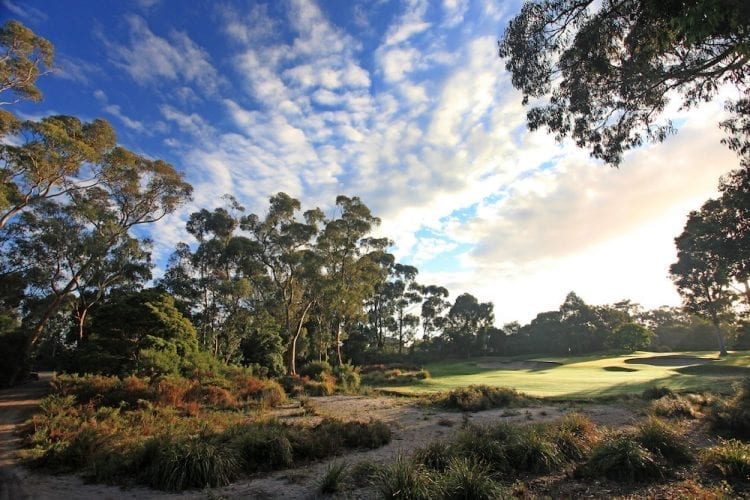 ROYAL MELBOURNE (EAST)
Don't make the mistake of forgetting about Royal Melbourne's East Course. Both the East and West Courses traditionally rank in the World's Top 100, a distinction that no other facility outside the U.S. can match. Six holes on this course go into the making of the Composite course, which is used in competition to avoid crossing roads three times. The Composite makes a wonderful tournament routing that returns to the clubhouse in three six-hole loops.
The East Course is a bit like the East Course at Winged Foot in that it gets overlooked because of its neighbor. In my book, it's equal to Kingston Heath, and yet I'm as guilty as anyone of leaving out the East. I'd save it for the fifth day of a five-day trip… but I'd also make time for an emergency nine at the West course.
Some Melbourne golfers may take offense, but Commonwealth, Yarra Yarra, and Woodlands earn only honorable mention nods from me. They're not second-class citizens by any means—indeed, they could be considered the three best courses in most cities in the world—but they always will be overshadowed by five of the best layouts on the planet. 
Another course, Peninsula Kingswood, may end up very high on people's list. The recent merging of two Melbourne clubs brought a big budget renovation to the 36-hole Peninsula. (Full disclosure: The design company OCCM, of which I'm a partner, is doing the work.) It's turning out very well and should over time be mentioned in the same breath as the traditional Sandbelt clubs.
What makes these layouts a pilgrimage destination for any serious golf fan is that every time you play them you learn more; every time you play one of them, you like it more than the time before. To me, that's the essence of the grand courses of the Sandbelt: They leave you longing to play the next day.