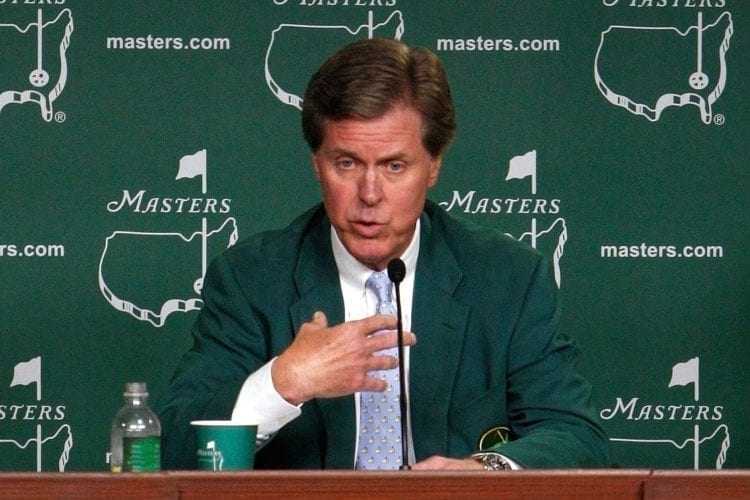 On Monday Augusta National Golf Club opened up for its latest season. With that, Fred Ridley officially took over as chairman of Augusta National and the Masters.
In August it was announced that Ridley would be taking over for Billy Payne who was retiring after holding the position for 10 years. On Monday, it became official.
"To become chairman of Augusta National and the Masters is beyond humbling," Ridley said in a statement. "I stand ready to embrace the responsibilities that come with this important position, strengthened by the lessons the sport teaches and the examples of those who have provided leadership to me over the years."
Ridley becomes the first club chairman ever to have ever played in the Masters. He competed in the tournament in 1976 and 1977 as a result of his win at the 1975 U.S. Amateur. He also played in 1978 after making the Walker Cup team in 1977. To this day, he remains the last U.S. Amateur champion to have never turned professional, instead making his living as partner of an international law firm.
"As chairman, I will always look to Jones and (co-founder Clifford) Roberts as a source of wisdom and inspiration," Ridley said. "I fully subscribe to their mandate of constant improvement and their commitment to maintaining the highest standard in all that we do. I pledge to use my deep-rooted respect for the customs and traditions they established to further elevate our club and tournament, while continuing their mission of contributing to the development of the sport around the world."
Ridley became a member of Augusta National in 2000 and served as chairman of the competition committee at the Masters since 2007 before taking over as chairman of the club.