He'd never say it, never hint at, or even joke about it. He'd reject the idea absolutely, in fact, and ask that you never repeat it. But technically, in a manner of speaking, it could be argued—quite convincingly actually—that Forrest Richardson is currently the highest-ranking golf course architect in America.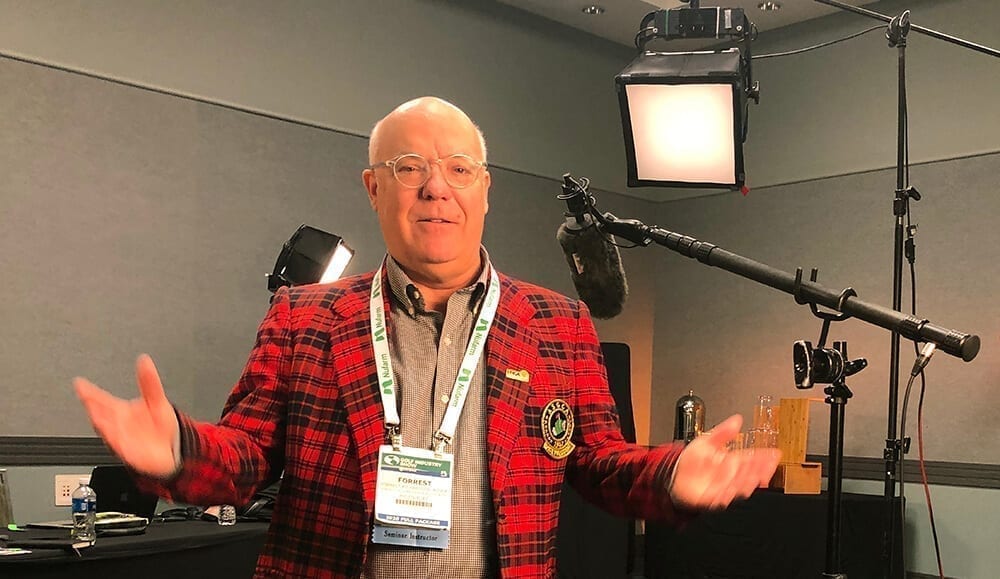 No, he's not the best-known or the most prolific, nor does he have a string of designs in the country's top 100. But he is the President of the American Society of Golf Course Architects (ASGCA), an organization founded in 1947 by 14 founding fathers including Donald Ross, Stanley Thompson, Perry Maxwell, and Robert Trent Jones primarily for the purpose of increasing opportunities for members but also to promote the "growth and advancement" of the game.
Richardson, who built golf holes in his backyard as a kid, wrote a newsletter in his early teens that several prominent designers around the world subscribed to. He studied course design in a program based at the University of Dundee in Fife for a spell in the late 1970s and designed his first course alongside his partner and mentor Arthur Jack Snyder at the Pointe at South Mountain in Phoenix, Ariz. (later Phantom Horse and now the Arizona Grand), which opened in 1987.
He was involved in more than 70 projects with Snyder and formed his own company in 1988 since when he has recorded a number of what he calls "breakthroughs."
Forrest Richardson, @ASGCA, becomes president of American Society of Golf Course Architects. "The work of golf course architects will continue to focus on how we make the game more fun, more inclusive and also compatible with new economies." https://t.co/SWdZlGV4ko @ForrestPhx pic.twitter.com/6Ji4Knj2ai

— ASGCA Home Offices (@ASGCA) October 10, 2020
"The Hideout, a municipal in southeast Utah, was definitely one," he says. "It was a complicated matter to appease the U.S. National Parks, Department of Energy, and EPA all at once! Baylands in Palo Alto, Calif., was another because it too was a municipal that took years to be green-lighted because it represented a $60 million land valuation for the city—not many golf architects get to redesign a course and find $60 million for their clients without building a house. And then there was Mountain Shadows in Scottsdale which proves 18 par-three holes can command a green fee of $100."
In a way, Mountain Shadows illustrates Richardson's approach to course design pretty well. It is full of fun holes and amusing quirks, and sufficiently distant from the Scottsdale box to create its own classification almost. Of course, he has proven dozens of times throughout his career that he can design a standard, regulation-length course, but Richardson is really something of a free-thinker, surprisingly so perhaps.
At Mountain Shadows, Richardson built a par-two hole he'd been thinking about for decades. In March 2019, Golf Inc. named him one of the nine most innovative figures in the game—a list that included club managers, entrepreneurs, and superintendents—saying that he, "evangelized for values like affordability, sustainability, playability, and enjoyability which challenged conventional wisdom."
He also received a ringing endorsement from 2015 ASGCA President Steve Smyers who recognizes his capacity for anomaly. "First and foremost, I've always admired Forrest as a person of high character," he says. "But from a design perspective, he is truly an out-of-the-box thinker. He's always on the cutting edge of thought and innovation which is beneficial for the health of the game and ASGCA."
Shortly after being named the 75th President of the ASGCA, Richardson created a 14-minute video titled "Ahead of the Game," in which he encourages golf to push envelopes, broaden horizons, and look to the future.
"Jack (Snyder) always encouraged me to experiment," he says. "Not everything has been done. We seem to have settled on water, sand, and trees as the game's hazards. I'm not suggesting we should be actively looking for other types of hazard, but I do think we should be open to any and all ideas."
Since becoming ASGCA President, Richardson has sought to improve methods of communication between members and the media, promote the "ASGCA Voices" campaign in which members including Bill Coore, Brandon Johnson, Dr. Michael Hurdzan, and Gil Hanse appear, and develop the Associate Program that will allow up-and-coming designers currently shaping or working construction to join the society.
Playing Devil's Advocate for a moment, doesn't all this talk of innovation, free-thinking, progressiveness, and adaptability run counter to most people's perception of the ASGCA?  Isn't it just a bunch of white-haired, white dudes in, er, colorful jackets building formulaic golf courses that has kind of lost touch with the game?
Richardson certainly doesn't think so. "Among many other notable contributions, we've worked hard to change the perception of golf's impact on the environment," he says. "We did that at the highest levels of government regulation. Golf courses are now accepted as appropriate buffers to wetlands and sensitive habitat. We're continually challenging the notion that everything that goes into a golf course must be complicated and costly—it doesn't. We've funded research on pace-of-play, turf conversion, and working on how courses can accommodate disabled players."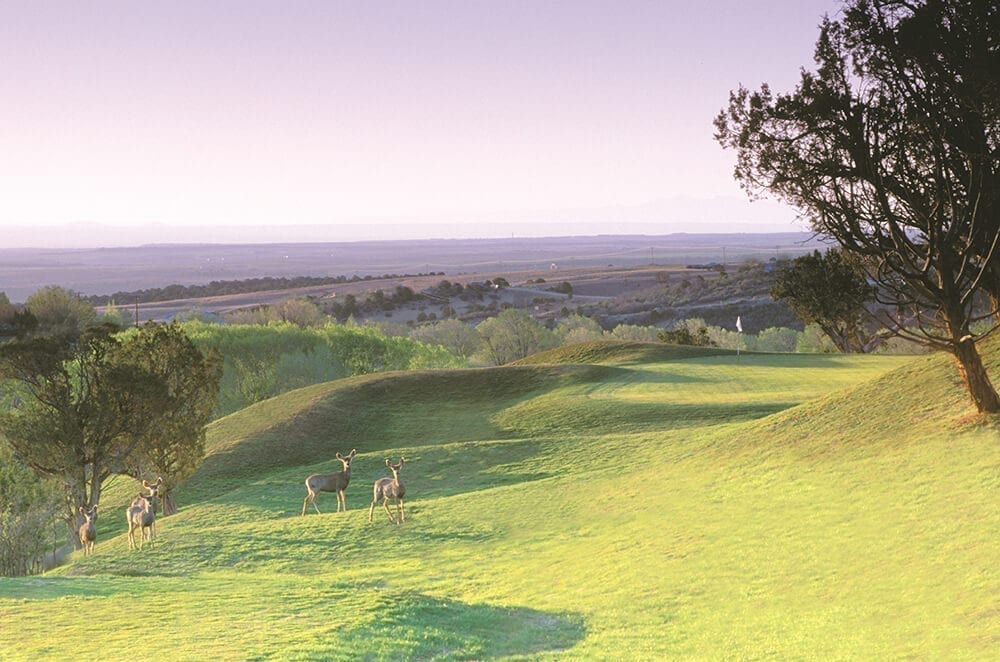 Though he may not be front and center in most golfers' minds, Forrest Richardson has long been one of those architects who quietly does good work wherever he goes, and his presidency of the American Society of Golf Course Architects lends it a certain credibility.