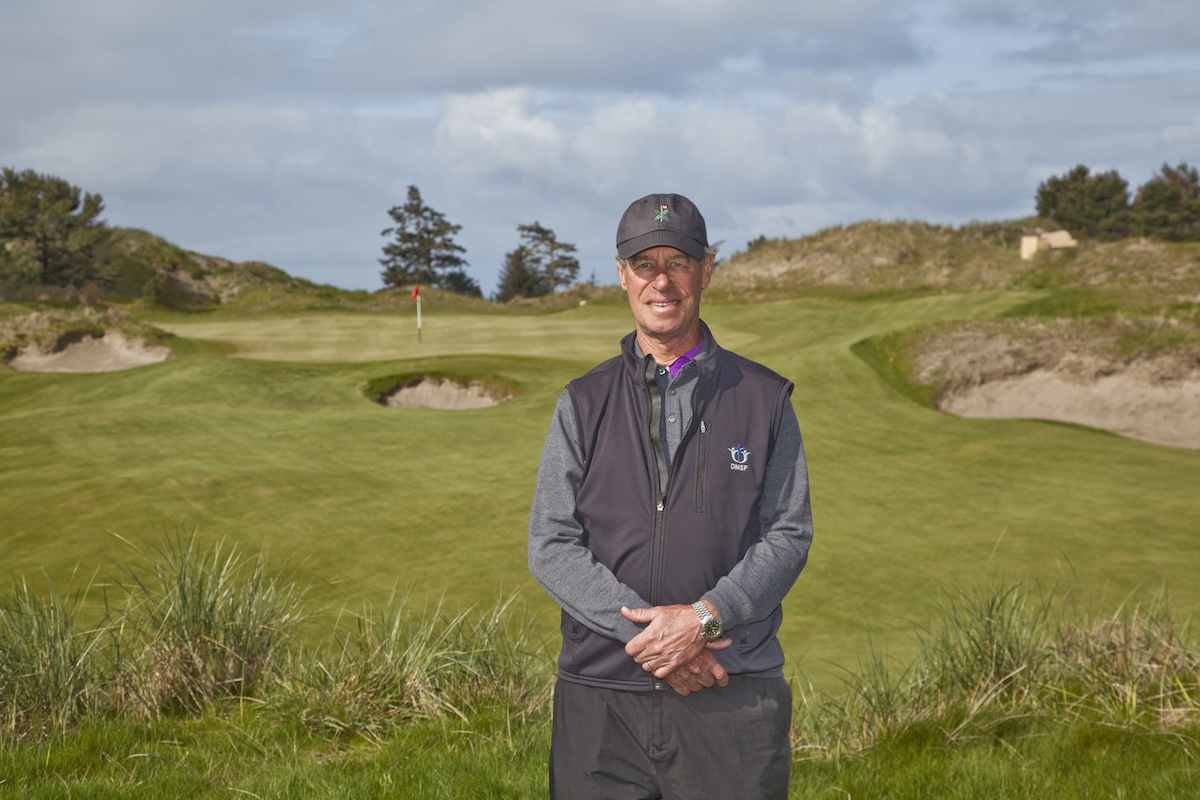 If you were building Bandon Dunes today, would you do anything differently given what you now know?
Bigger kitchens and dining room. Simple as that. We had no idea how popular it was going to be. It was perfectly possible that no one was going to turn up. And being the cheapskate that I am, I built a fairly small kitchen. The demand was obviously far greater than I ever expected, and it was clear from day one what we had wasn't going to work. People didn't go hungry, but the service was slow and there weren't nearly enough seats.
I didn't learn. The same thing happened everywhere else. At Cabot, I remember asking Ben Cowan-Dewar (co-developer) why on earth he was planning such a big dining room. I reminded him we were on the north coast of Nova Scotia, a thousand miles from both Toronto and New York. But guess what happened?
What is your favorite type of golf hole? 
Well, I'm not a terribly good golfer so I like par threes best, because all it takes is one lucky shot. My favorite short holes are Redans and those with a Biarritz green. The 4th at National Golf Links is probably the best Redan I've seen, though the 7th at Chicago is another favorite. (C.B.) Macdonald found the ground for the 4th at NGLA, while (Seth) Raynor manufactured the Chicago hole. They're both brilliant.
And the best Biarritz I've played may well be the 6th at Shoreacres, north of Chicago—another Raynor-built hole. The land is pretty flat, but he made it exciting.
I think the average golfer anticipates par threes the most, which is why I'm very fond of courses with six par threes. That may be the way forward for me from now on. Bill and Ben built a wonderful par-three course at Sand Valley, and Gil Hanse just opened one at Pinehurst.
What are three courses in the U.S. you haven't played and would like to? Three worldwide?
Well, one of them is The Country Club in Brookline, which I'm actually playing tomorrow (October 11) with my son and a member. It's one of the few great, early American courses I haven't been to yet. Herbert Fowler's Eastward Ho on Cape Cod is another. And there are a couple of renovations I'd like to see—Gil Hanse's work on the South Course at Los Angeles Country Club (which Fowler had redesigned in the early '20s), and Coore and Crenshaw's at Maidstone. Three overseas courses I dearly want to play are all in England—Royal St. George's, Rye, and Ganton.
What golf books are on your shelves?
Golf Digest used to do a World Top 100 book, which educated me on the world's best golf courses. I learned a great deal from Scotland's Gift GOLF by C.B. Macdonald, and I enjoy Mark Frost's The Greatest Game Ever Played. I don't have a lot of golf books, but I do read a lot of golf magazines, and some non-fiction. I thoroughly enjoyed Amity Shlaes's The Forgotten Man, a history of the Great Depression, and her previous book Coolidge.
The Sheep Ranch (near Bandon Dunes) and Coul Links (in northern Scotland) projects are very exciting. What can you tell us about them? If it goes ahead, do you think Coul Links might be the pinnacle of your "career" in development?
Phil Friedmann ("the other owner" and Keiser's former partner at Recycled Paper Greetings) and I are beginning to agree on a final plan for the Sheep Ranch. I'd say it will happen within three years. As for Coul Links, my partner, Todd Warnock, says he is 95 percent confident this is going to happen. There are few issues with the environmental agencies, and the locals want it. Because the land is so good, it's in Scotland, and so close to Royal Dornoch, this very could well be the pinnacle of my development career.
I'm holding off on dining and lodging as I don't want to compete with the locals. But if it ever does happen, I assure you the kitchen will be big enough.