A big, bold piece of farmland is the perfect canvas for this dynamic duo's first 18-hole design
Ever since the acclaimed opening of Sweetens Cove in Tennessee—the 9-hole debut from architects Tad King and Rob Collins—the golf world has felt a sense of anticipation waiting for the team's first 18-hole layout.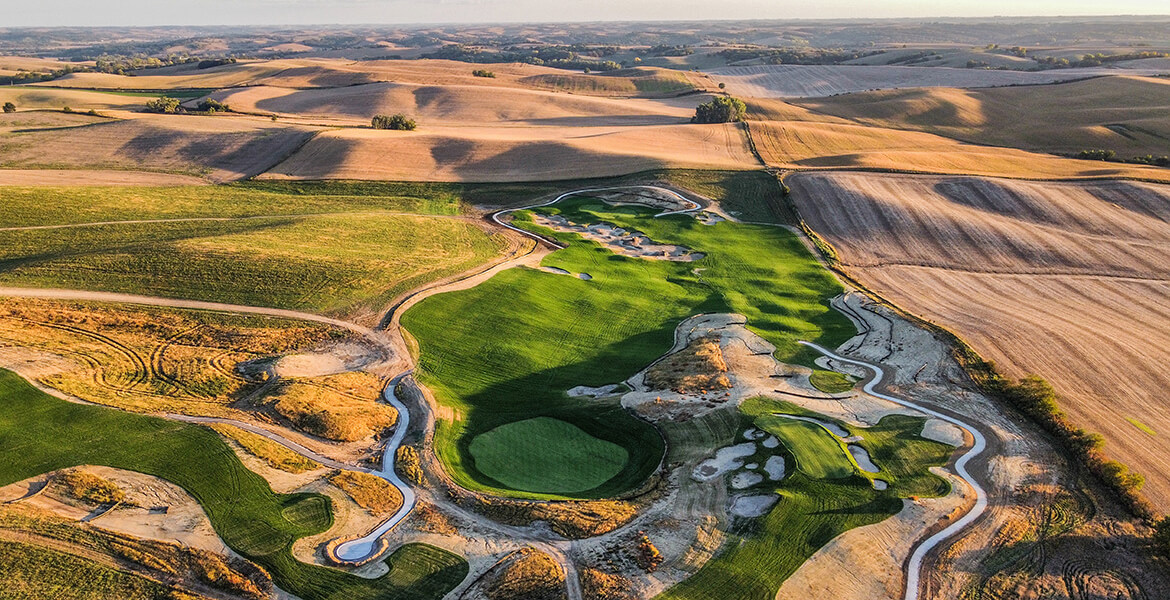 After getting the nod from the Andersen family in 2019 to create a public course on a 500-plus-acre plot of prairie land in Homer, Neb., King-Collins's dream is preparing to be realized: Landmand (Danish for "farmer") is set to open late this summer.
Collins often uses the word "tribute" when discussing Landmand, from the 7,100-yard design embracing the raw Loess Hills landscape upon which it is built to the features paying homage to courses of Great Britain and Ireland. There's the Punchbowl 10th green; the Redan on 14; hole 17's 35,000-square-foot green (ode to Alister MacKenzie's lost 12th green at Sitwell Park); and the 18th-hole tee shot over a Himalayan bunker styled after Royal St. George's.
But while fully acknowledging its influences, Landmand is unique. The course is built with match play in mind and "never takes a second, or shot, off," says Collins, presenting a variety of obstacles and risks that players need to think through for each planned angle of attack. Standing out are dramatic bunkers of all shapes and sizes (like the nine-foot-tall "Milk Carton"), subtle green contours, and the surprising walkability, thanks to short strolls from green to tee.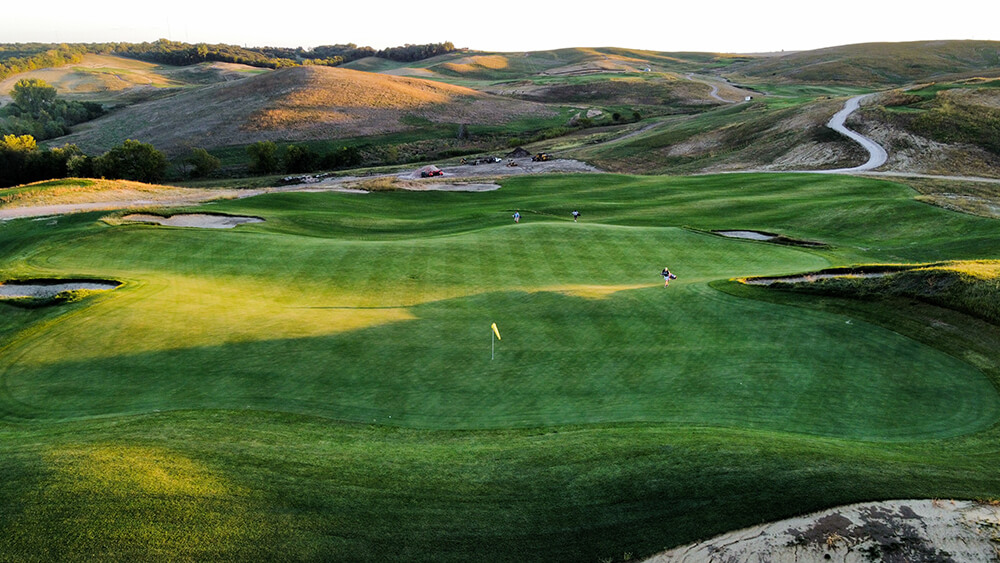 With only one tree on property (a Mulberry on the 11th), views span over multiple holes, miles, and even states, adding to the challenge as Landmand leaves your head spinning from the sense of anticipation mixed with reflection.
"The overarching scale, grandeur, and ambition of the golf course—there's truly nothing like it that I've ever seen," says Collins.