Jack Nicklaus's sandy new design in Michigan is a celebration of the red, white, and blue
In 2018, Air Force fighter pilot Lt. Col. Dan Rooney approached his boyhood hero, Jack Nicklaus, with a dream: to revamp Grand Haven Golf Club into golf's most patriotic experience, with all profits going to his Folds of Honor Foundation. Nicklaus waived his $3 million design fee and began work the next year.
After the removal of more than 2,500 trees, Nicklaus's American Dunes design is a complete reimagination—the former style of bowling alley, target golf usurped by rolling fairways playing up, over, and around acres of sandy waste area exposed from the base of the facility.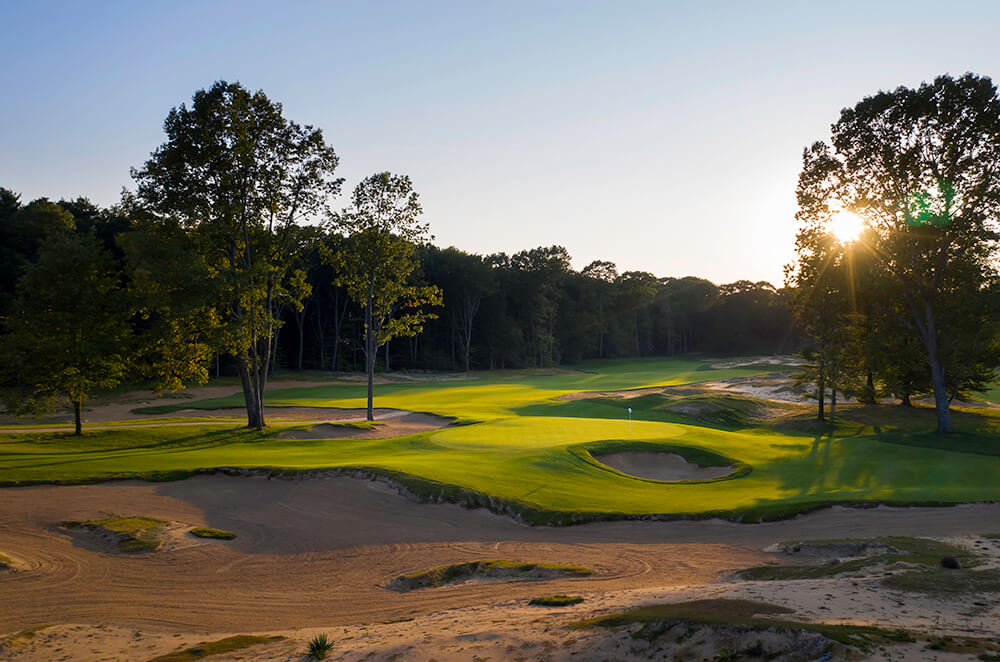 Not much penalizes mishits beyond sand and six ponds, forgiving for a Nicklaus design. After a subtle opening three holes (good, but mundane against the next 15), players climb to an aha moment—the tee of the par-three 4th set atop a tall dune foreshadowing the panoramic views over grand swaths of the course enjoyed throughout the 7,213-yard par-72.
Yet it's the many ways the club honors American heroes that will leave a lasting impression. All guests walk past the Folds of Honor Memorial Wall in the bronzed boot prints of fallen soldiers. A giant American flag, where "Taps" is played every day at 1300 hours, bisects the 9th and 10th holes in perfect view from the clubhouse's aviation- themed bar. Each tee box has two unique plaques: one telling the story of a fallen military member; another commemorating one of Nicklaus's 18 majors.
A white cross fastened to a sizable boulder behind the 17th green marks where players throw a nickel in the grass, a tradition at the gravesites of fighter pilots. It prompts one last moment of reflection—there's no place in the game quite like this hallowed hollow.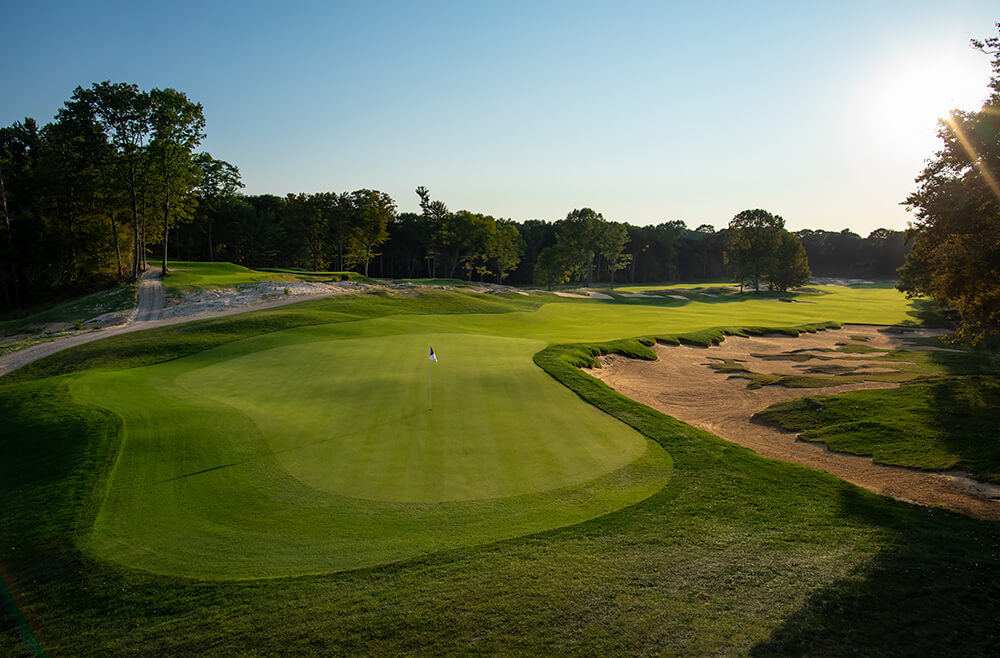 Have you played American Dunes? Tell us about your experience in the comment section.