Two types of people will read this article. Type 1 includes everyone looking for a thoughtful gift for their golfer dad. If you're one of those, read on—paying special attention to the DON'TS section. Type 2 are all the dads who'd like to receive one of these choice items. If that's you, print this out, circle the sweet golf swag you've got your eye on, and casually leave where it might get noticed—like on the front of your refrigerator, or on the kitchen counter with a few stray twenties lying around it.
Here's my list of the Do's and Don'ts when thinking of golf-themed gifts this Father's Day.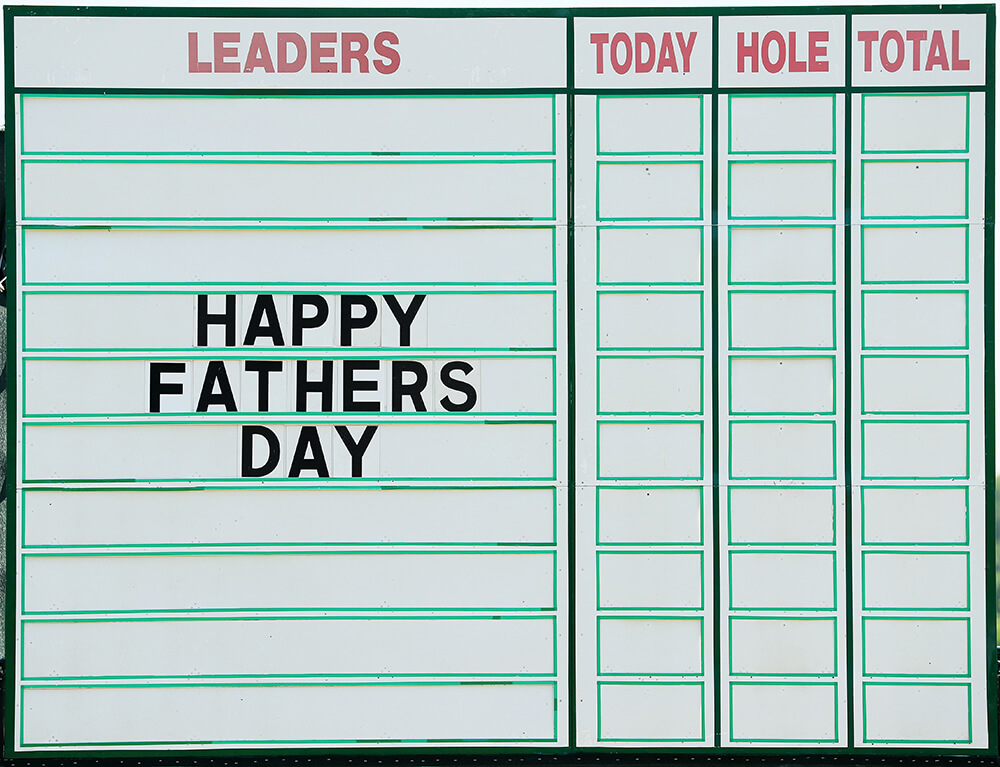 Don'ts
There's a long list of items that you should NOT, under any circumstances, get your golfing dad for Father's Day. He may pretend to like your gift and smile, but inside he'll be thinking: What have I raised? The chief items to avoid are:
Golf Balls – Golf balls are like bathroom tissue. Yes, golfers need them. But they're not special. And you probably wouldn't get the kind he prefers anyway.
Golf Tie – You should never give a tie as a gift, and especially not one with a pattern of golfers or golf balls or golf tees on them. Now, if you can get your hands on a club tie from the Royal & Ancient or the Honourable Company of Edinburgh Golfers, that would be a different story.
Golf Shirt – Unless it's a shirt that he's been hinting he wants, leave the shirt-shopping to Pops. Little things like fit and style and which club logo it sports are highly personal preferences.
Golf Socks – Someone may try to convince you that there are special socks for golf. There aren't. Socks are socks. While some are more comfortable than others, none will help dad shoot a career round.
Do's
The key to becoming a golf-loving father's favorite child could lie among the items on this list…
G/FORE Cap Toe Gallivanter Golf Shoes – No matter how classy your dad is, he'll instantly transform into Miguel Angel Jimenez in these ultralight patent leather beauties.


30th Anniversary Dry-Joys – Another stylish footwear choice that bucks the tennis-shoes-on-the-golf-course trend. Their water-resistance is legendary.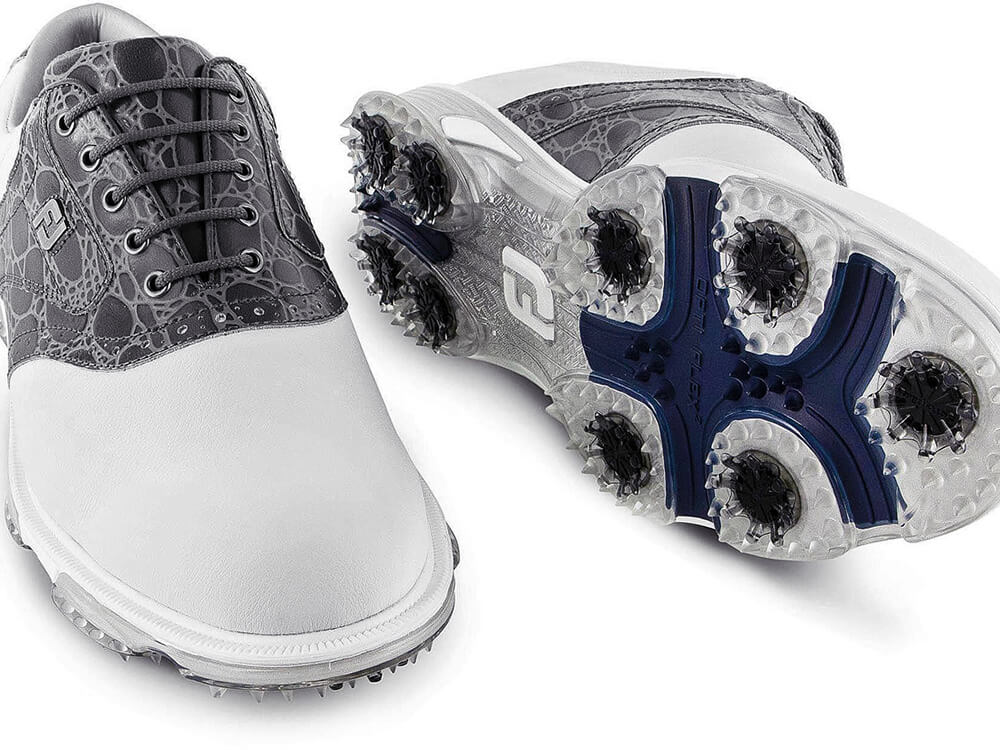 Garmin MARQ Golfer Watch – Brand-new from Garmin is this luxury GPS wristwatch that has all the on-course bells and whistles (including a virtual caddie) plus a wealth of other cool features. It'll even monitor dad's heart rate when he finally gets that hole-in-one.



Tag Heuer Connected Golf Edition Watch – In addition to being an awesome-looking timepiece, this Tag Heuer pairs with the company's golf app to give you access to 40,000 interactive course maps, advanced stat tracking, and other high-tech features.

EyeLine Speed Trap 2.0 – Here's a gift that might actually help dad play better golf. Practicing with the Speed Trap 2.0 is a great way to fix a wonky swing path. He can use it to hone his short game, too, and reduce flubs and foozles.

Eureka Golf Pencil & SFDISPLAY Golf Ball Display Cases – These are great items for hardcore trophy hunters—the guys who live to play new (ideally prestigious) courses and want to remember every round via a golf pencil or logo ball.


Leupold GX-5i³ Rangefinder – Nobody packs more features and performance into such a small rangefinder. In addition to finding ranges fast, it has a club selector feature and TGR (True Golf Range), which measures inclines/declines and can even take ambient temperature and altitude into account.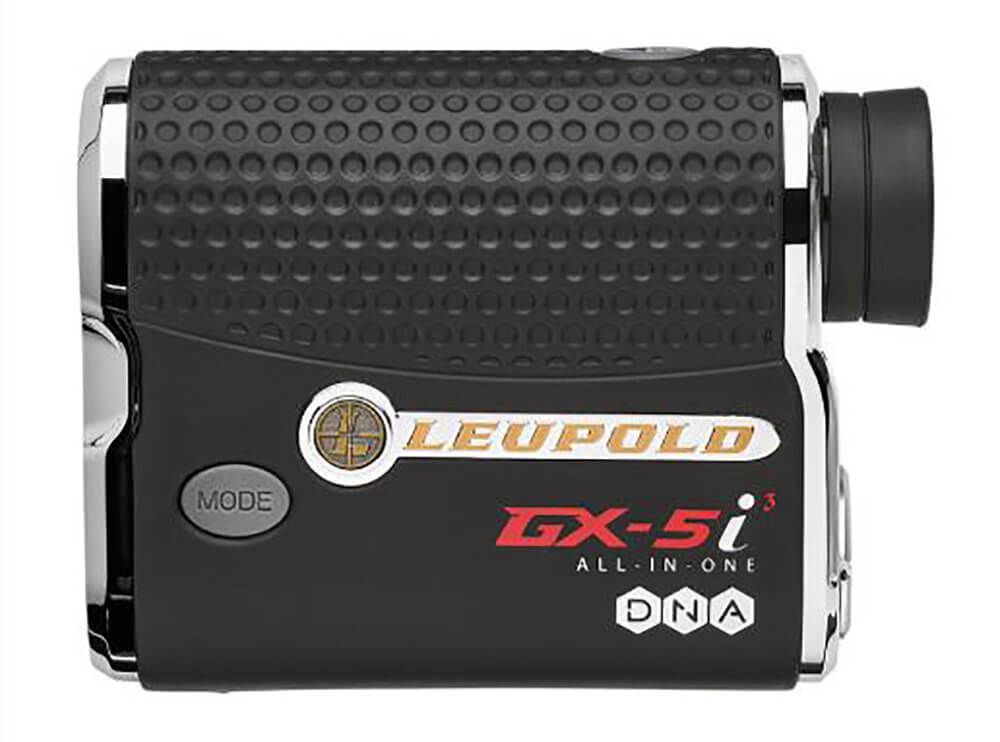 Groove Master Sharpener – Over time, grooves can not only get filled with crud, they can get dull—reducing the amount of spin you can put on the ball when you're trying to wedge one in there tight. The Groove Master is made with carbide tungsten steel and has eight different settings for sharpening different-sized grooves.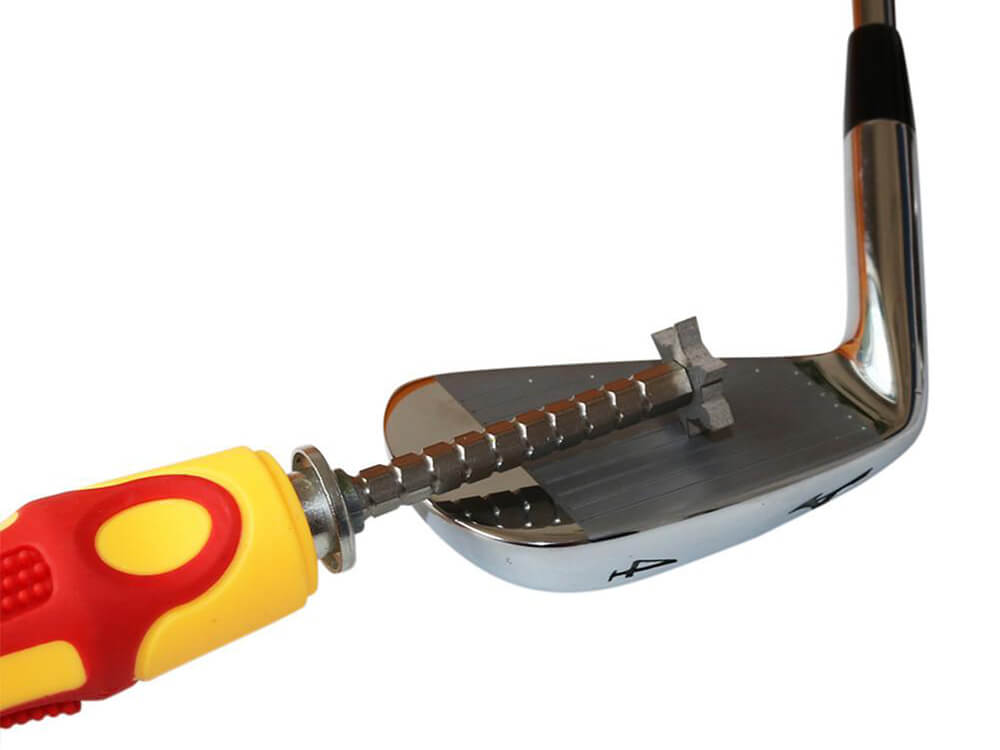 Scotty Cameron Special Select Putter – If you really want to show dad that he raised a good kid, nothing will say it better than one of these Scotty's, which feature timeless, Tour-inspired designs, refined neck configurations, and a ton of other features so scientific there's not enough room to detail them here. Available in three blade and five mallet options.

GolfNow Gift Card – At the end of the day, what dad would like more than anything else is to play golf with you. Snag him a GolfNow gift card and let him pick the date, time, and course. Let him win, too—after all, it's his special day.
2020 U.S. Open or Ryder Cup Merchandise – Thanks to COVID-19, there may be asterisks next to the historical references for the national Open and/or the biennial team event, making their logoed merchandise nice collector's items. Get dad a hat or a pin flag and maybe he'll hand it down to you someday.
Like the items on our Father's Day golf gifts list? Have any other suggestions? Let us know in the comments section.