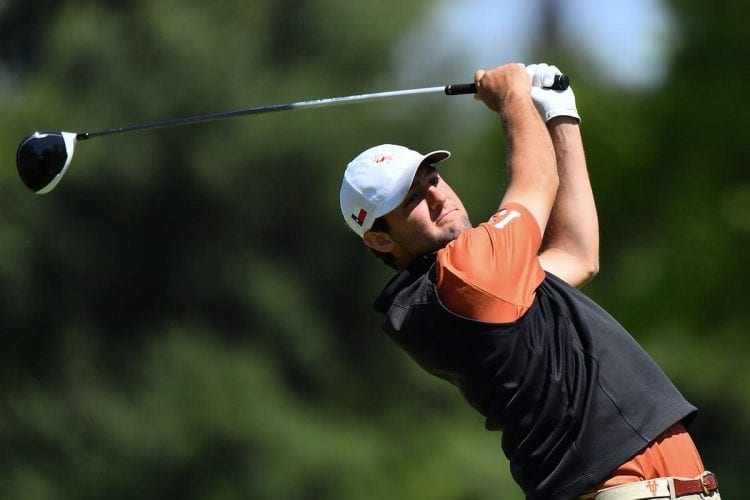 Erin Hills is not an easy course by any stretch, but after day one of the 2017 U.S. Open, the professionals and amateurs are going low. The field is proving that distance simply isn't a defense against the best players in the world.
The low amateur heading into day two is a familiar name. Scottie Scheffler is currently tied for 11th after a three-under 69 yesterday. Where have you heard his name? He is the University of Texas golfer who shot one under on Thursday at Oakmont last year and was the clubhouse leader after day one. He then went on to shoot 78 on Friday and miss the cut, but he hopes to use that experience to improve this year. "Last year, I was a little less comfortable, kind of getting used to everything," Scheffler said. "But now I've done it the second year in a row, I feel much more like I belong. Mentally, I think that's really big."
Cameron Champ is another amateur name that should be on your radar. He is currently tied for 18th at one-under par after an opening 70. He is a Texas A&M rising senior who took an bold strategy into Erin Hills yesterday. "I was just being aggressive," Champ said. "Probably the best I've hit my driver, honestly… Every hole I'm not holding back. I'm just going to keep hitting it." Champ led the field in driving distance yesterday with an average of 349.4 yards.
After day one the projected cut line is even par. Maverick McNealy, Mason Andersen, and Alex Smalley are all amateur players sitting at one over par, hovering just above that cut line.