Approaching from the air, you see a private runway surrounded by breathtaking beauty. Elk River Club caters to golfers and families looking for a luxurious mountain experience. This jewel of North Carolina's Blue Ridge Mountains offers 1,200 acres of mountain majesty, including a Nicklaus Signature golf course that features a 500-foot change in elevation. This is how courses should be designed, taking full advantage of the natural landscape and offering enough variety to make every round special. The final holes are called The Three Bears to honor their legendary designer. Weaving in and around the Elk River, they are simply magnificent. No wonder it's one of the top courses in the state. And in North Carolina, that's saying something.
At Elk River Club, golf is only the beginning. There's a 55,000-square-foot clubhouse complex that features elegant interiors, gourmet dining, and a casual outdoor pavilion with pizza oven, grill, bar, and multiple fire pits. The golf training center, called The Bear's Den, is state of the art and a favorite of several touring pros.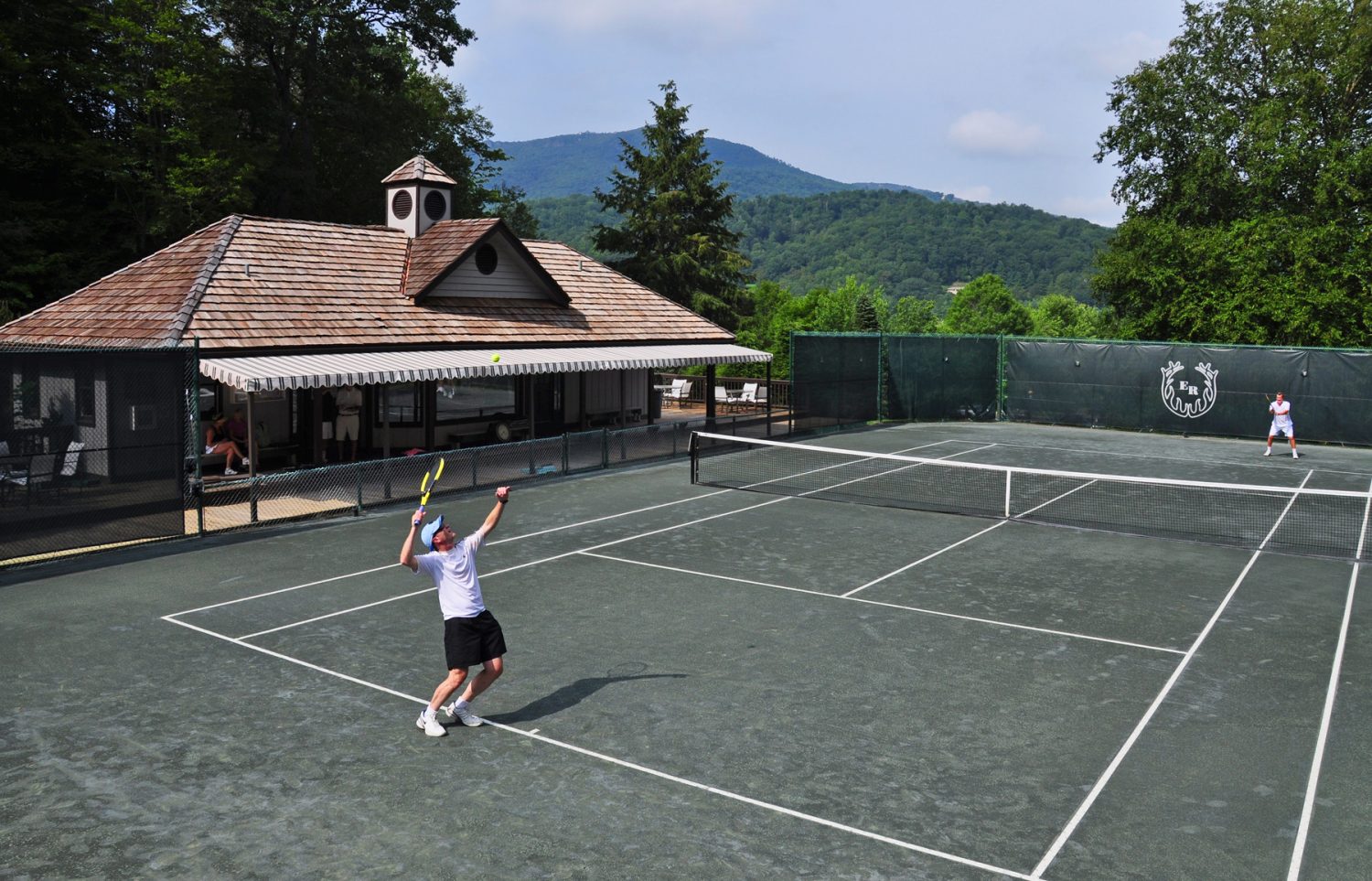 Members also have access to a comprehensive tennis facility, full-service fitness center, a large playground, dog parks, and a resort-style swimming pool. The 22-stall equestrian center features 40 acres of highland pasture adjacent to 140 acres of riding preserve and miles of trails. Area attractions include wineries, art galleries, unique restaurants, hiking trails, and whitewater rafting. And with an average daytime temperature of just 77 degrees in July, Elk River Club is a truly refreshing retreat.