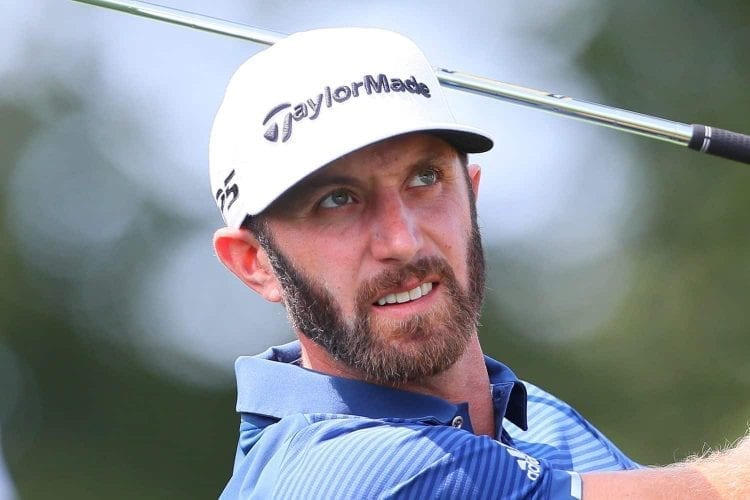 Over the years, we have gotten used to Dustin Johnson crushing tee shots and hitting balls that have made our jaws drop. On Sunday, during the first playoff hole against Jordan Spieth, he might have taken the most aggressive line that we have seen in a long time.
Playing the 18th hole at Glen Oaks Club in a playoff at the Northern Trust, Spieth hit is drive 315 yards and seemed to be in a good position.
DJ went next and did this:
LOL pic.twitter.com/ZtQFlc8UAu

— Dan Hauser (@DanHauserGolf) August 27, 2017
Johnson's tee shot went 341 yards, just 26 yards farther then Spieth, but because of the line he took, taking on the water hazard on the left, he ended up 80 yards closer to the hole in an area nobody had found off the tee all week.
"I should have stepped up there and taken that line," Spieth said the loss. "But the wind was flipping all day. For me to sit there and try and trust a 300-yard carry when we just played the hole into the wind was going to be a little difficult."
To put DJ's drive in the playoff into perspective, he had 95 yards to the hole for his second shot in the playoff. When he played 18 in regulation, he had 87 yards to the hole for his third shot after a bad tee shot forced him to lay up.
"Right after I hit my drive [in regulation], I was like, 'What am I doing?' I hit myself in the worst possible spot that I could be in," Johnson said. "I told [caddie Austin Johnson], 'If we go into a playoff, there's no way I'm going to the right again. Unless the wind is in the face.' It's actually a hard drive for me to go down the right side."
The win in the first playoff event moves DJ into the top spot in the FedEx Cup Playoff standings, while Spieth's runner up finish moves him into the second spot. The top 5 in the standings heading to the Tour Championship control their own destiny to win the FedEx Cup.