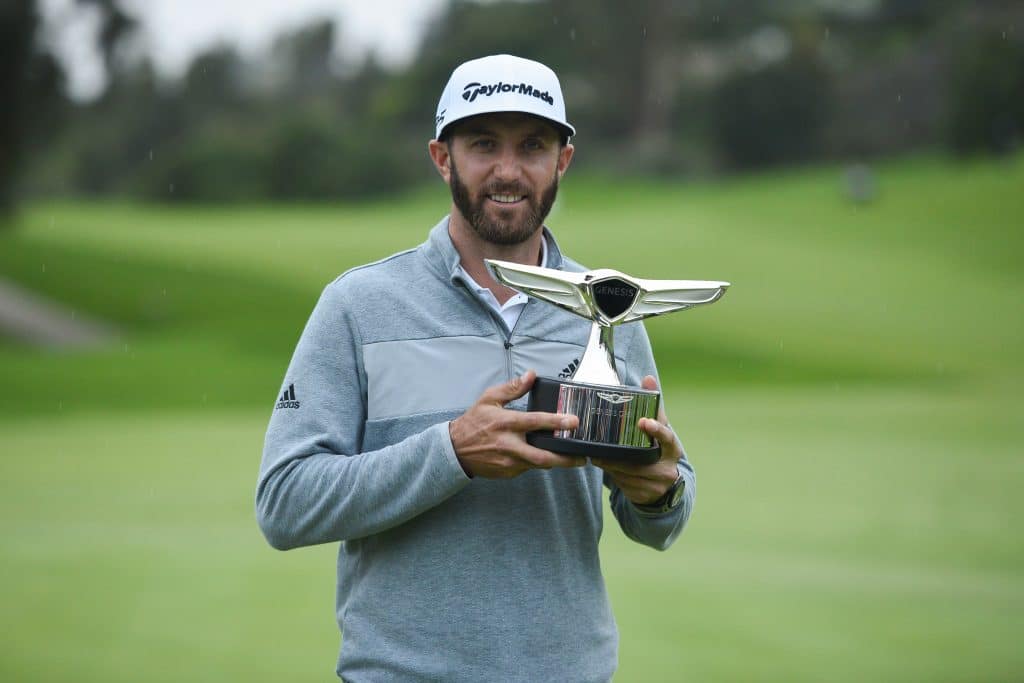 Since golf's World Ranking System began in 1986, only 19 golfers have had the honor of holding the top spot. Some of that greatest to ever play the game in the time period have shared the honor, including Greg Norman, Seve Ballesteros, Nick Faldo, Fred Couples, and of course Tiger Woods. You can now add Dustin Johnson to that list.
Johnson became the 20th golfer to hold the top spot in the rankings when he won the Genesis Open on Sunday, ending Jason Day's 47-week stretch atop the Official World Golf Ranking. For DJ, Sunday's win and ascent to the top is the culmination of something he set out to do starting in 2014 with his longtime trainer Joey Diovisalvi.
"He said, 'Joey D, I don't care what it takes; I want to win majors and be No. 1 in the world.' I'll never forget it," Diovisalvi told Rex Hoggard of the Golf Channel. "Like many athletes, you have talent, you become aware of it and you find that hard work will take you to a place where if you stay focused and balanced you can go so far."
Dustin crossed the Major Championship goal off his list last year after winning the U.S. Open. Now, he can cross #1 in the world off of it too.