Scotland's self-proclaimed "Golf Coast" offers some illustrious options for traveling golfers. But while Muirfield and North Berwick get most of the headlines, nearby Dunbar Golf Club more than holds its own. First laid out in 1856, and later redesigned by Old Tom Morris, Ben Sayers, and James Braid, this seaside East Lothian links regularly hosts Open Championship qualifiers. At a little over 6,500 yards, it's not punishingly long. But what it lacks in length, it more than makes up in character—and challenge.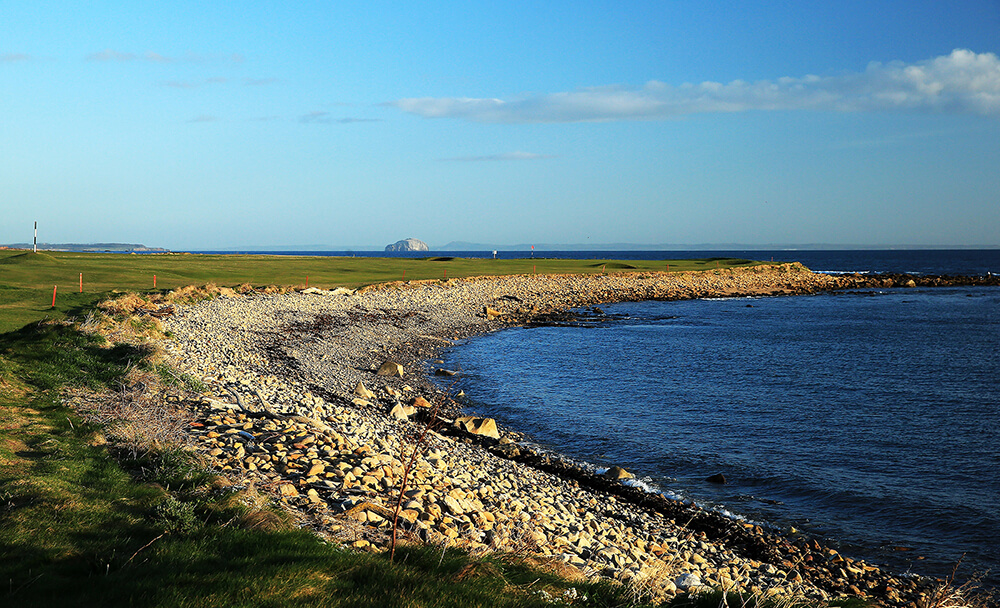 A friend and I made the 30-mile drive from Edinburgh several years ago, arriving to a warm welcome from the club members—and heavy rain lashing the course from off the North Sea.
"Are you heading out in this?" a member asked as we donned waterproofs in the locker room.
"Absolutely," we responded.
"Well good luck to you. When you're done, we'll see you in the bar."
It didn't dawn on me until five minutes later, when we were pulling our already rain-soaked trollies to the first tee, that he'd made a pun on the club's name.
Dunbar members often refer to their course as the "Pebble Beach of Scotland" because of its immediate proximity to the water. From the 4th hole on, the North Sea is never more than a wedge away. To get to the 4th, called "Shore," you pass through an old stone wall that constitutes the right-side boundary for the next several holes. Badly sliced drives will often disappear straight over this red sandstone barrier, especially when the wind is whipping off the water.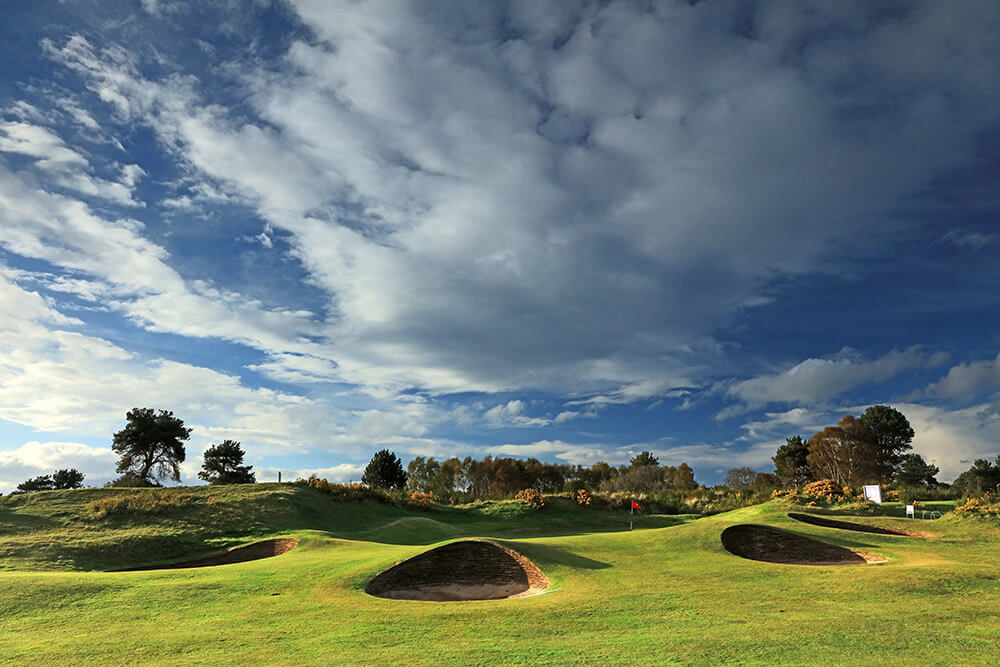 With said wall to the south and the sea to the north for the remainder of the round, Dunbar packs a lot of drama into your day. It's on this narrow sliver of land that the Battle of Dunbar was fought in 1650. (The par- four 8th, "Cromwell," was named for England's victorious Lord General in that dust-up against the Scots.) No hole looks particularly imposing from the tee, but the natural slopes and devilishly placed bunkers tend to foil even the best-laid plans.
During our visit, the prevailing northwest wind was at our backs through the 10th hole, allowing us to open our shoulders and let fly. At the dogleg-right, par-four 7th, I gave into temptation and carried a corner of the wall, which set up a semi-blind approach to a sunken green guarded by pot bunkers and that wall. It's a brilliant hole overlooked by an old stone boathouse that stands sentry near the green.
At 11, a 460-yard behemoth of a par four, the course does a 180, turning back into the wind for the rest of the round. A beckoning beach sneaks within a few yards of just about every fairway and green as you head home. On the 12th, another monster par four (457 yards), the green sits on a point of land nakedly exposed to sea spray and wind.
All through this final nine, with guano-covered Bass Rock barely visible in the distance, Dunbar elicits giddiness as you wage war with one scenic and challenging hole after another.
Fortunately, when you're done, you can go to the bar, where if you weren't smiling before, you will be in short order.