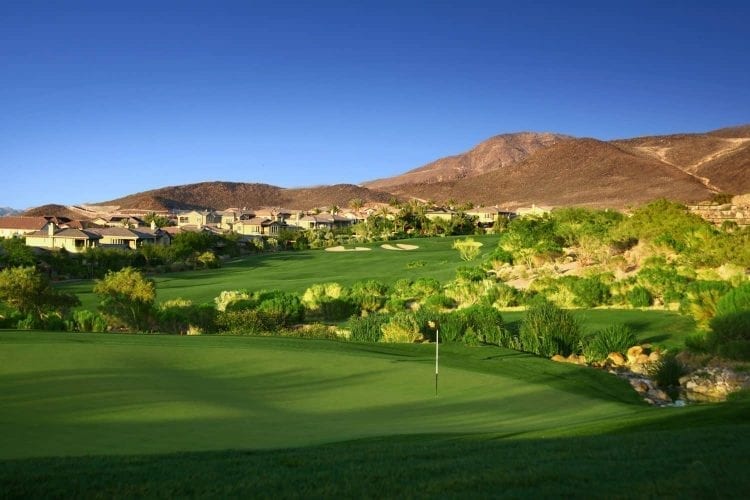 In a town known for glitz and glamour, there may be no more luxurious community than MacDonald Highlands, which includes DragonRidge Country Club. The gated property is very low density—only 1,000 homes over two square miles—leaving plenty of open space and magnificent views of the Las Vegas Strip and toward mountains and desert.
The golf course was built nearly 20 years ago through desert foothills and natural canyons by the late Jay Morrish and David Druzisky. The recently redecorated clubhouse is "the crown jewel of the community," says owner/developer Richard MacDonald, where people come together to meet, eat, and entertain. The club also has five tennis courts and a full-service athletic center with a heated pool, fitness classes, personal training, and some spa services.
Most homes are custom designed and range from $1.5–$18 million. Some 200 lots, from a third to a full acre, start at $500,000. "The area has really come into its own the last few years," says MacDonald, thanks largely to former Californians who appreciate Nevada's lack of a state income tax. Since many newcomers don't want to wait on a custom build, contractors and investors have been encouraged to build on spec; their creations go fast.
Down on the Strip, DragonRidge is what they call a sure thing.