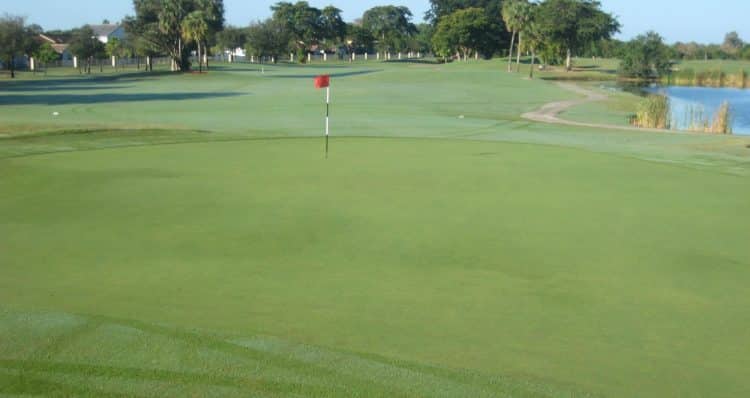 Things are heating up in Boca Raton. And we're not talking just about the weather.
With buildable land getting scarce in the area and municipal courses struggling, developers are taking out all the stops to get hold of prime real estate to build houses on.
The target this time? Boca Raton Municipal Golf Course, just a quarter mile off the Florida Turnpike.
Seems both GL Homes and Lennar Corp., two of Florida's largest developers, want to spend $73 million for the nearly 200-acre property.
The Palm Beach Post reports the gloves have come off in this land battle, with the developers taking swings at each other's character in public meetings being held to see who gets the land. The novel approach to being selected has some shaking their heads.
But not Lennar attorney, Mitch Kirschner, who said at one of the public meetings, "All's fair in love, war and real estate development in South Florida."
This will be one to watch.