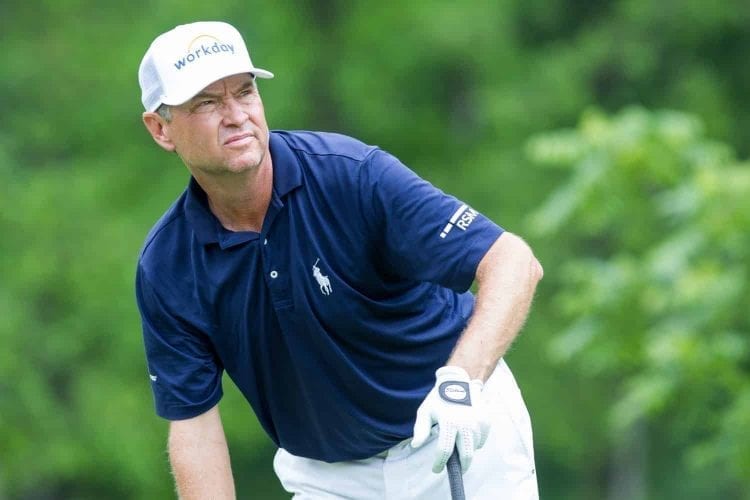 Davis Love III is going to be at Erin Hills this week for the U.S. Open, just not in the capacity that he's used to.
Love will be caddying for his son Dru this week, who qualified for the U.S. Open as an alternate out of last week's Georgia sectional qualifier. This will be Davis's 24th trip to the U.S. Open, but for the first time he will be cleaning clubs instead of swinging them.
"I'm excited for him," Love says. "I've played with a bunch of 19- and 20-year-olds. But it makes me feel old that he's playing."
Dru Love will be making his second start in a PGA Tour sanctioned event. He played in the 2015 RSM Classic at Sea Island, which his father hosts, and missed the cut. He will have plenty of experience on the bag this week though when he tees it up at Erin Hills.
Davis won the PGA Championship in 1997 at Winged Foot. He played his first U.S. Open at age 24 in 1988, and he was a runner-up in 1996 at Oakland Hills.
Love hopes to use his extensive major knowledge to help his son when it comes to preparation, specifically how to pick out lines off the tee and not to get to rattled when something goes wrong.
"It's going to be a lot of fun," Love says.