Beaufort, S.C.
He came in search of golf; she for tennis. They both wanted to be close to the shore. When all was said and done, Katie and Rick Hopper chose Dataw Island as their permanent home within 24 hours of seeing it for the first time. You might say it was love at first sight.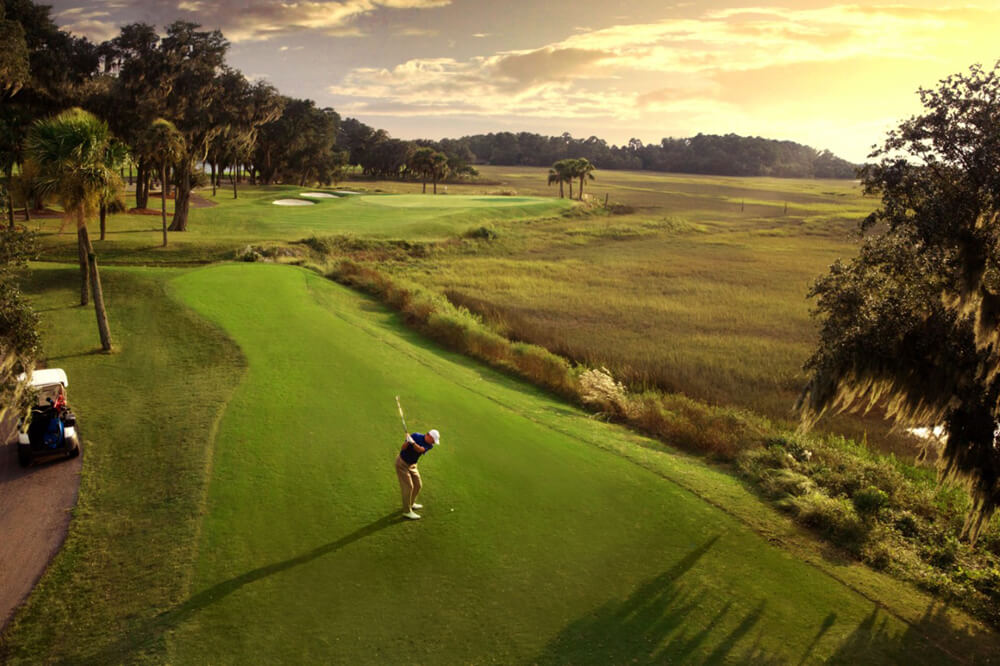 "Coming from the gray, chilly Midwest, Dataw Island was truly extraordinary," says Katie. "We went from getting in our car and driving to our next round of golf to hopping in a cart and, in under a minute, arriving at a scenic range to warm up for a morning of friends and hope for a lower swing count. At least one is guaranteed!"
When they retired, Katie and Rick spent a lot of time identifying criteria for their next step. "Active lifestyle was top of the list once you got past sunshine (Ohio being in the national top 10 of most cloudy states) with water nearby," says Katie. "Socially, we were seeking to meet a new circle of acquaintances, as well as a place we'd be proud to invite visitors, not to mention our kids and grands."

The rich variety of life at Dataw, which provides plenty of opportunity to get involved socially, in volunteer work, and in sport, makes this a community members cherish. "We love being part of a community, rather than living in a resort," says Rick. Katie concurs: "Everyone waves to you from the walking paths, golf carts, and bicycles."
From the highly rated golf courses (Tom Fazio's Cotton Dike and Arthur Hills's Morgan River) to those tennis courts that first attracted Katie, from bocce and croquet lawns to pickleball, from the resort-style pool complex to the full-service marina and fully appointed fitness center, members have plenty of opportunity to enjoy life at this 870-acre hideaway.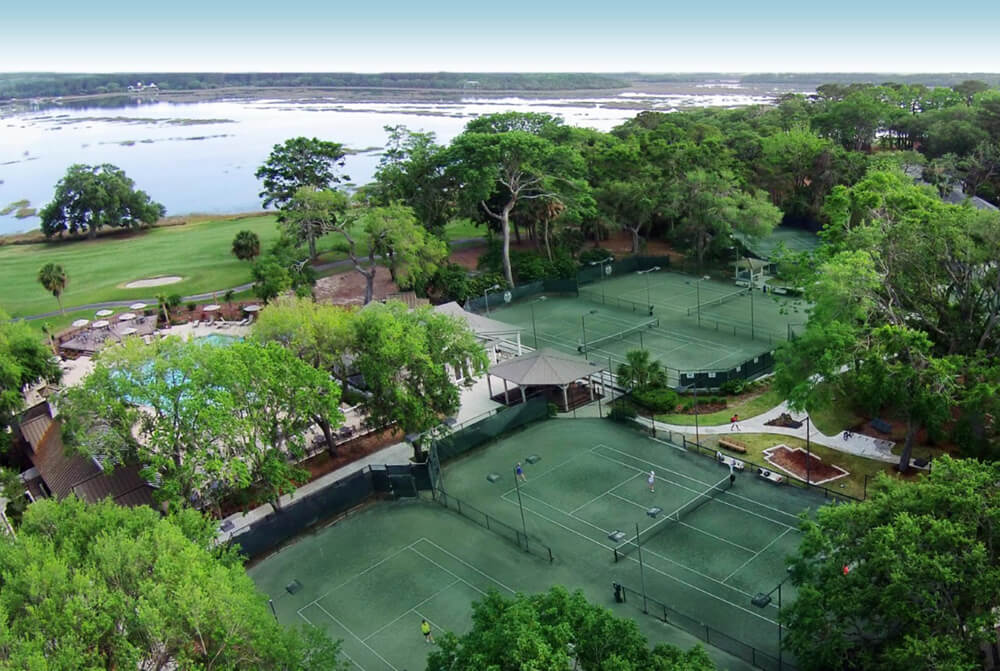 But seeing is believing. As all the boxes were being checked for the Hoppers, they scheduled an Experience Dataw visit. Rick recommends that anyone searching for their "piece of heaven" do the same. You just might find yourself saying, as Katie does, "As we watch the brilliant sunset over the 9th hole fairway from our porch, it finally sinks in: We are living the dream."
Dataw Island Club
121 Dataw Drive | Dataw Island, S.C. 29920 | (843) 838-3838 | Dataw.com