You don't win the Open Championship by accident. It has to be your week—your time. For Darren Clarke, that time came in 2011 at Royal St. George's, which hosts the Open for a 15th time in 2021.
Clarke's immensely popular win there seemed like it was destined to happen. A native of Northern Ireland, Clarke had grown up playing links courses and always enjoyed competing on them.
"My affinity with links courses through Royal Portrush and all the great courses I played in Ireland growing up meant that anytime we had a tournament coming up on a links I'd be looking forward to it," says Clarke.
His form had been good going into the Open that year. Clarke had won the European Tour event in Mallorca a few weeks prior and had a good showing in the Scottish Open at Castle Stuart the week before. He was striking the ball well, but his putting wasn't sharp. Enter Dr. Bob Rotella.
"I'd spent a lot of time with Bob over the years and we met up on the Wednesday before the tournament. He got me doing a couple of drills and sort of got me out of my own way—putting with a lob wedge, just making the ball roll, and stuff like that. Sometimes you need to just get back to hitting it and having a little bit of fun, and that's what Doc managed to get me to do."
Clarke kicked off the week with a solid 68, which left him just three shots off the first-day lead. Another 68 earned him a tie for first place with Lucas Glover after the second round. He took the lead outright in the third with a 69 that could have been several strokes better if his putting had been as sterling as his ball striking. That placed him one shot ahead of Dustin Johnson, with whom he'd be paired on the Sunday.
The weather on Sunday may have played into Clarke's hands. Rain came and went, forcing players to adjust to the swirling conditions and change in and out of their waterproofs on practically every other hole.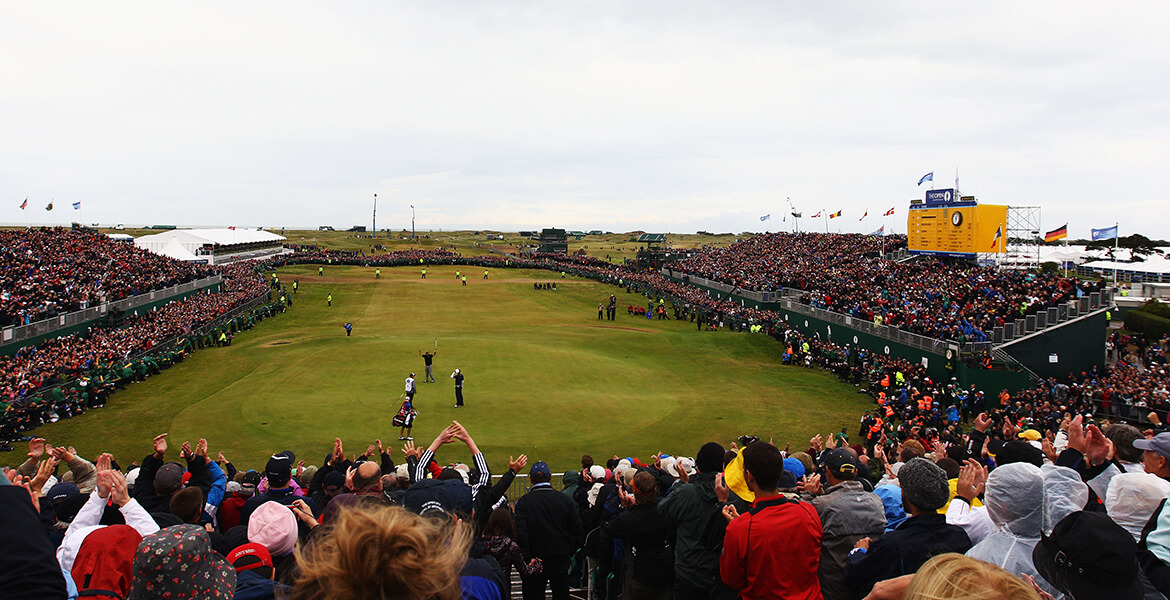 "I grew up playing in that type of weather, so it certainly wasn't a hindrance to me. It's part and parcel of what playing links golf is. You've got to accept the weather. You've got to accept strong winds. You've got to use the ground. You've got to chip a 5-iron 150 yards instead of hitting it 220 yards."
Clarke started the final round strong, making a clutch par-saving putt at the 1st. Birdie at the 2nd gave him a two-shot lead. A bogey at the 4th followed, but he eagled the 7th to regain a two-stroke lead, now over Phil Mickelson, who had also eagled 7. Mickelson would later falter as the weather grew more challenging, while a pair of second-nine birdies drew Johnson back within two of Clarke's lead. But when Johnson flared one O.B. on the 14th hole, that lead ballooned to four shots. Clarke didn't know it, though—he never looked at a leaderboard until he walked off the 16th green.
"One of the things Dr. Bob will tell you is you should never get ahead of yourself. You should never think, well, this hole is coming up, or that hole is coming up. But after I looked at the scoreboard and knew I was three or four clear, and then after I hit the shot into 18 and it was obviously on the green, I thought, oh, this is okay. I've got the tournament that I always wanted to win from a kid."
In victory, Clarke acknowledged the role of the raucously supportive fans in attendance. And he reveled in the experience of becoming 2011's Champion Golfer of the Year.
"Coming off the 18th green, Alison [Clarke's wife] and my parents were there behind the green, and I'd gotten to achieve one of my lifelong dreams. A lot of people in the world don't get to achieve their lifelong dreams, so I felt very fortunate. My name is on the Claret Jug now for eternity."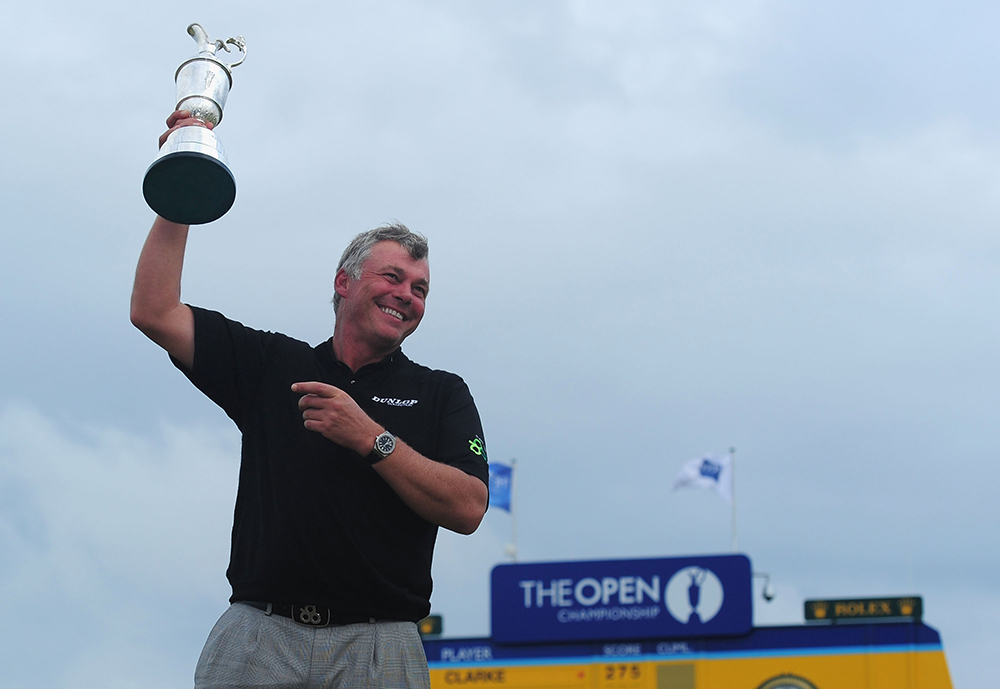 Following the ensuing award ceremony, there was just one thing left to do: celebrate—which is something Darren Clarke has a plus-10 handicap in. Between the time of his win and a press conference scheduled for the following morning at 9 a.m., he managed to grab precisely zero minutes of sleep.
"We all had a lot of fun," Clarke says. "It was a great group of around 100 people, and we were all celebrating, taking the odd drop of alcohol, and kept on going until about 3 o'clock in the morning. Then we went over to the house we were staying in, and Alison and I went out to the back garden and had a couple more drinks. Then it got to about six, and I've got to speak to the press at nine. It's too late to try and go get some sleep so I wandered into the kitchen and discovered a bottle of vodka and 10 tins of Red Bull. I thought, in my infinite wisdom, I'd have a few of those. It didn't make me any more lucid, but at least it kept me awake."