By David Desmith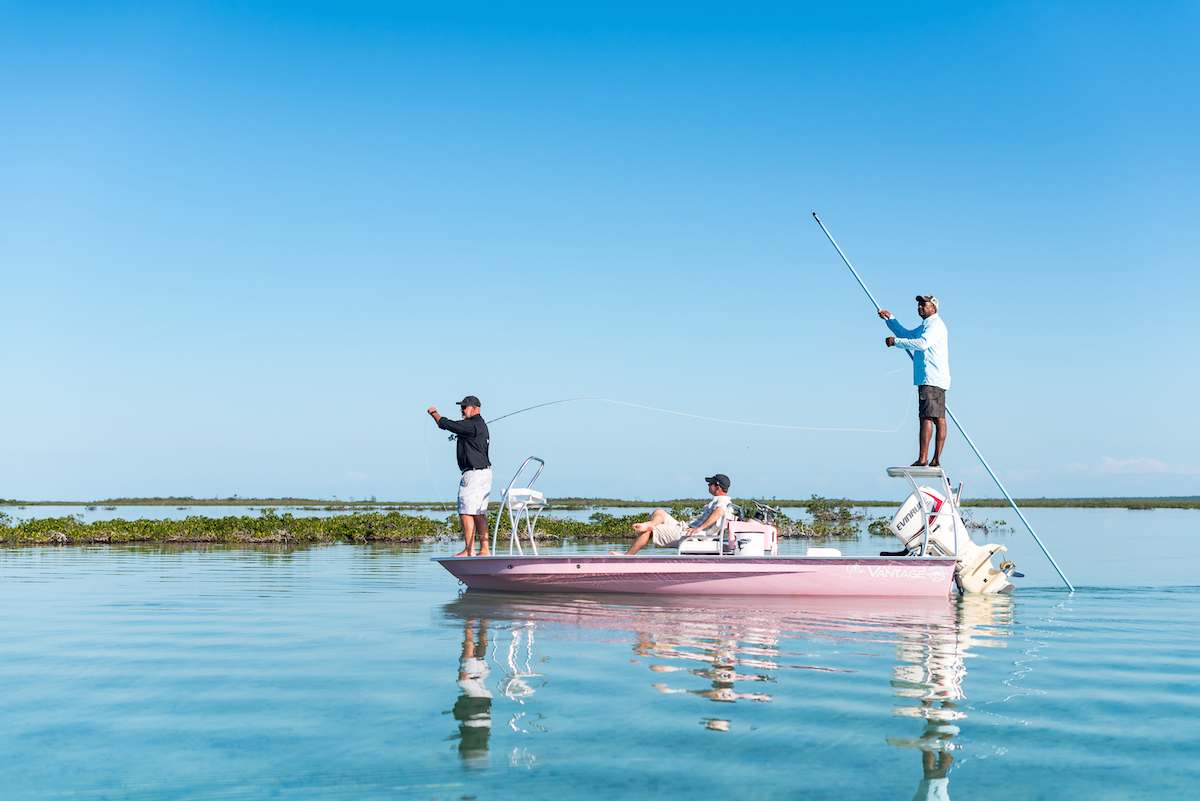 One of golf's most affable stars recharges his batteries at The Abaco Club in The Bahamas.
By his recollection, the first few times Darren Clarke encountered sea breezes were when his family left their home in Dungannon, Northern Ireland, to go on holiday at the beaches of Donegal or Portrush. "We were always going somewhere near the sea," he remembers.
Sea breezes have been a big part of his life ever since.
As a lad, the strapping Clarke was a very promising rugby player—something he'd probably still be able to excel at if he wanted to, even at age 49. But when his father introduced him to golf at 11, he "took to it straightaway." In his first year, he went from a 36 handicap to a 13. In his second year, from a 13 to a 3. Since then, it's been plus-figures all the way. "From then on, I wanted to play professional golf," Clarke says. "That's all I wanted to do."
Growing up in Northern Ireland, many of his early golf experiences took him back to the sea to compete on famed links courses like Royal Portrush, where he's a longtime member. Clarke's current Portrush home overlooks the ocean, and it's not uncommon to see his Mercedes AMG GT parked in its designated spot at the club.
But when he's not at home in Portrush or out on tour, chances are you'll find him at his other oceanview home—The Abaco Club on Winding Bay, on Great Abaco Island in The Bahamas. For Clarke, that place is all about unwinding.
"From the outside, people think that all the traveling pro golfers do is glamorous. It's great that we get to go to different countries and experience different cultures, but basically, when you're playing a pro tournament all you see is the airport, the hotel, and the golf course. The golf itself, for most of us, is like a 12-hour job every day, with not much time to do other stuff. Traveling is an integral part my life, but it can get somewhat tedious. So whenever I do get a chance to relax—not that I get an awful lot of them—I look to get to our place in The Bahamas."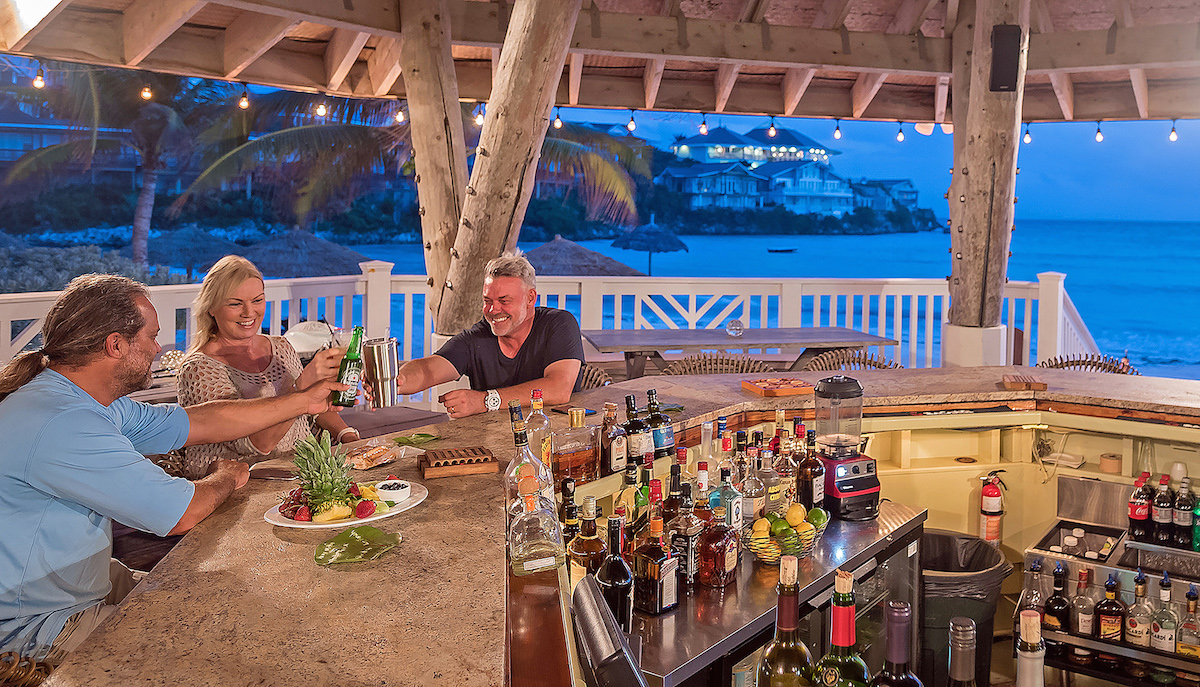 Clarke has had a place to call home at The Abaco Club practically since the day it opened in 2004. "From the minute I got there, I loved the place," he says. "I have no interest in going to any other location around the world when I have downtime." And he's not alone when he says he looks for every opportunity to return. "My kids have basically grown up there. They can't wait to get back there. Alison [his wife] can't wait to get back there. The day that I leave is the first day that I can't wait to get back again. It's that special."
The things Clarke likes about his home club in The Bahamas are pretty much the same things everyone else likes about it. "It's got a sensational beach—a two-and-a-half-mile horseshoe beach that's just beautiful. It's got a sensational golf course and practice facility. And it's got some of the best saltwater fly fishing in the world, which is a passion of mine. It ticks every box I could ever want."
Unlike most island vacation destinations, The Abaco Club isn't a resort but a private club. And while non-members are allowed to visit and stay in its luxurious cabanas, oceanview cottages, and estate homes, the difference is an important one, says Clarke. "It's a five-star property with a feeling of relaxation that hardly any other five-star properties around the world would give you. And because my job entails being in the public eye all the time, if I want to have a home somewhere, I want it to be somewhere quiet, somewhere private. That said, getting to know all the fellow members there and meeting the guests is a very important part of it for me, too. Frequently, I find myself down at Flippers, the beach bar, just going for a drink as I do most days when I'm there and chatting with the guests. It's just brilliant."
Clarke notes that Flippers is another place where he's been known to encounter a different kind of Sea Breeze—the kind served in a tall glass with vodka and splashes of cranberry and grapefruit juice. "All the guys and ladies behind the bar are wonderfully talented at making my little cocktail. They're very, very good at it. And they give me too many. Under protest."
When Clarke isn't at Flippers, or fishing, or working on his game, you might find him playing with his kids on The Abaco Club's Scottish-style course (home of the Web.com Tour's Bahamas Great Abaco Classic). Its links-golf pedigree is something that sets the course apart in Clarke's mind. "With links golf, you've got to use your imagination more, you've got to make the ground work for you. It's a constant challenge and the course changes character all the time depending on the strength and direction of the wind."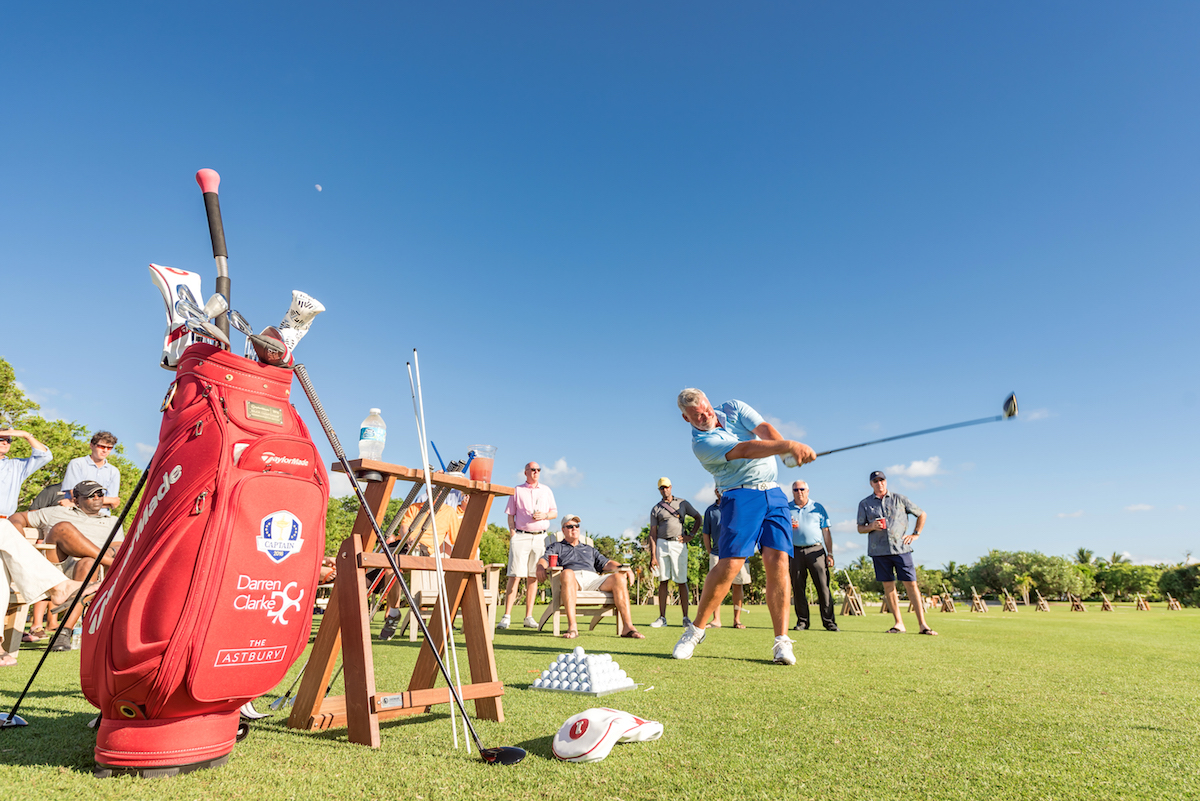 When the days wind down at Abaco, you'll find Darren in his four-bedroom cottage enjoying panoramic views of the beach and bay. His favorite part of his home? The deck. "It's so nice, especially in the evenings when you're looking down at the sun setting right over the beach. It's a beautiful place to sit and have a glass of wine or whatever and just watch the sun go down."
Inside Clarke's Abaco Club cottage the décor is island casual, with memorabilia from his storied career on display here and there. It's not overdone, though, because when Darren's not in residence he puts his cottage in the rental pool for guests of the club to enjoy.
In 2018, Clarke will turn 50, and he expects to spend even more time at Abaco—this despite plans to play a full schedule of PGA Tour Champions events. At that point, he says, "I think it will become my main residence. I'll base myself out of there. I just can't wait to spend more and more time there, as much as I possibly can, because the new practice facilities are second to none. I couldn't ask for anything more. And the course is not just your typical resort course. It's a challenging test. And it's something that I will use to my benefit to try to get myself as sharp as I can for the Champions Tour."
Interested in renting Darren's place when you visit The Abaco Club? Just follow the road up from Flippers to the ridge overlooking the bay and look for a house with a large, well-used deck. It'll be the one with the sign out front that identifies it as "Seabreeze."