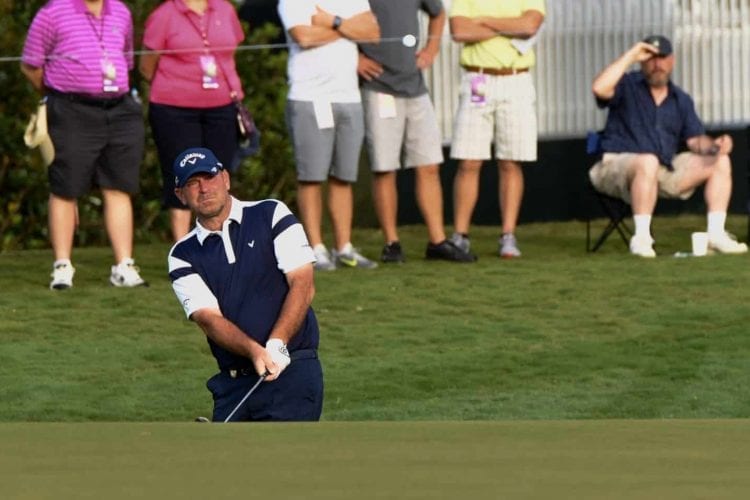 Thomas Bjorn arrived in Denmark this week for the Made in Denmark tournament. While it might just seem like another week on the European Tour leading up to season ending playoffs, for Bjorn this week means so much more.
Not only is it his "home" event, having grown up in Denmark, it's also his 500th event on the European Tour.
While Bjorn opened the event with a 2-over 73, he received quite the ovation from the fans walking to the 16th green.
Welcome to the 16th, @thomasbjorngolf. 🇩🇰 pic.twitter.com/2gY60G10ds

— The European Tour (@EuropeanTour) August 24, 2017
It didn't stop there though. Bjorn is a big Liverpool Football fan, and the fans, led by Martin Kaymer's caddie Craig Connelly, seranaded Bjorn with the Liverpool song You'll Never Walk Alone.
Bjørn is big @LFC fan, so the crowd, led by Kaymer's caddie, sing You'll Never Walk Alone to him on 16…#MiDGolf pic.twitter.com/n3WJoTkbV3

— The European Tour (@EuropeanTour) August 24, 2017
The European Ryder Cup captain made his first start on the European Tour back in 1995 at Himmerland Golf & Spa Resort, home of this week's event as well. Bjorn has won 15 times on the European Tour over his 22 year career.