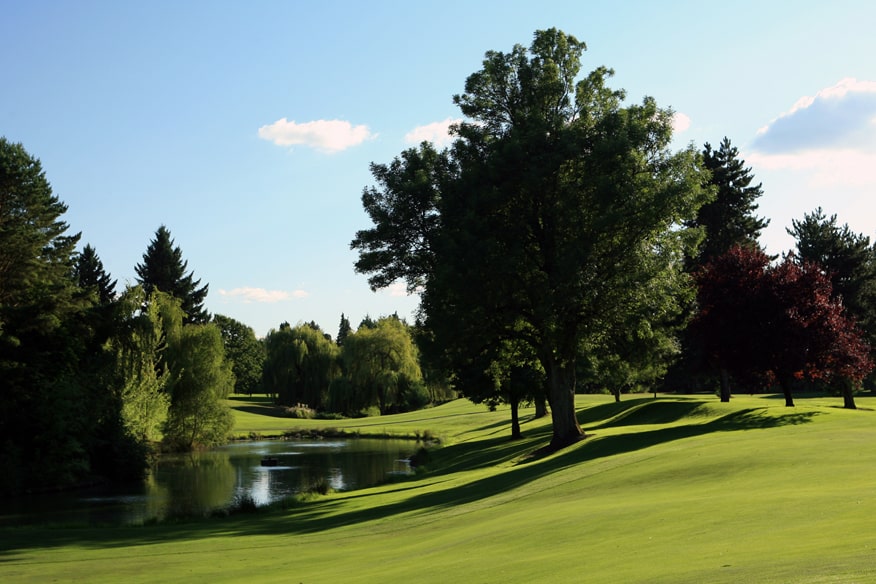 In 1948, 23 years after it opened on flattish, wooded ground five miles northeast of downtown Portland, this gorgeous A.V. Macan design was almost destroyed by an epic flood that wiped out the nearby city of Vanport. A major tree-planting program that added 300 sequoias to the landscape helped save the course to which Macan returned in 1958 to make improvements.

Bob Cupp and John Fought made some alterations during the 1990s, and Arthur Hills made some in 2001. However, the club decided to undo much of the work—Hills's especially—in 2004, when it hired its former head professional Dan Hixson to create a long-range plan that would homogenize what had become a mishmash of design.

The course is a delightful walk with holes framed by evergreens and the odd willow. The gently sloping, poa annua greens are regarded as some of the best in the Pacific Northwest, and a handful of water hazards add to the challenge.

Columbia Edgewater has hosted the LPGA Tour's last two Cambia Portland Opens, both won by Brooke Henderson, who, perhaps not surprisingly, says the course fits her eye well. Thanks to Macan's original vision and Hixson's perceptive input, there can't be many for whom it doesn't.
Portland, Ore. •  6,823 yards  •  Par 71