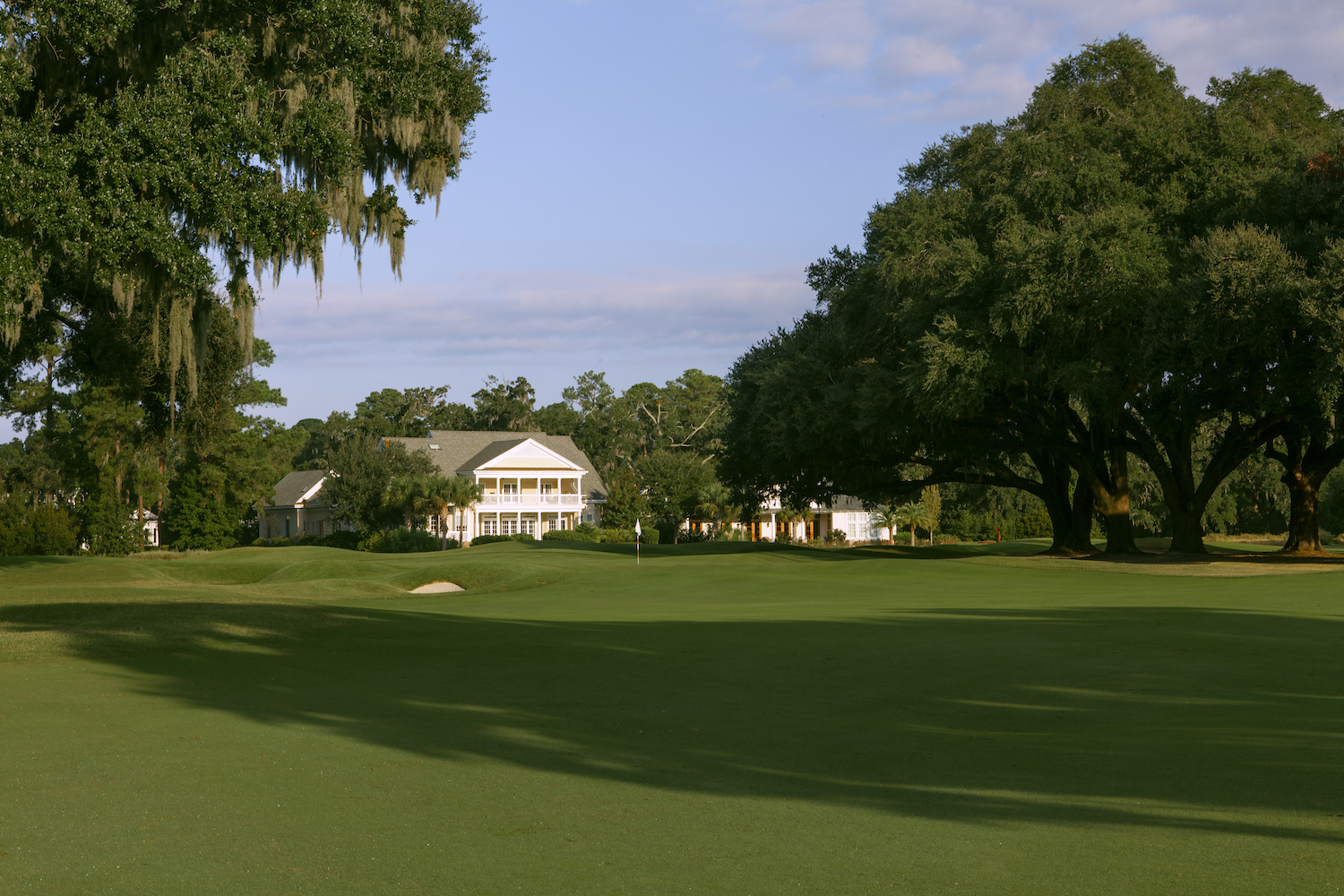 Despite two engaging courses from two of the game's masters, this community cherishes its peace and quiet
The size and serenity of Colleton River Club is the first thing visitors notice as they make the four-mile drive in from the community's gate. The road winds through untouched wilderness into the 1,500-acre property until it nears the shoreline of the Colleton River, where its homes, golf courses, and amenities are built.
Colleton's two golf courses—named after their noted designers, Nicklaus and Dye—are both laid out along the waterway, each having its own clubhouse, restaurants, and practice facilities. The Nicklaus moves mostly through trees finishing along the marsh; the wide-open Dye is much more exposed along the river. Both courses were recently renovated: all the bunkers rebuilt, fairways and tee boxes re-grassed, and the Dye getting all-new greens. Last year, the club added a short-game "practice park" with three greens designed to match those on the main courses. And the short course near the Nicklaus clubhouse—a favorite of new players and members looking for a quick round—has also been redone. The learning center is also brand new, with state-of-the-art fitting bays and teaching technology ranging from TrackMan to swing-mapping cameras.
Golf isn't the only attraction. The club has invested heavily in amenities including clubhouse renovations, tennis facilities, and lifestyle additions that appeal to an active and vibrant membership. The property's proximity to the water and Intracoastal Waterway is encouraging growing interest in boating and fishing.
Homes start at $599,000 and bylaws limit the number of properties to 705 to ensure Colleton's singular sense of serenity is never lost.