Under normal circumstances, David Bachman would be telling stories about The Gauntlet, the unique three-hole stretch of consecutive par threes at the Walter Travis-designed Spring Brook Country Club in Morristown, N.J. But these days are far from normal.
Bachman, Spring Brook's general manager, instead shared details about ClubsHELP, the now-national 501(c)7 foundation that started at the 99-year-old North Jersey club to connect similar clubs with their local hospitals to provide much-needed supplies for health workers on the front line of the COVID-19 pandemic.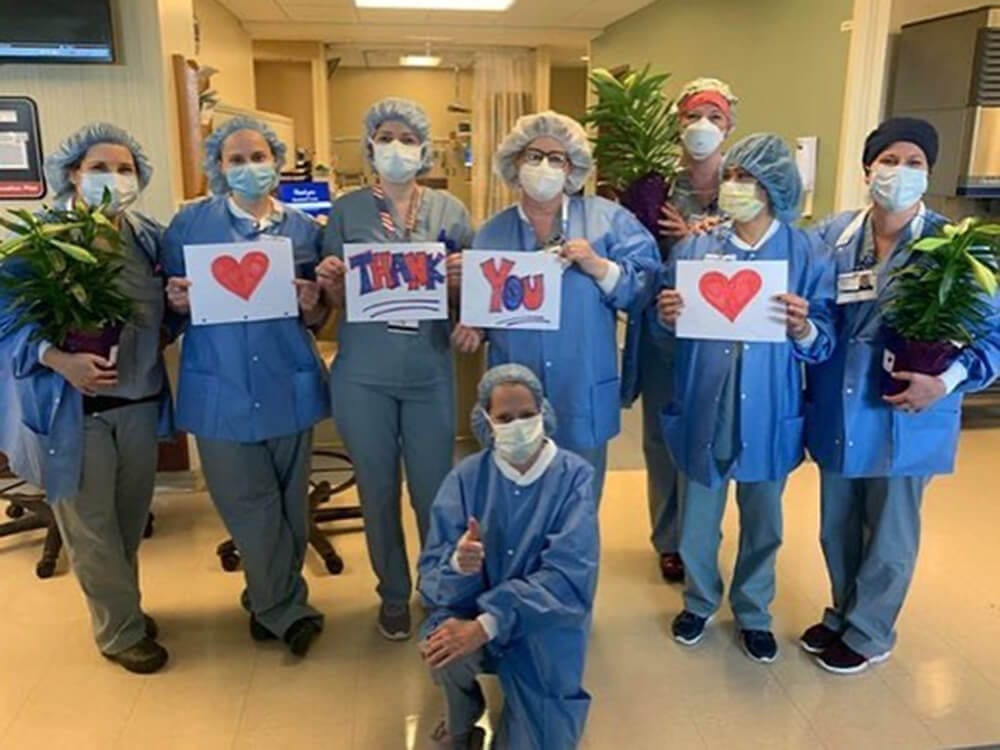 The partnership makes good sense. Many country clubs have members with the means and inclination to help. In many instances, these clubs also have pre-existing relationships and connections with their local hospitals through previous charity and community events.
"Many people want to help, but the problem is that you call the hospital and no one is answering the phone because they're getting slammed. But the club in a local community is usually a trusted partner," Bachman says. ClubsHelp "is just providing the vehicle to bring those two together."
The ClubsHELP initiative is among a number of efforts throughout the golf industry to help during the Coronavirus crisis—from companies like Seamus Golf, B. Draddy, Rhoback, and LevelwearGolf making masks for medical personnel, to Linksoul raising almost $100,000 with a "flatten the curve" t-shirt, a Pinehurst auction bringing in almost $225,000 for displaced employees, and Augusta National Golf Club donating $2 million to fight the pandemic.
At Spring Brook, the genesis of the ClubsHELP foundation came from a member and her daughters who wanted to actively help their local hospital, Morristown Memorial. They started by delivering 50 sandwiches, cut in halves, to the hospital so medical personnel working non-stop 12-hour shifts could just grab a bite on the run.
"They're literally going from patient to patient," says Bachman, noting that Spring Brook now is an ongoing supplier of food, beverages, and personal protective equipment to its adopted hospital.
When news of Spring Brook's efforts to help its community hospital spread, Rob Goulet, the manager for Hall of Fame golfer Ernie Els, reached out to Bachman to suggest the local initiative be turned into a national campaign. In 10 days, the non-profit ClubsHELP program was born and leapt into action by helping beleaguered hospitals in hot zone states such as New York, New Jersey, and Connecticut behind support from prominent golf and athletic clubs.
"It's a shining example of how people all around the world are pulling together in this crisis to help vulnerable members of society and, of course, support the frontline healthcare staff who are literally putting their lives on the line for all of us," says Els.
In addition to basic food items, the most pressing needs include PPE supplies, UV lighting for the sterilization of phones and keys, and delivery services. Club members are also assisting with transport vehicles, personnel, and manufacturing capabilities.
"I've got 2,500 N95 masks coming in that were paid for by the foundation," says Bachman. "The members have been great. We've got this network set up and ready to go. We're geared to help the first responders—the doctors and EMS—the ones who are getting hit the hardest. The captains at the hospital and club, they can figure out where to direct help. We have a lot of big names who are interested in helping, but we're trying to get the set-up and structure."
At the core of the initiative, a member steps up to be the "captain" for his or her club. The local hospital that is "adopted" then appoints its own captain, who works with his or her counterpart to identify the most pressing needs. Club members, companies, and individuals then come together to collect and deliver the most essential resources to the hospital. There is no cost whatsoever for a club or hospital to join.
ClubsHELP already has significant support.
The foundation has teamed with club operators such as Arcis Golf and Concerty Golf Partners, as well as the National Club Association. It is in talks with Club Corp and Troon, the world's largest golf management company. Greg Erickson, the founder of CLIF BAR, has donated one million bars to the effort and drop-shipped the first 33,000 to Mount Sinai Hospital. Golf clubs in Detroit, Orlando, and Louisiana were among the first to come aboard. Others have followed.
"Members at clubs are generous and they care about the community," says Bachman. "It's just been a whirlwind."
Bachman hopes that someday soon he'll be able to again focus on tales about Spring Brook's gauntlet of consecutive par threes (holes 9-10-11) that sit along Armstrong Pond and are overlooked by the clubhouse. For now, though, the focus is on helping those most in need—one of the terrific strengths of the generous golf community.
Is your club eager to help local medical personnel during the pandemic? Contact ClubsHELP for more information on how to assign a captain and start making a difference. http://www.clubshelp.org/