From revolution to evolution, this more than 100-year-old Donald Ross layout has stood the test of time
On the spot where the Revolutionary War's Battle of The Short Hills was fought in 1777, it is fitting that Plainfield Country Club has given golfers all the fight they can handle since it opened in 1921.
However, like classic courses throughout America, Plainfield had become choked by too many trees with fairway widths and green sizes reduced as well. But thanks to the restoration work of architect Gil Hanse over the past two decades, Donald Ross's genius is now on full display in northern New Jersey.
"I think you can argue Plainfield is one of the best pieces of ground Ross had to work with. Just the folds and the way the landscape kind of tumbles across this property is really spectacular," Hanse told Golf Channel in 2015 when the course was hosting the PGA Tour's Barclays event for the second time.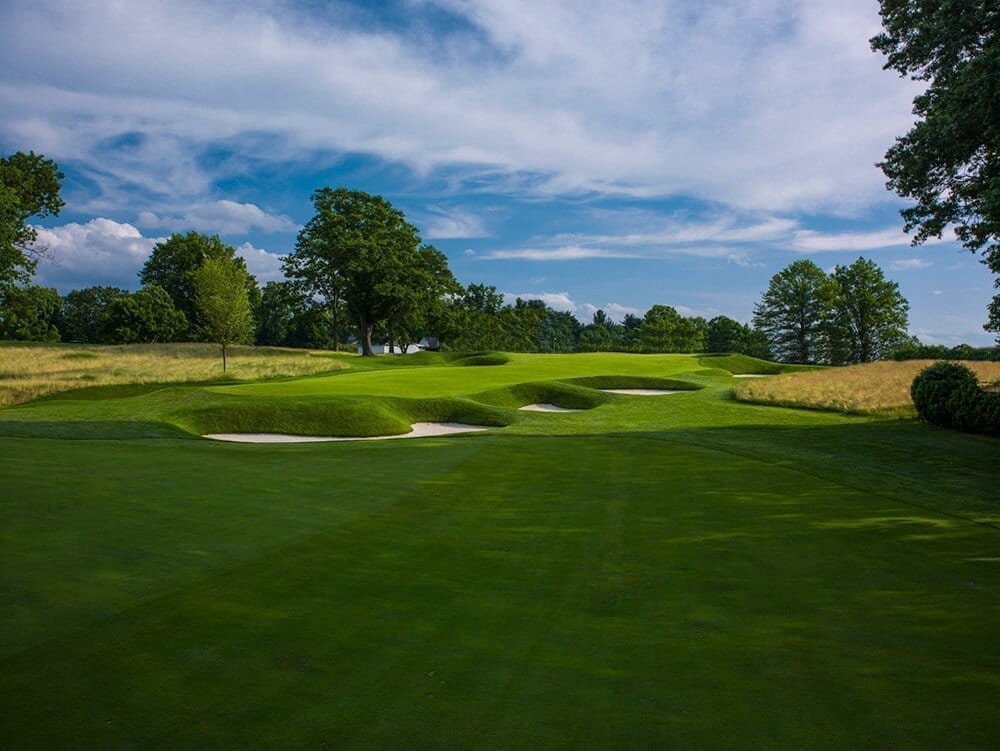 When Plainfield purchased 60 acres of rolling farmland on the southeastern edge of its property in 1916, Ross was hired to lengthen its 1898 Tom Bendelow layout. Instead, he convinced the club to build an entirely new course, but thanks to World War I, the 6,277-yard layout didn't open for play until September of 1921.
Ross laid out Plainfield over seven small hills—the "short hills" of Revolutionary War fame according to the late golf writer Red Hoffman, who was also a member. The course's standout feature is its dramatically contoured greens, seven of which are situated atop knolls. One of them, the 148-yard, par-three 11th, features a green that slopes severely uphill from front to back with a dramatic false front. It is perhaps Ross's finest short hole.
"Here you had an architect who had a wonderful natural site and he allowed the site, the ridge lines, etc., to really dictate how he laid the golf course out. And by opening it back up, restoring some of the views and some of the feels of the golf features that he had out here, you can see it's just a spectacular piece of work," Hanse said.
More than 1,200 trees have been removed since the restoration began, lost bunkers covered over through the years were rediscovered, 16 greens have been expanded, and 12 tees have been lengthened. The par-72 course now plays at 7,110 yards.
In addition to removing many trees lining fairways, more were removed behind greens. On the Plainfield website, Hanse explains: "They were not part of the original Ross design, and they provided depth perception that ran counter to Ross's philosophy. They eliminated doubt, which is what good architects try to instill. Removing trees is always controversial, but it is an important part of renovating a Ross course."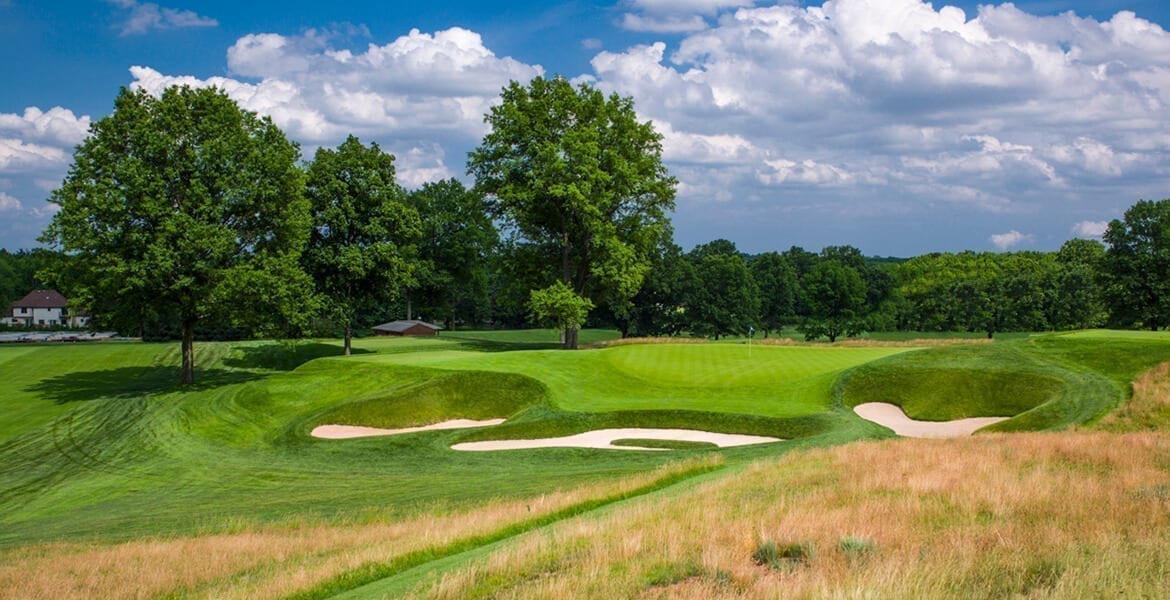 Hanse's work was helped by Plainfield having an original set of Ross's plans, not only the full plan but the hole-by-hole diagrams. The club also has a collection of aerial photographs.
"This has been a long, ongoing process. We started here with a golf course master plan, and we looked at how to restore the golf course to look a lot more like Donald Ross originally intended," Hanse said.
Ross would surely approve.
Have you played Plainfield Country Club?