Coming up the entryway into California Golf Club of San Francisco—or, as it's more commonly called, Cal Club—is a drive back in time. The road winds past the first fairway and up to a grand white clubhouse. There's a main entrance, but the members know better and walk around to the side and through a door that opens directly onto one of the best bars in golf.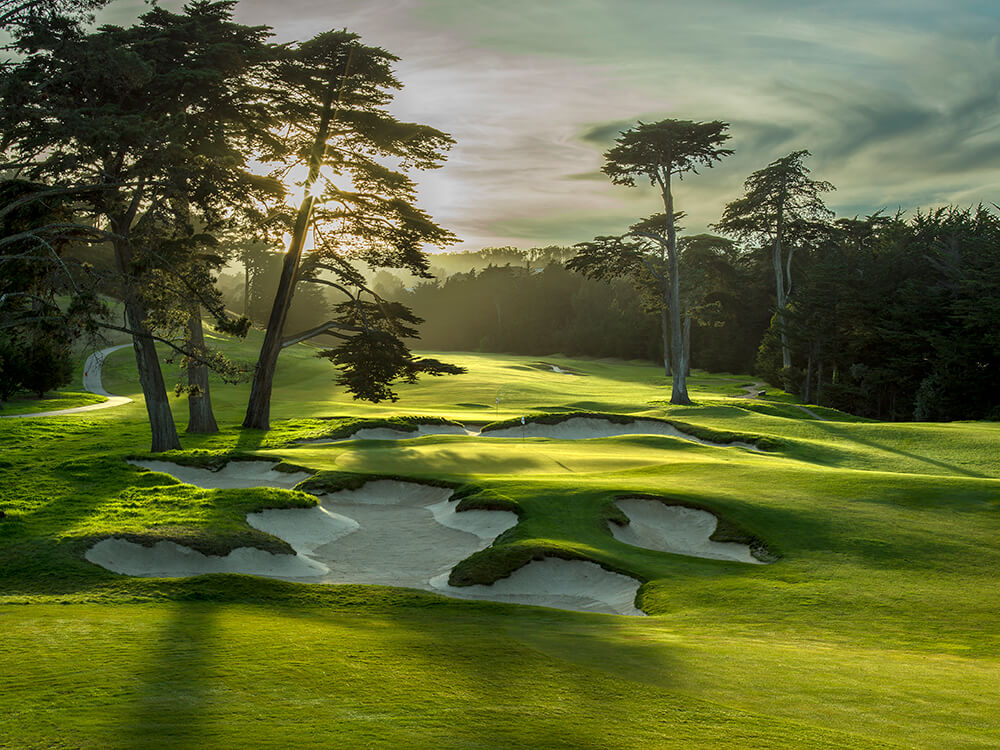 However you enter, there's no doubt that Cal Club is old-school cool. There are no tee times, shorts are not permitted (even though the club is technically in South San Francisco, the weather is usually Bay Area comfortable), and caddies accompany nearly every group. The clubhouse is filled with historic maps, drawings, and photos of the course over the decades. There are even a few dormie rooms upstairs with the accommodations offering everything a golfer needs—and nothing more. A lot has happened in the club's first century, but when you're on property it can be hard to tell.
Cal Club was founded in 1918 on a site some seven miles south of downtown San Francisco on land leased from a water company. When the lease was up and the utility wanted its land back, the club relocated another eight miles south to its present location. Ireland-born A. Vernon Macan and Scotsman Willie Locke designed the new course, which opened in 1926, but club records show that two years later Alister MacKenzie and his sometime-partner Robert Hunter (who famously touched up both Pebble Beach and Cypress Point) were hired to make changes, notably redoing the bunkering and a few of the greens on the hilly site.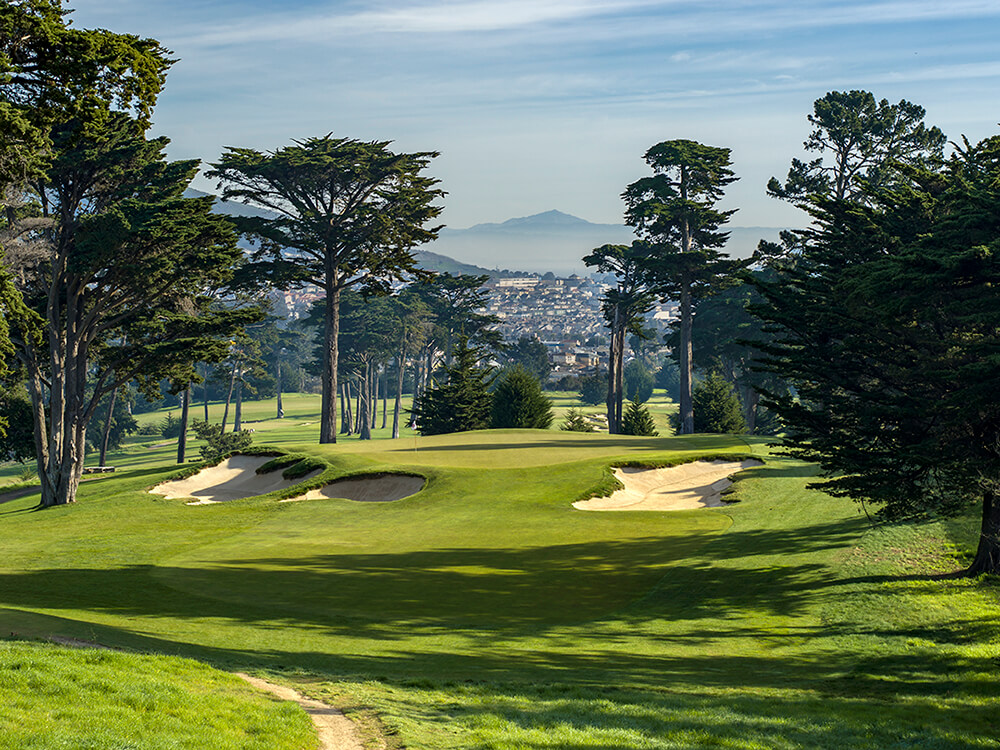 After 80 years of neglect and incremental change, the club hired Kyle Phillips in 2007 to restore the course to its "golden age" grandeur. And what a job he did. Along with clearing trees and planting fescue grass, Phillips created five new holes, notably the par-four 2nd—which sits on the site of the old practice range—and the unforgettable dogleg-right par-four 7th, a Cape hole that looks as if it has been there forever.
The most memorable features of the course are its green complexes, featuring bunkers that squeeze and push the putting surfaces into endlessly interesting shapes and slopes. The conditions are smooth and very fast due to bentgrass fairways and greens that are meticulously maintained (and vigilantly guarded from invasive poa annua). And thanks to the hilly parkland terrain, almost everywhere you look are long views across the course and Bay Area.
Keeping Cal Club as good as it is means keeping it very private. And that's too bad, because if more golfers got to see it, word would spread that it's one of the best—and coolest—courses in the west.